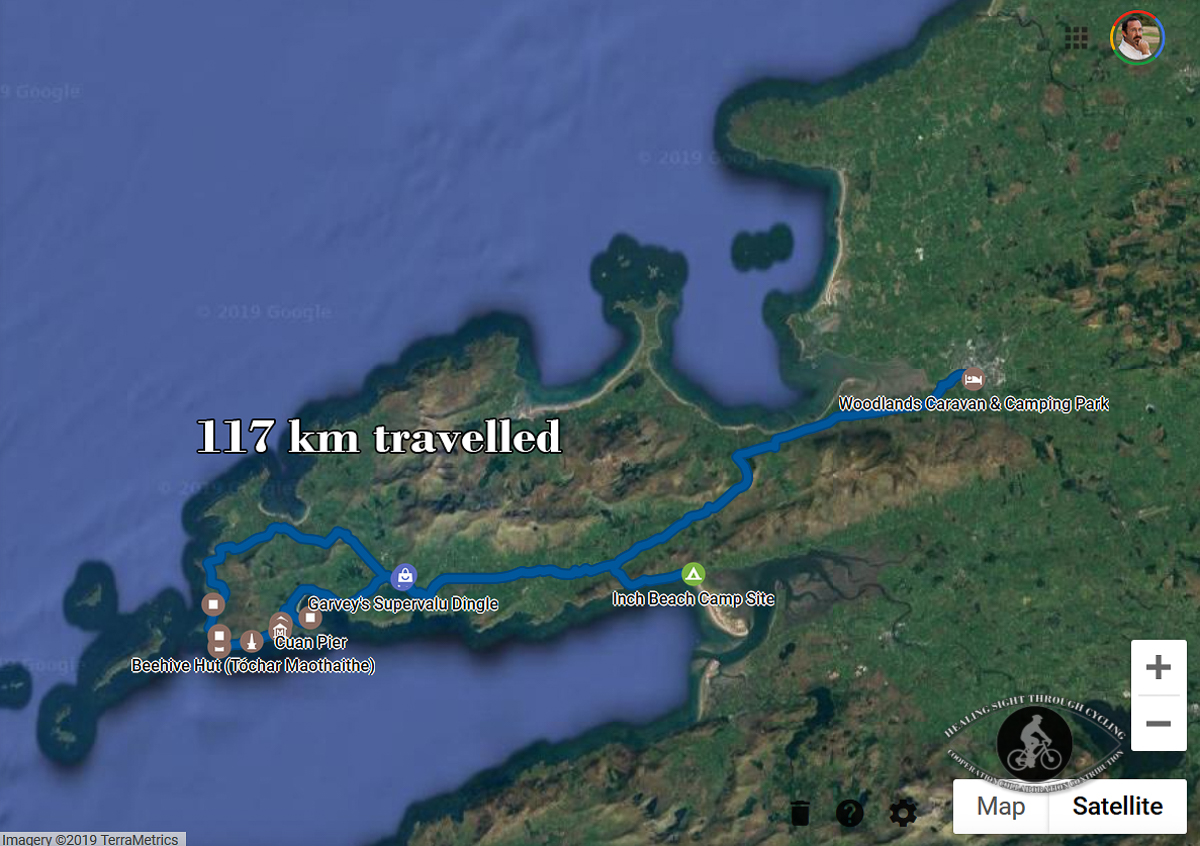 Sunday 21st July '19
I woke up to rain and wind this morning, and had to get moving. I was really looking forward to driving along the Wild Atlantic Way, although I would have preferred nice sunny weather, that isn't something I'm able to conjure up.
On my journeys, I went past an old fairyfort and stopped in to see what it looked like. It wasn't exactly what I thought it would be, it was really just a partially raised piece of ground with some farm animals roaming about.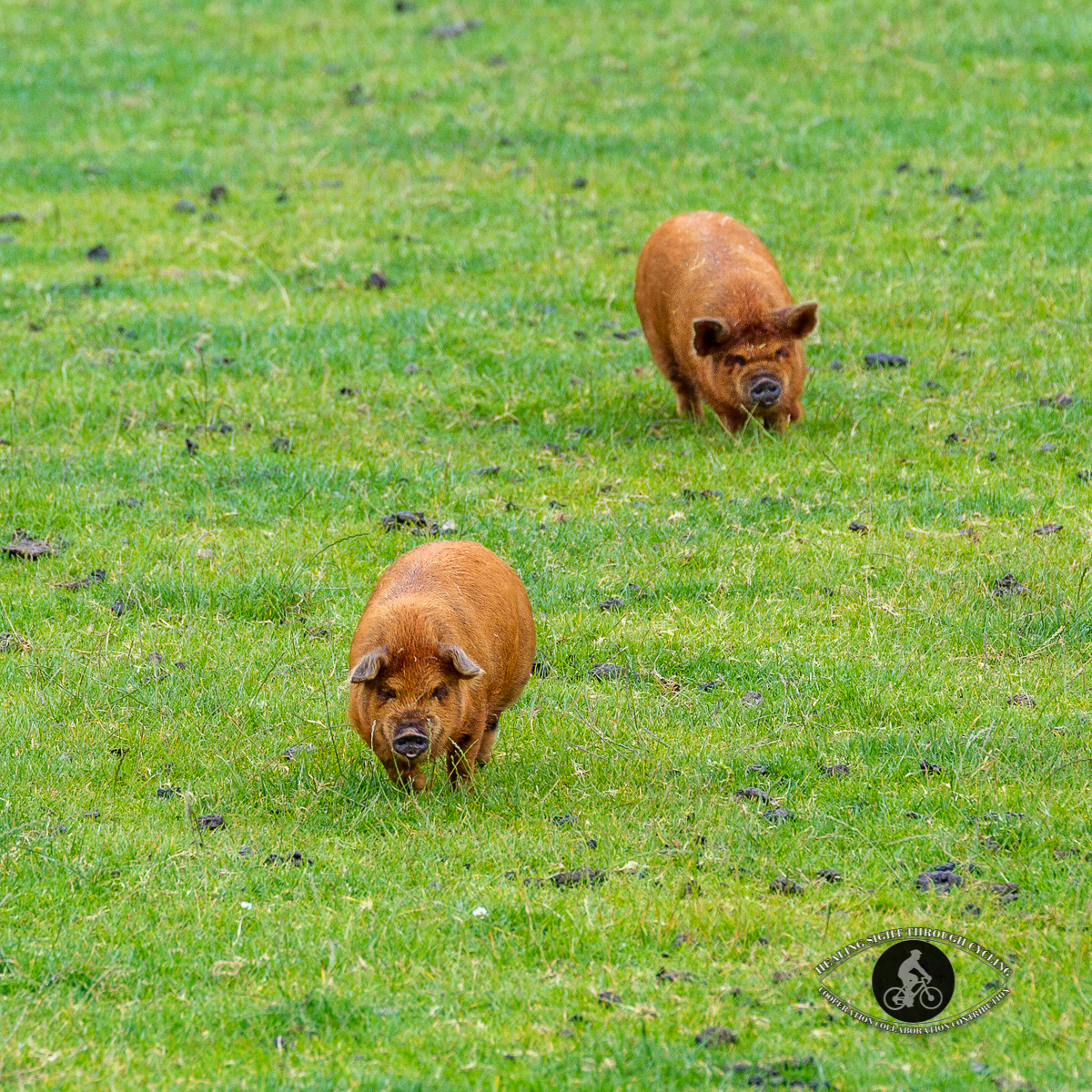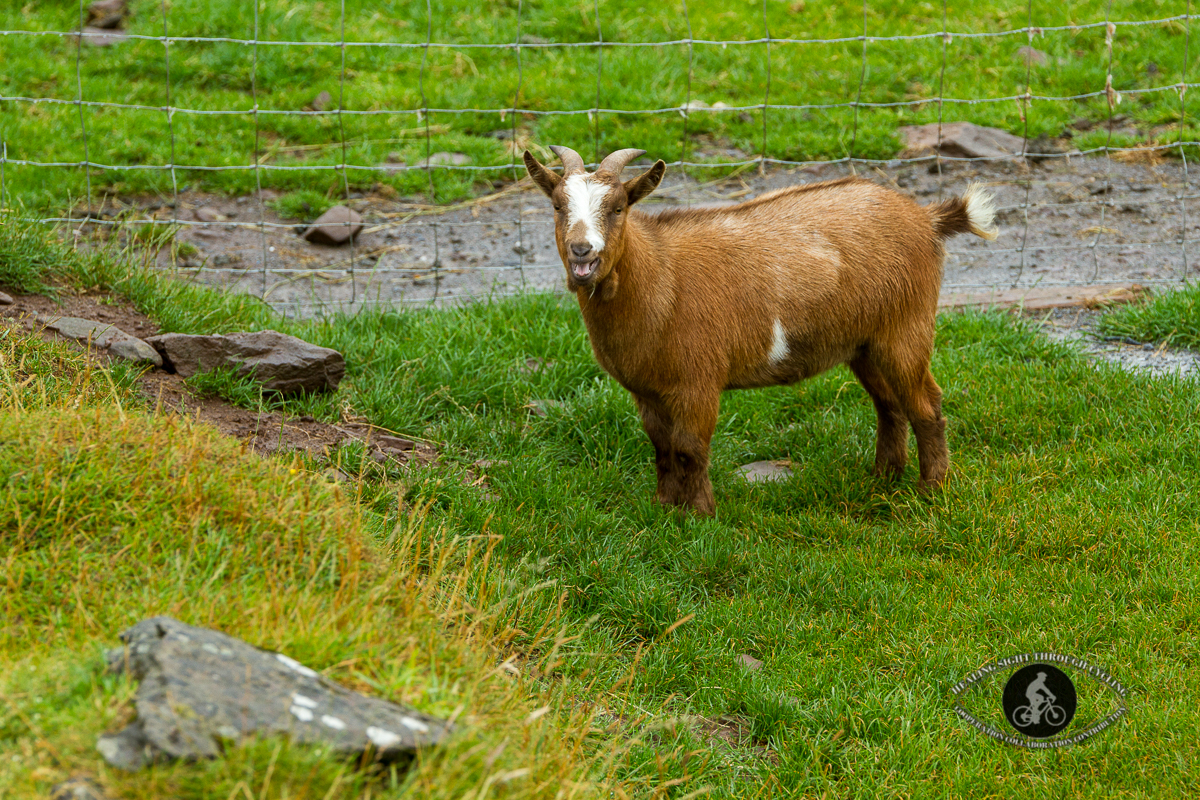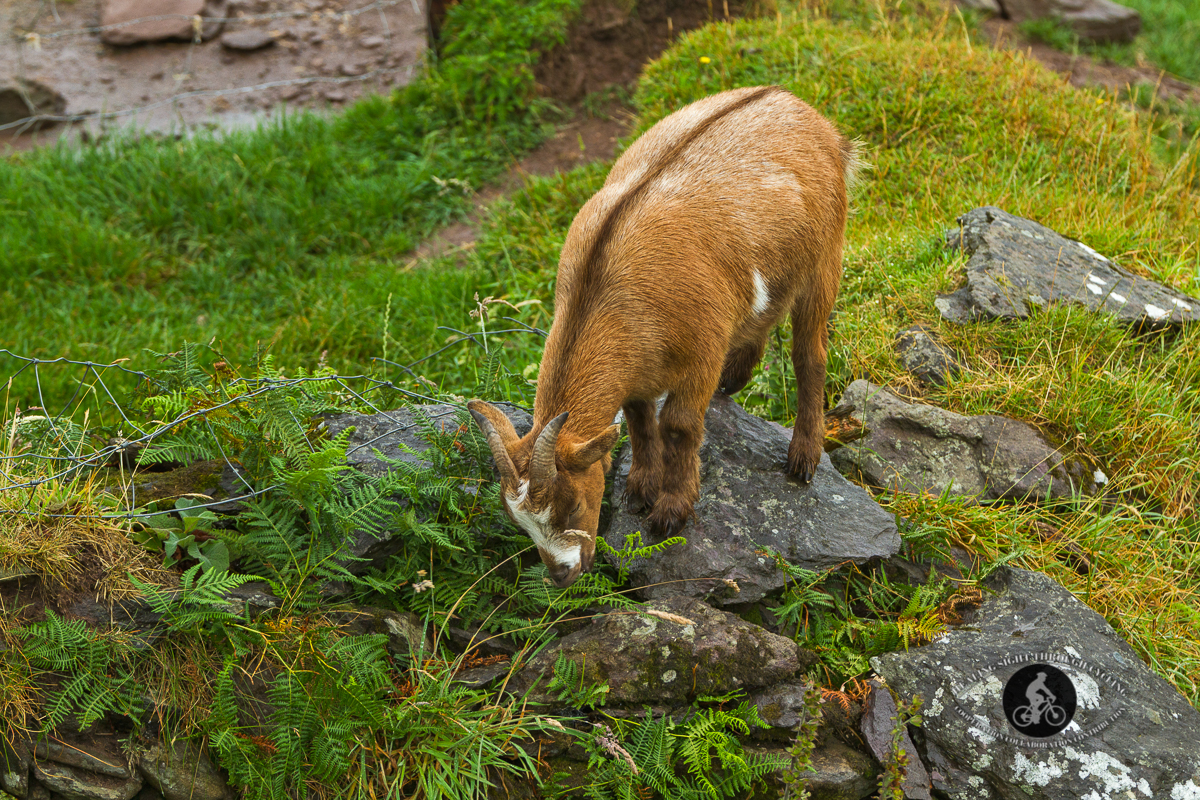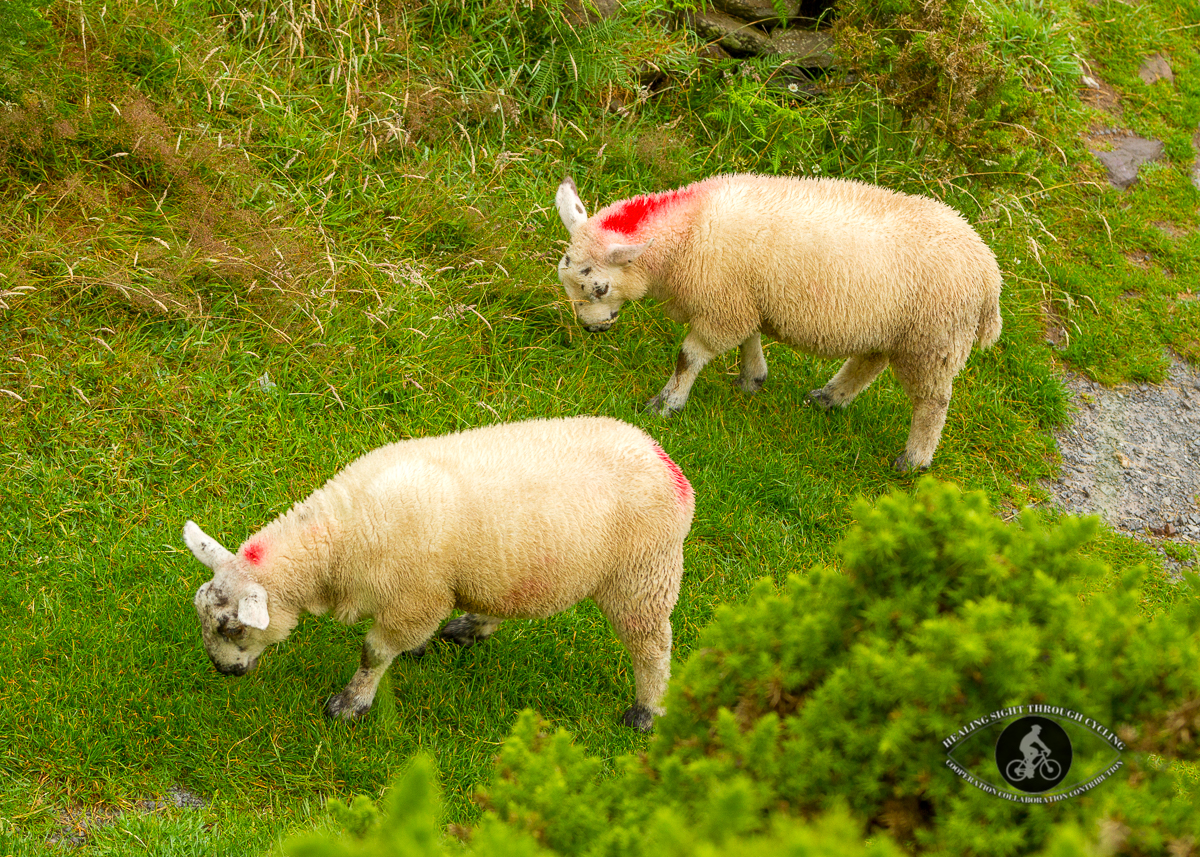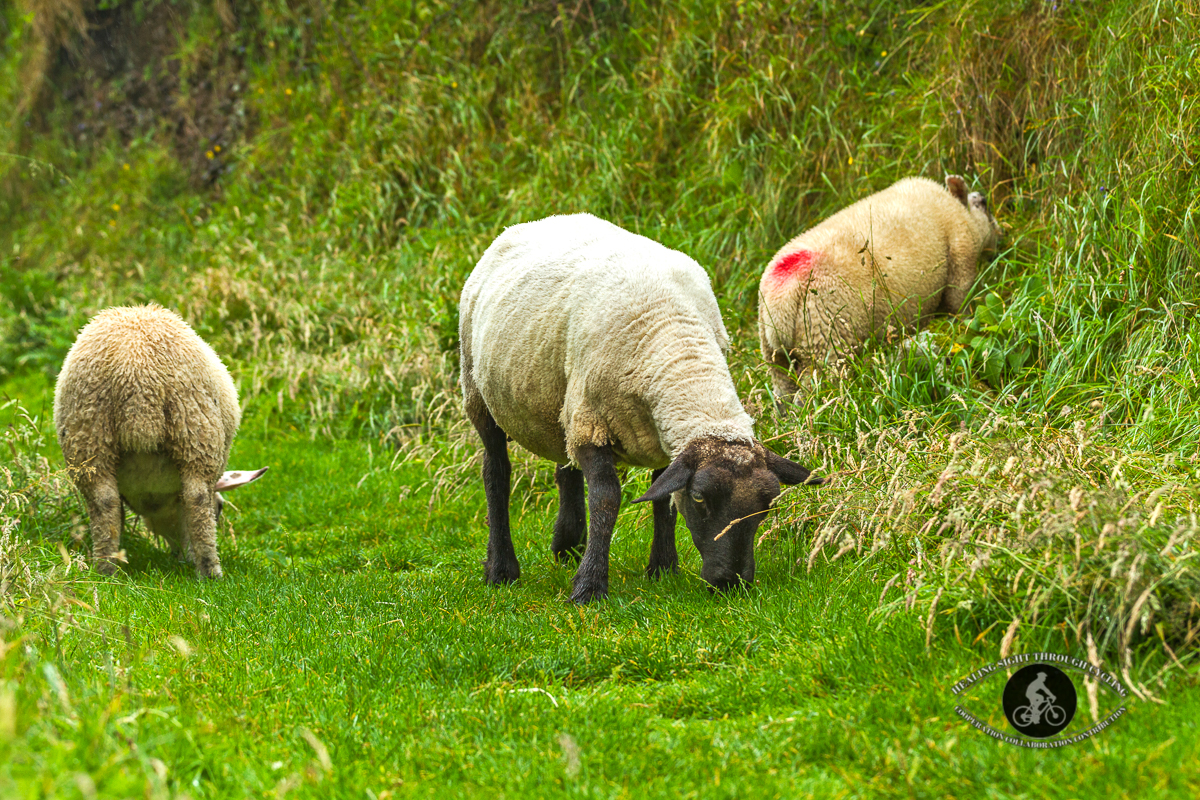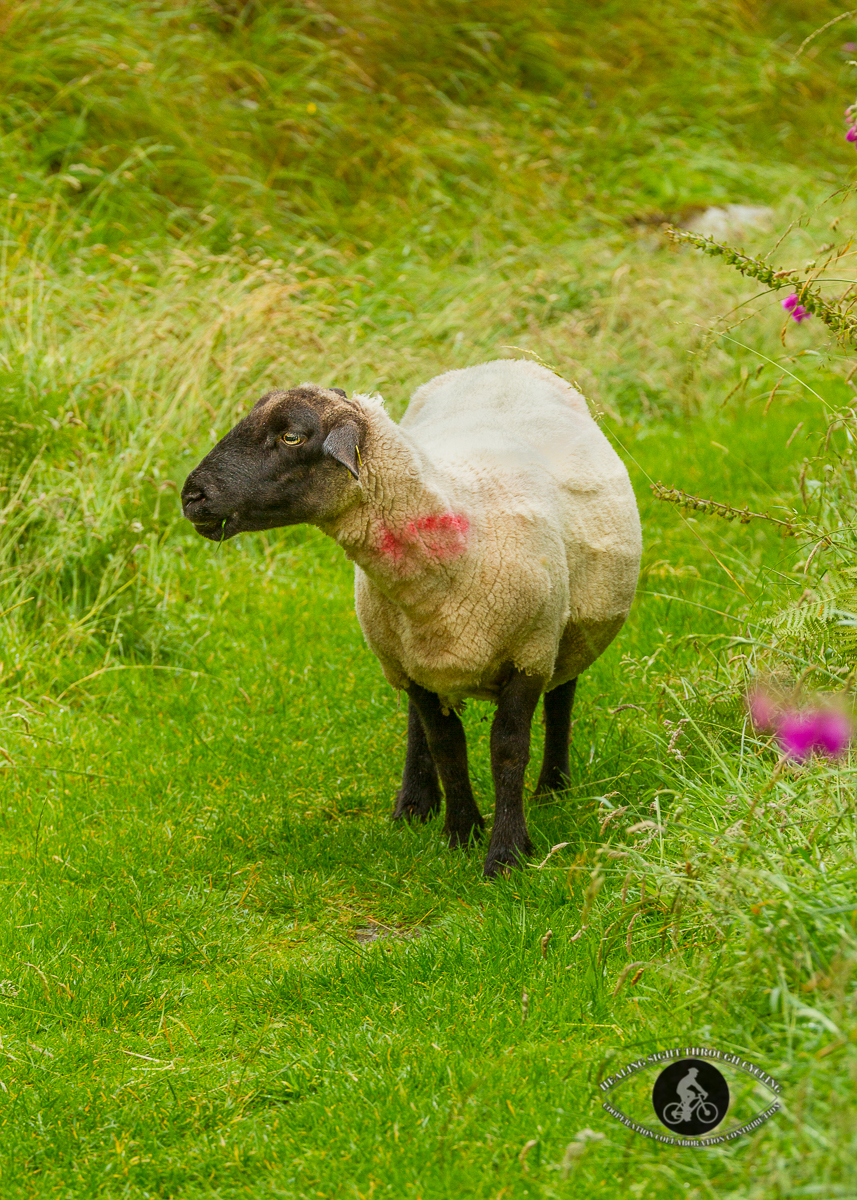 A little disappointed that I encountered no fairies, I travelled on and saw a house that was made into a museum, called the Celtic Prehistoric Museum. At first, I was going to pass on by, but something told me to stop in. I parked and was about to walk in when I stopped and stared. There, on the doorway was a Mezuzah (a parchment inscribed with religious texts and attached in a case to the doorpost of a Jewish house as a sign of faith). The first one I'd seen anywhere in Ireland except in Dublin. So of course, I had to ask the owner about it. It turns out the owner who is an American Jew, had opened up the museum about 21 years ago. We had a really nice chat, and I really enjoyed the museum.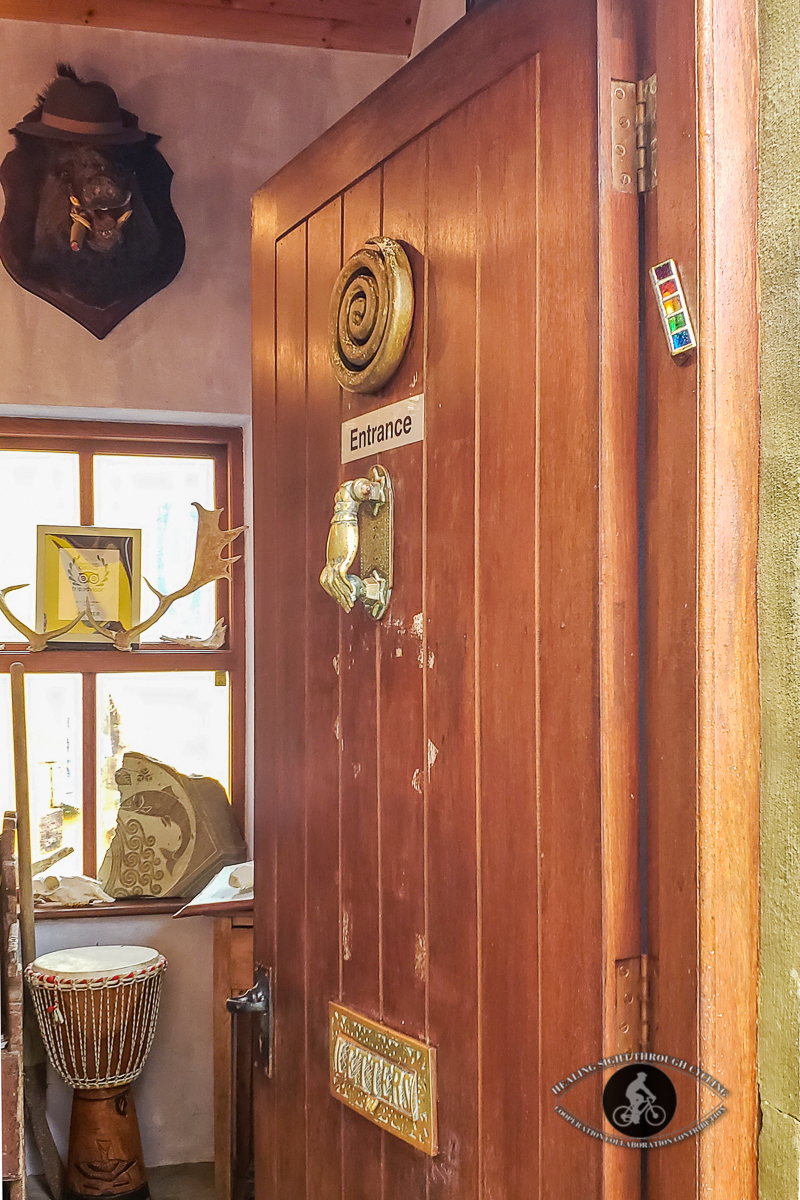 From there, I went past the Fahan Beehive Huts, supposedly from 2000 BCE. It was drizzling and very misty, which lent an ethereal and otherwordly atmosphere to my visit. It felt strange to walk around an area that was inhabited so many eons ago. There were some stone pyramids that people had placed there, but I have no idea what the significance of them is. If anyone can tell me, please do in the comments below.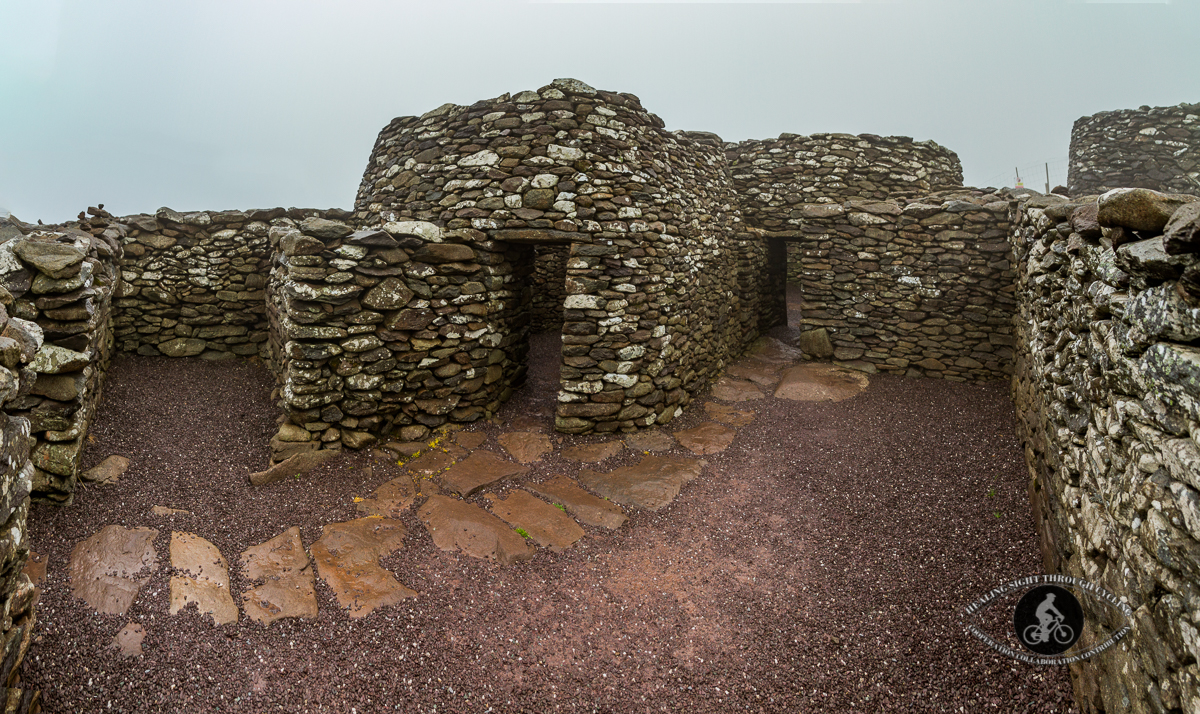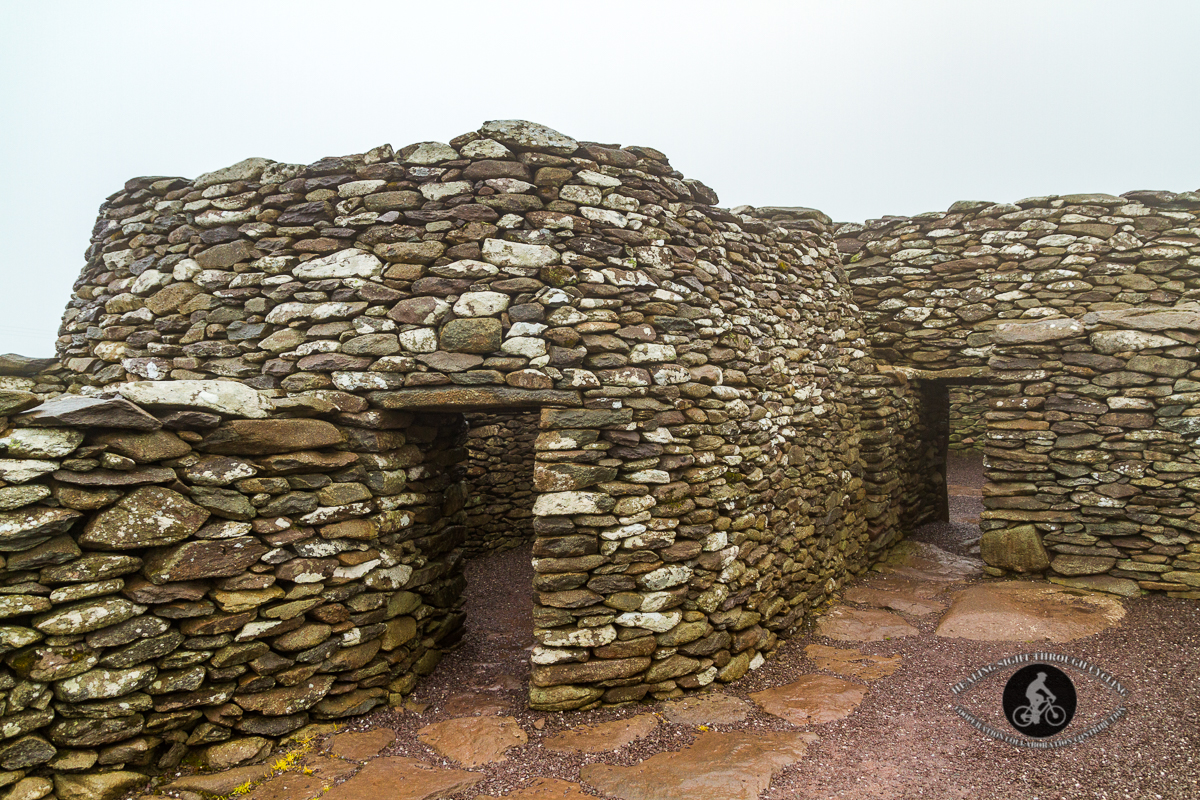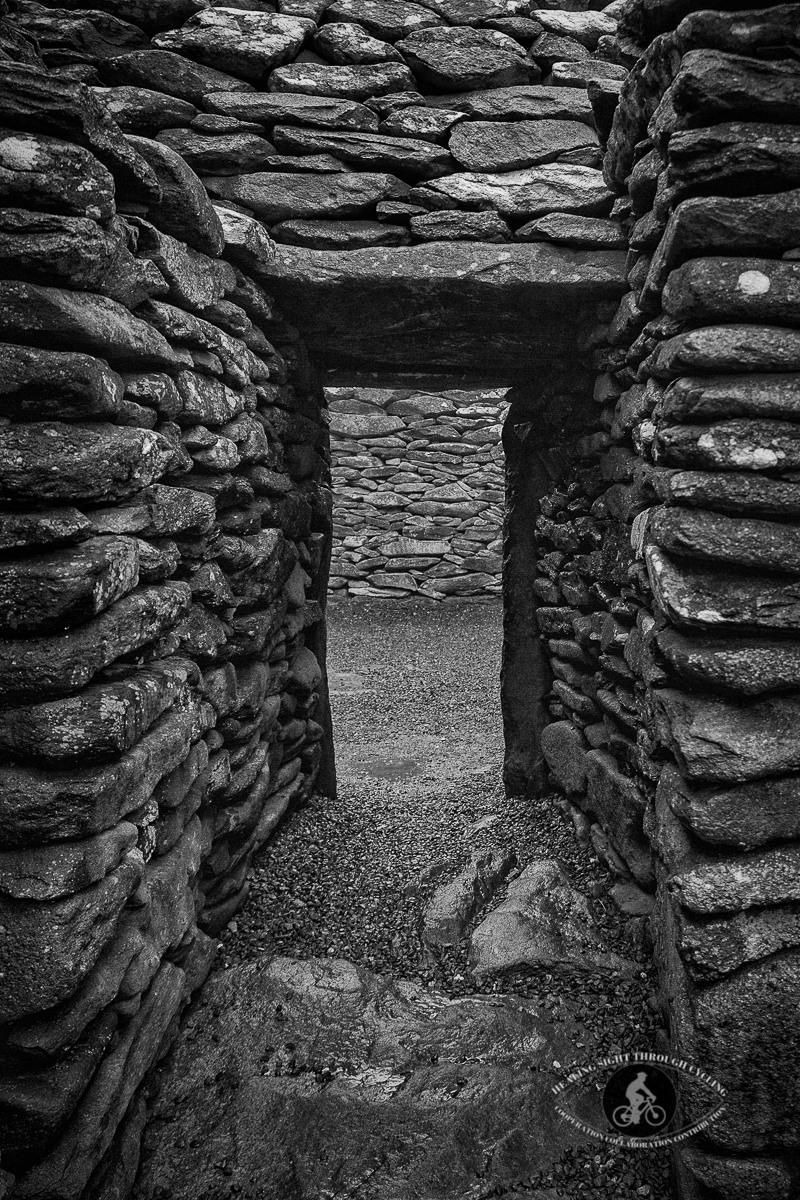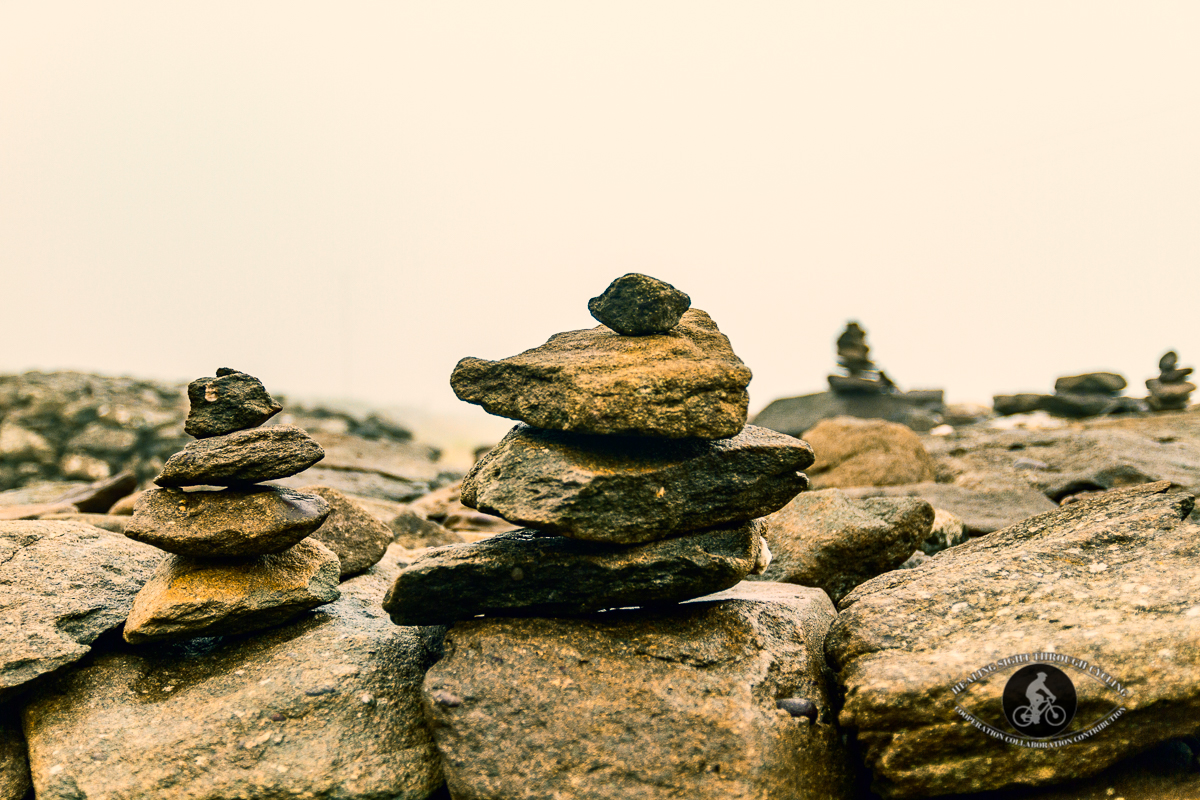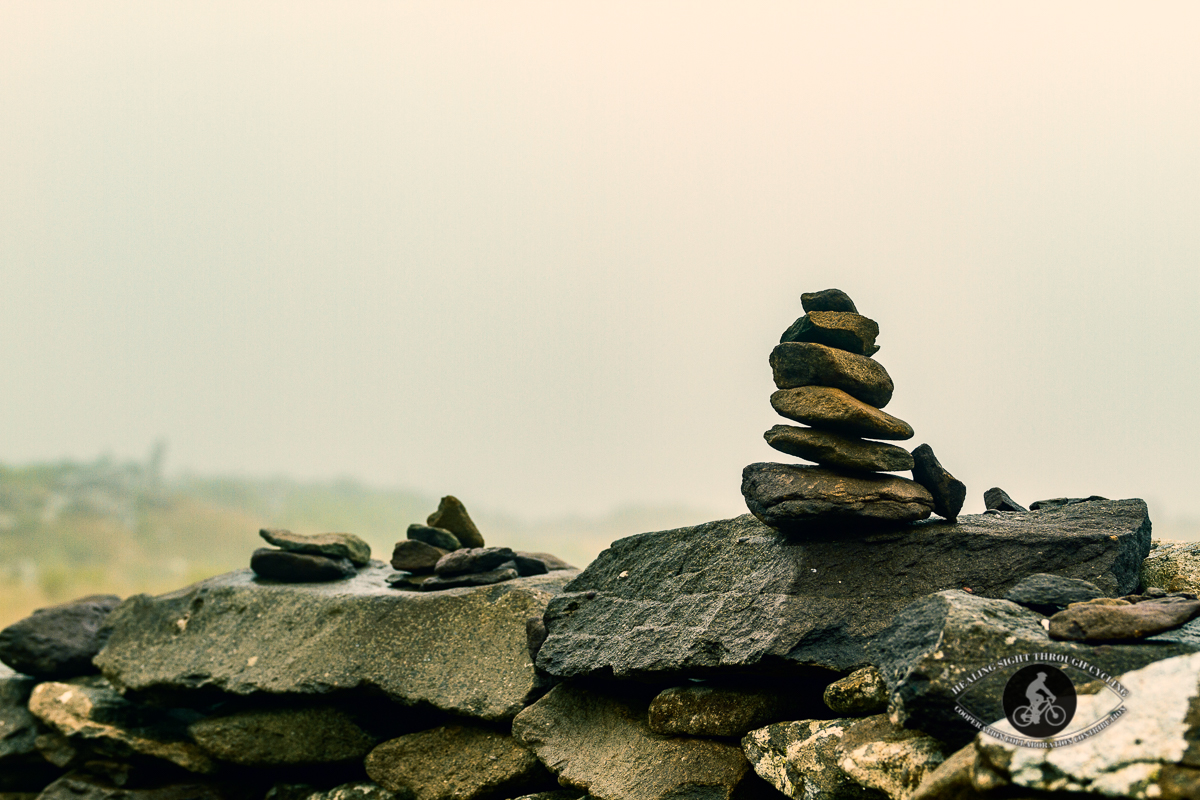 I carried on in the rain, mist and winds along the twisting, winding, narrow roads edging the cliffs. It was a very exhilarating ride.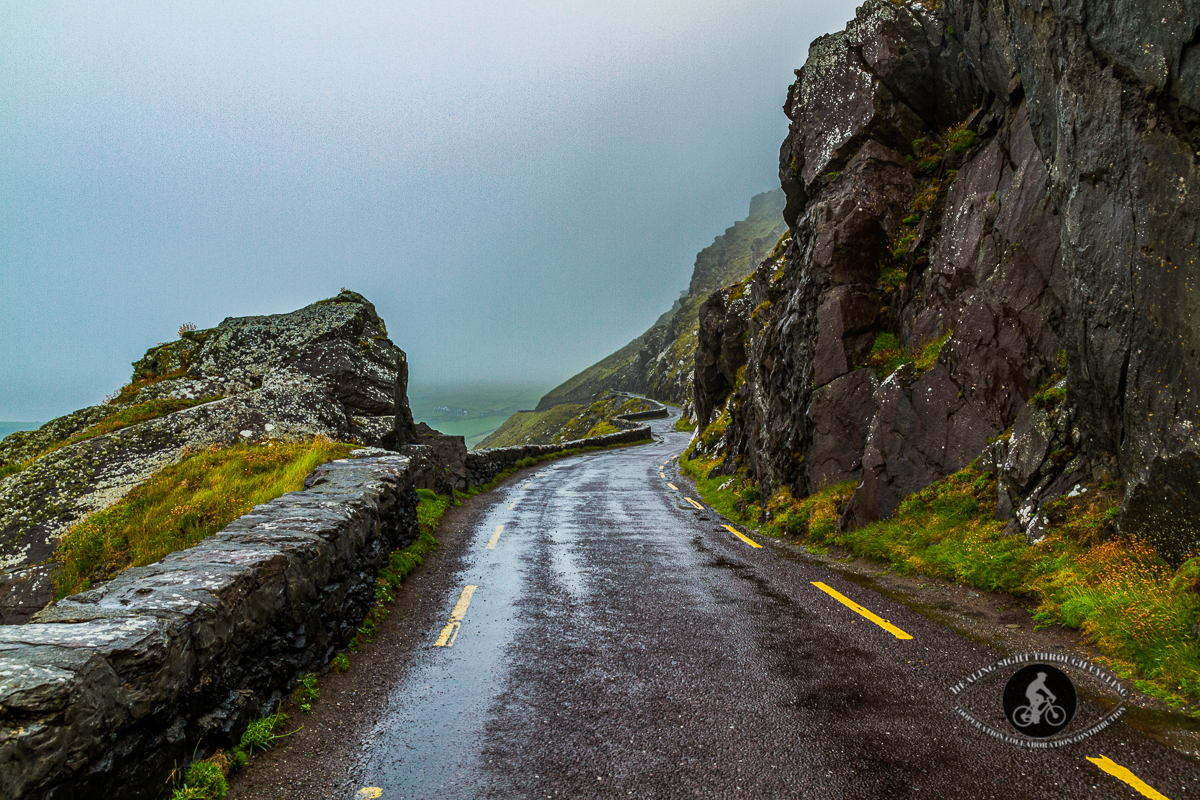 As I continued, the views got better and better and I got to really understand the reason this area is called "The Wild Atlantic Way". I passed Slea Head Viewing Point and I felt like the entire coastline was a gastronomic feast for the eyes.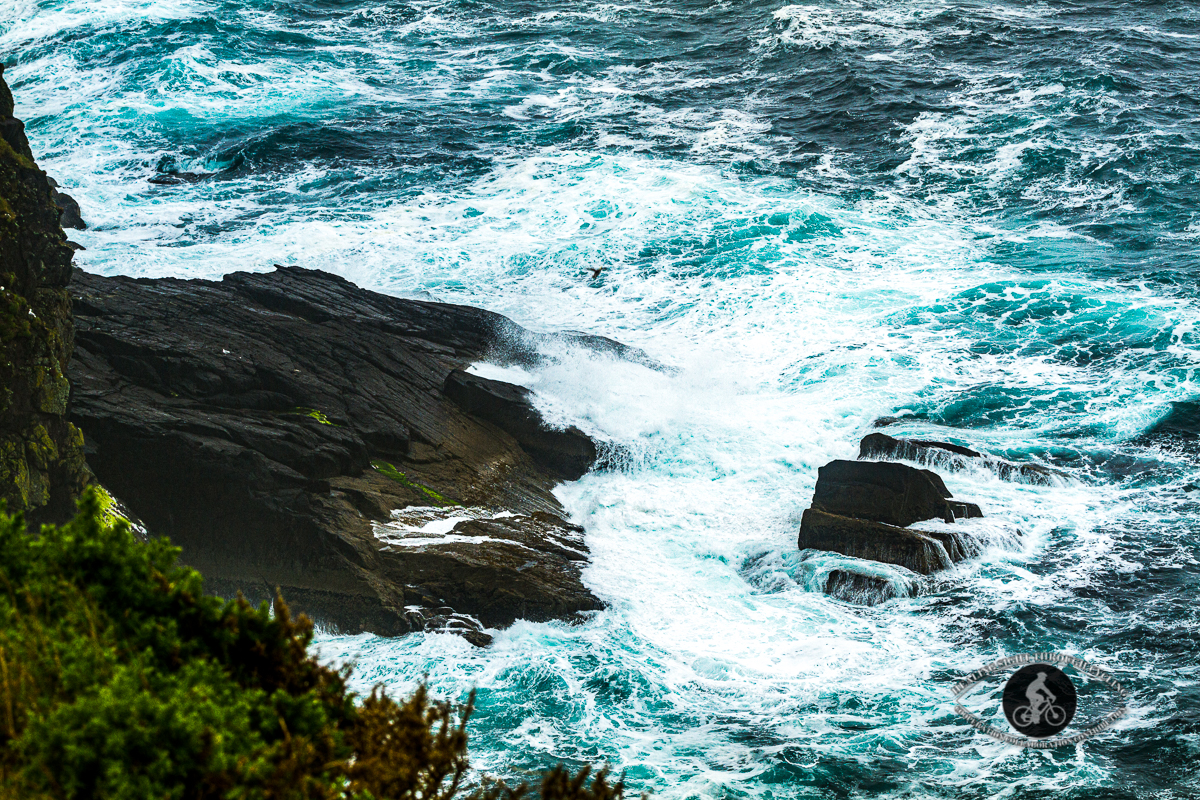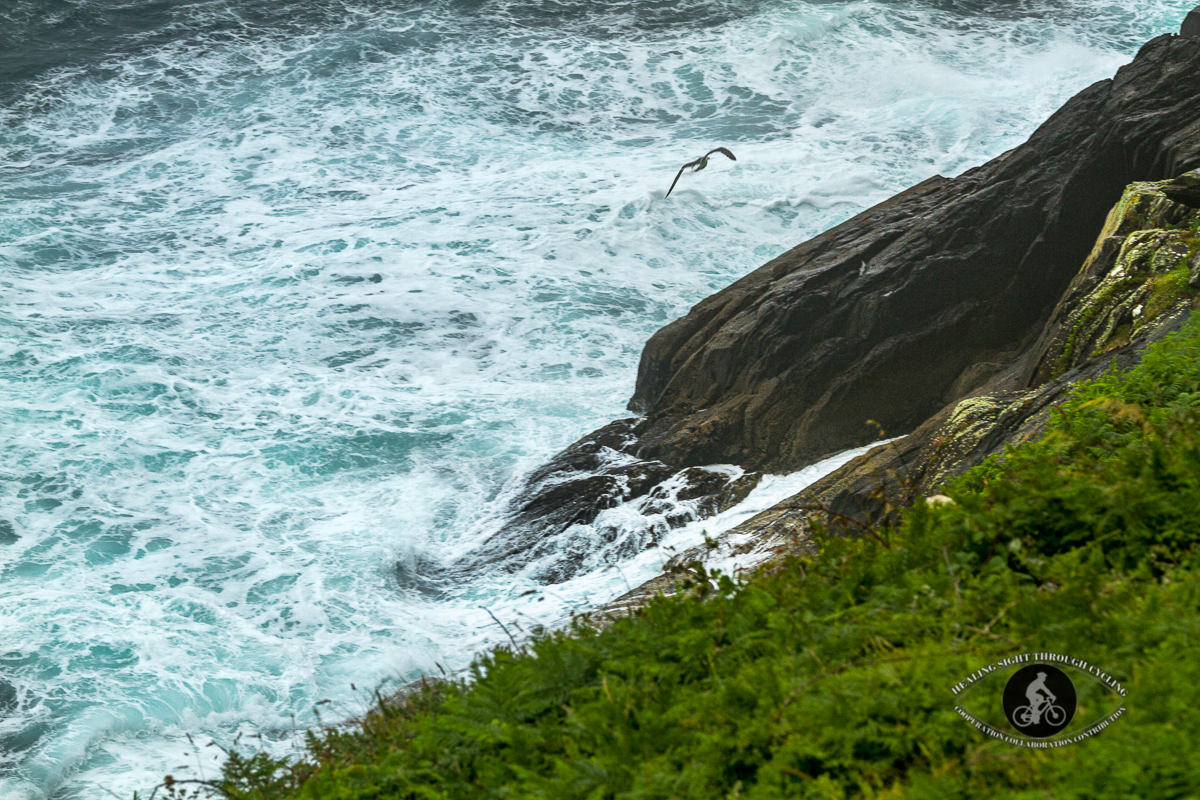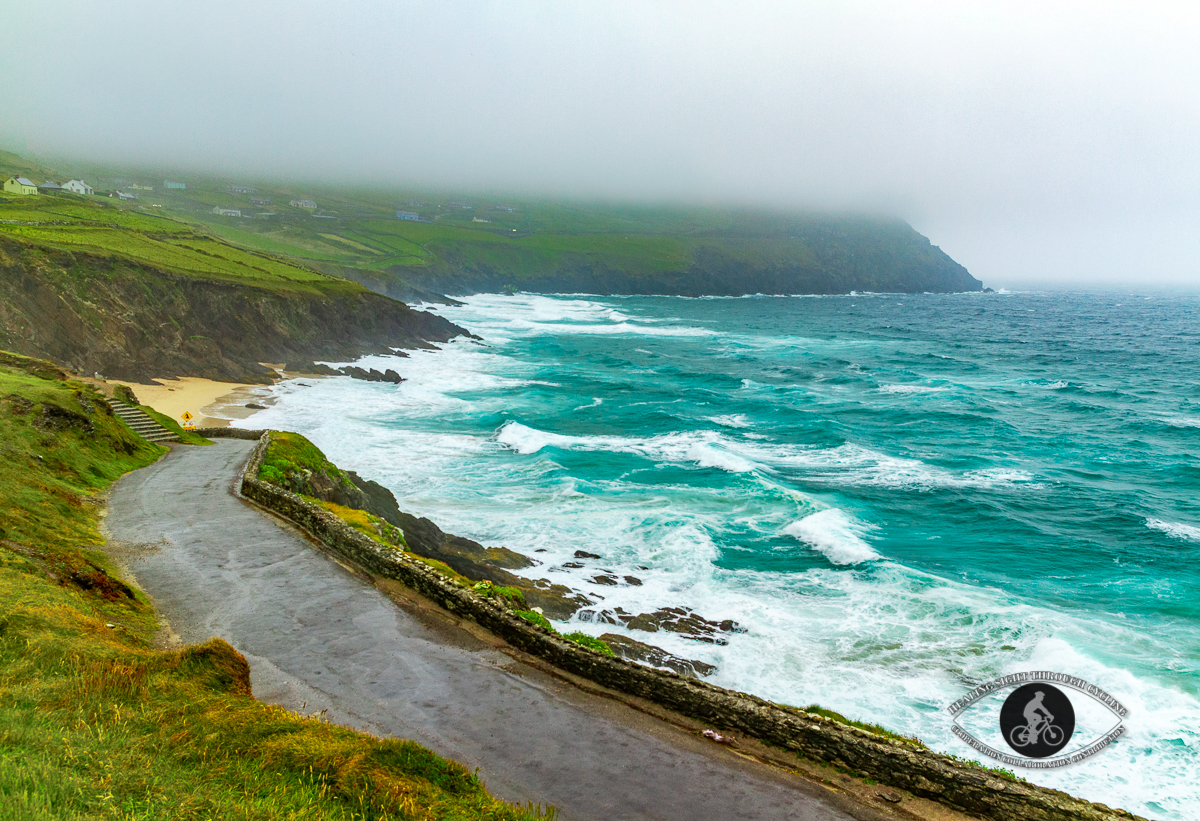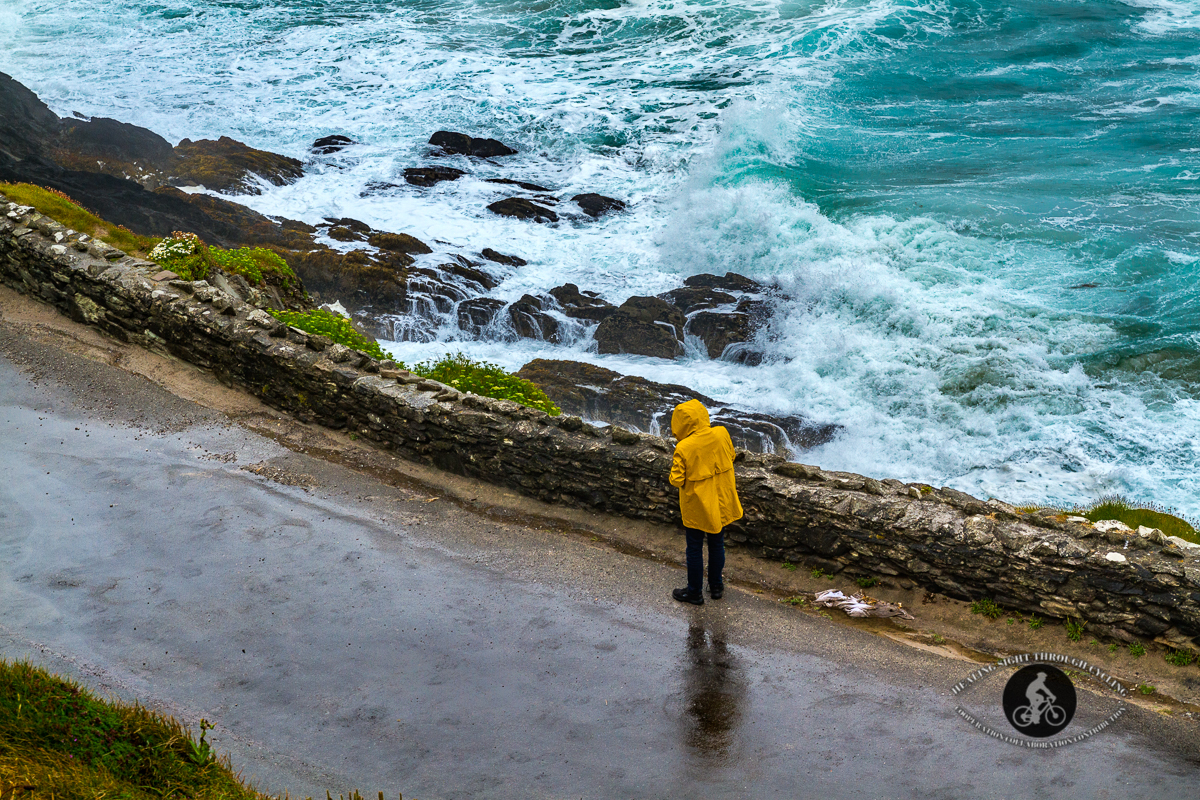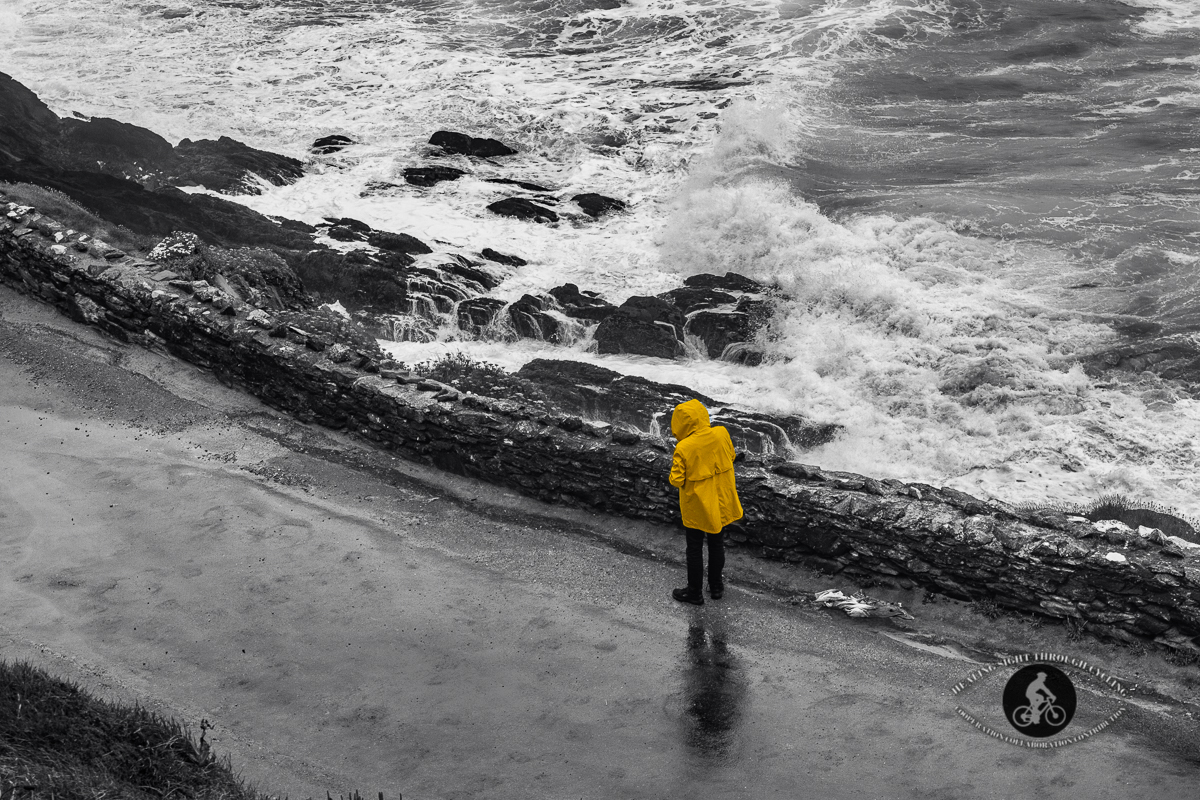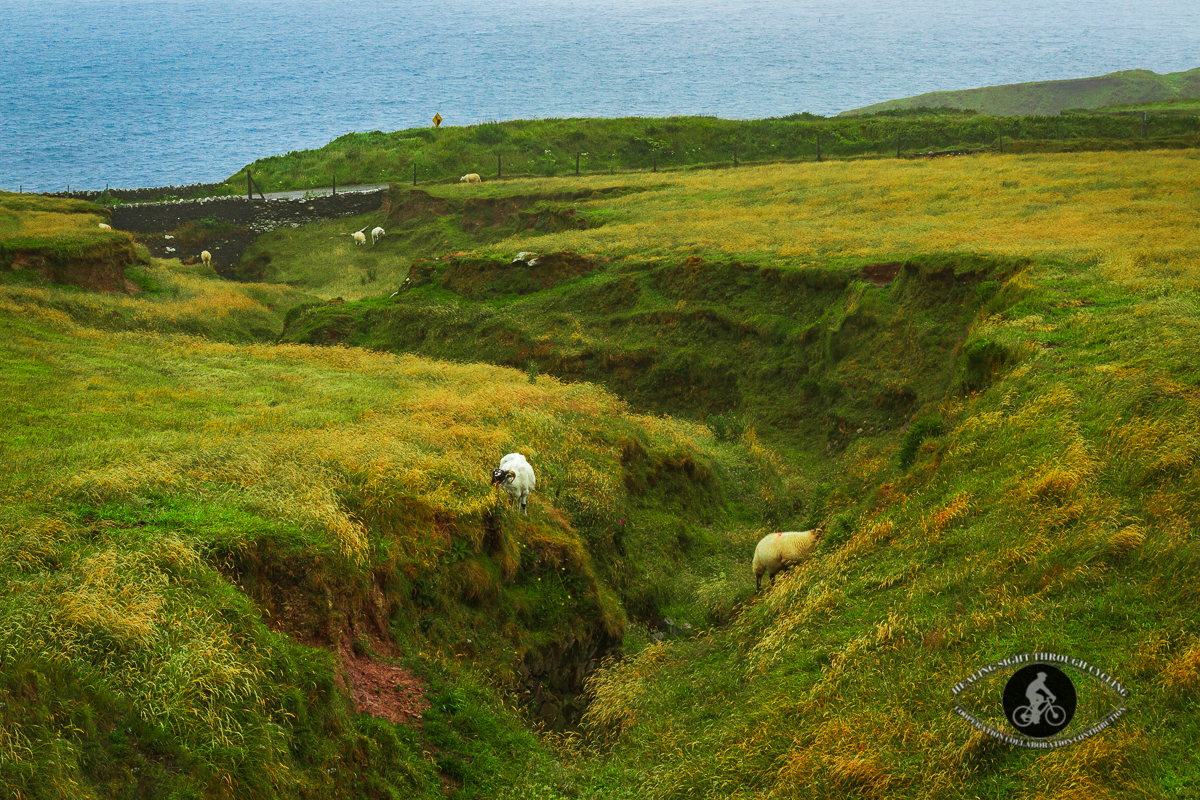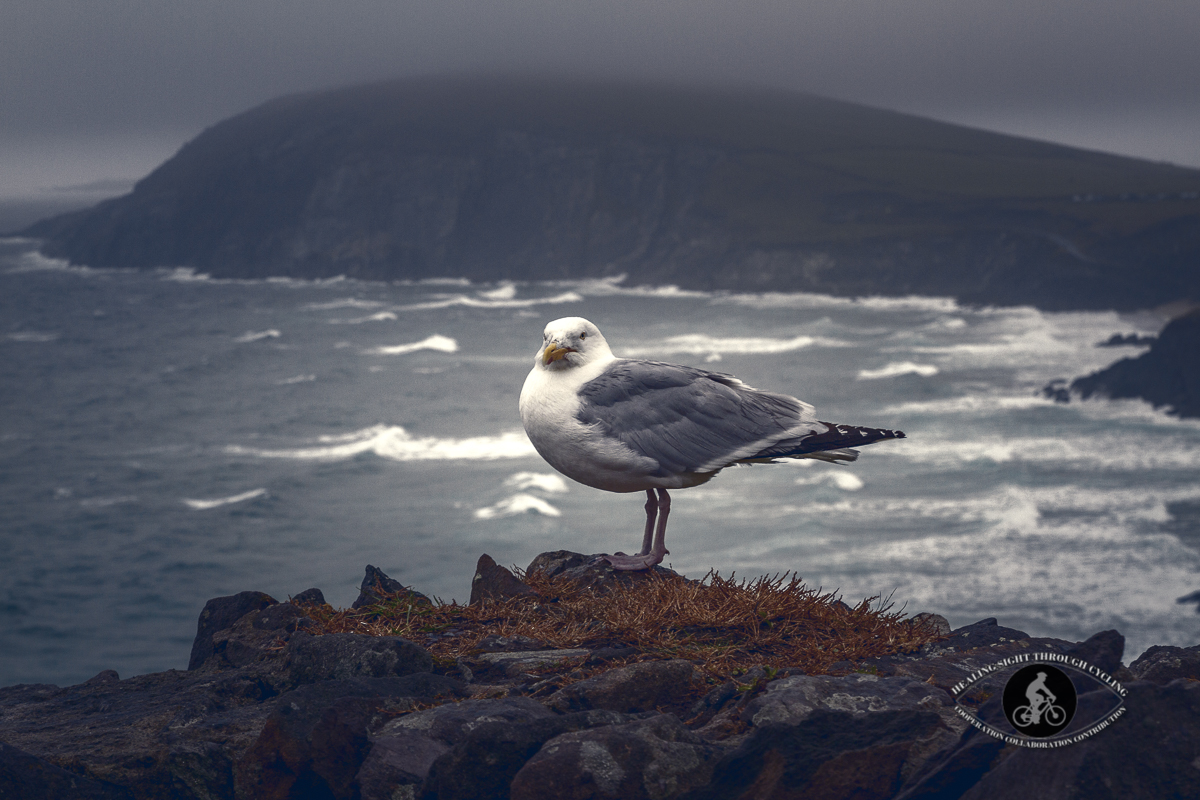 I carried on to the one specific area that I wanted to visit, called Dunquin Pier, or as it is know, "The Sheeps Highway". There were no sheep to be seen, and with the strong, wild winds blowing, I couldn't get too close to the edge.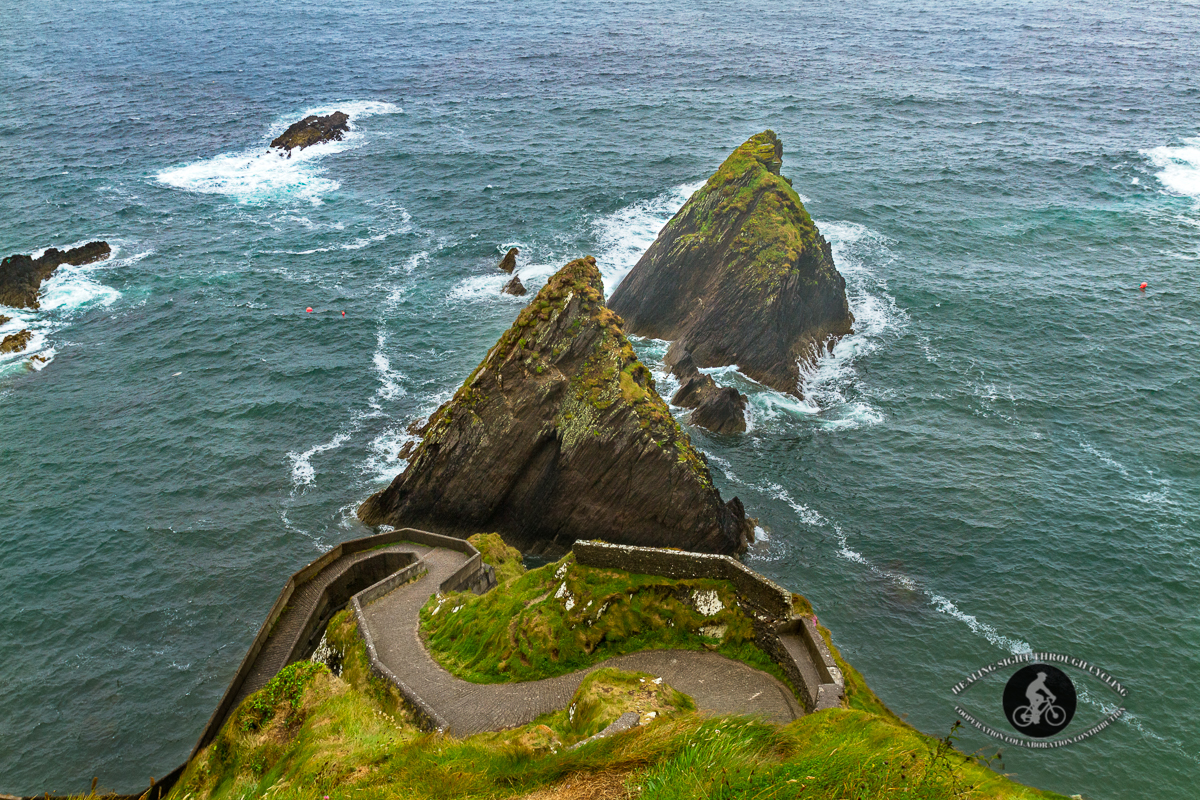 Having seen what I wanted to, I headed back out onto the road, and basically drove back a large part of the way that I had come in on, and headed through the Town of Dingle and Dingle Harbour on my way to Tralee and the Woodlands Caravan and campsight for the night.
The next adventures will be in the next blog. See you all around the next bend.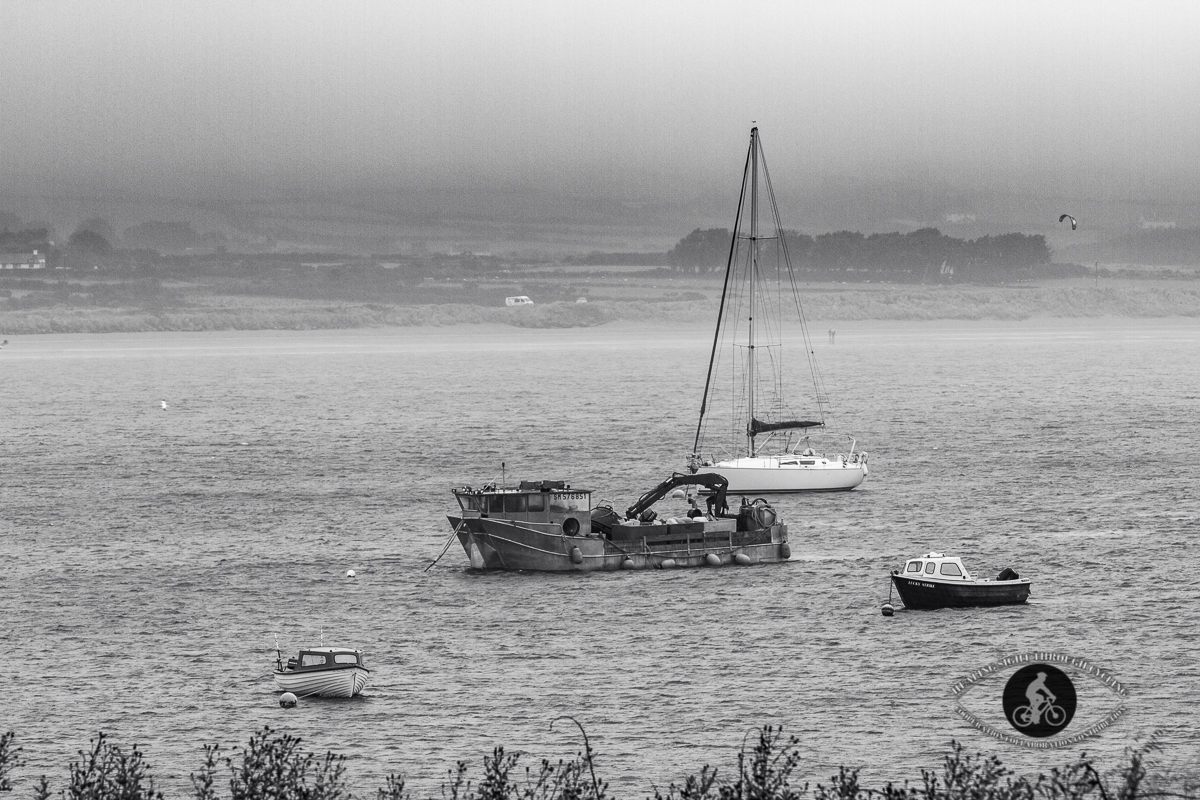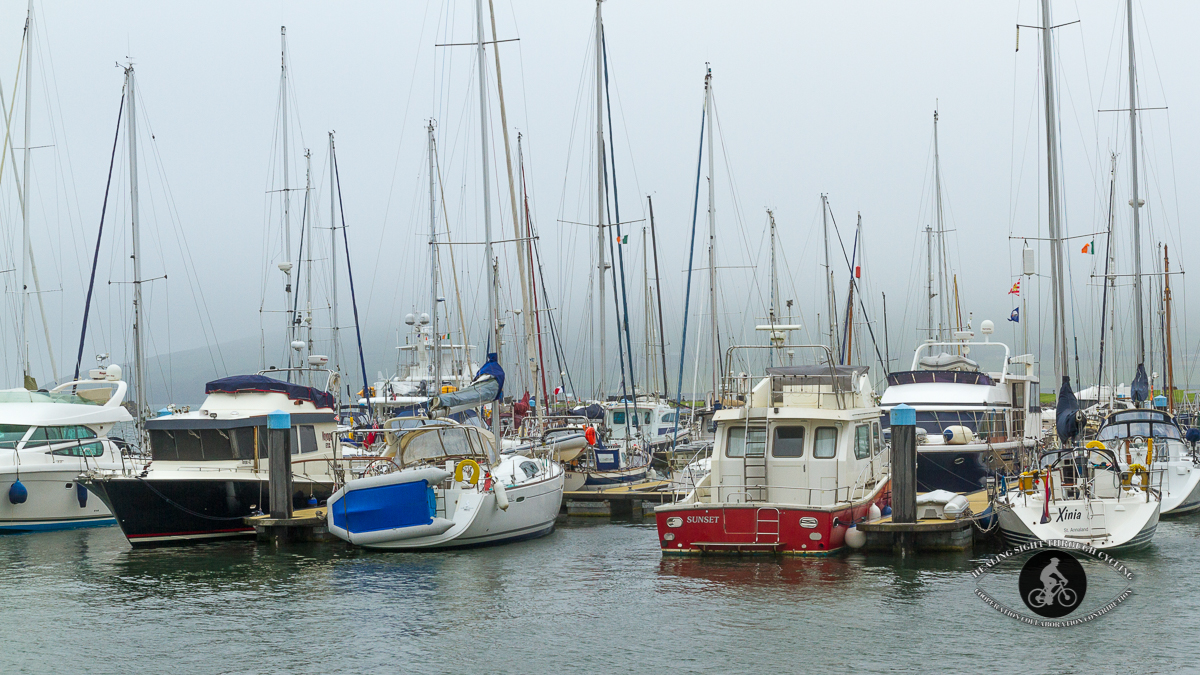 Please follow and like us: