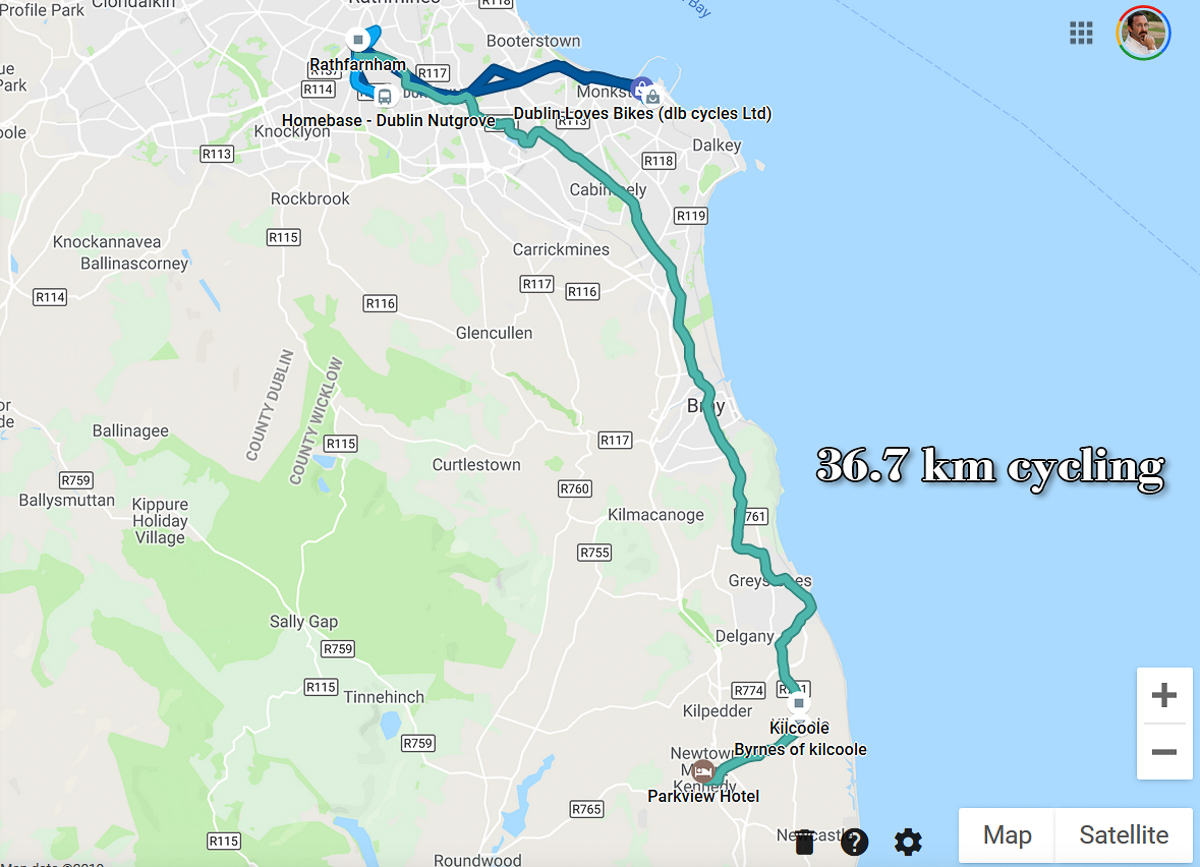 I started off my day by running to buy a tarp so I could cover everything that would be put into the trailer. Once I got back, I tried to connect the trailer hub to my bicycle, but it wouldn't fit. So, off I went back to Dublin Loves Bikes and they helped me drill out the part to the correct size to fit the back wheel hub of my bicycle. Of course this got my day started off much later than I wanted to, but I wasn't letting that get in my way.
After loading up the Hinterher trailer that Joey from Dublin Loves Bikes so generously lent me, I started out on day 1 of my journey.
I've got about 50kg in the 11kg trailer, plus around 25kg in my rear panniers, 4kg in my front handlebar bag and my bicycle weighs around 20 kilograms. I also weigh around 82.5kg. So I'm cycling with around 110 kilograms under and behind me. Quite a weight. But I'd rather have physical weight under me than emotional weight weighing me down.
Leaving at 6:00pm in rush hour traffic I traveled 36.7 kilometres. I had to get off and push my bicycle uphill a few times. I guess over time, I'll get fitter and will be able to handle all the hills here in Ireland. In Florida there are no hills (except Mount Trashmore - the garbage dump site), so I couldn't train for hills at all there. But we carry on no matter what.
At around 8:30 pm and the 33 kilometre mark, the trailer feels funny. I stop to look and find the trailer is sagging. I look under and find the main bolts securing the hitch have come loose. There's nothing I can do to fix it on the road and look for the closest place to sleep for the night. Somewhere that I can find a garage or hardware store to repair the trailer in the morning.
I cycle up to the Parkview hotel in Newcastle, there's a garage not far down the street from them, but alas they have no available rooms. The ladies at the counter call every hotel/B&B/motel in the area and there's nothing available. At all. Anywhere. So I ask if they have a room that wasn't ready for guests, whether under construction, or hadn't been cleaned. I explain that I just needed a room. It didn't even need a bed, as long as there was space for me to spread out my sleeping bag. They say they have a room without a working toilet, but that wasn't a problem, as there was one in the lobby I could use. While waiting for the manager to come down to ask, one of the ladies at the front desk has a great idea. She calls a guest that was supposed to have checked in and hadn't, to find out if they still needed their room. The guest said they had booked for July, not June. So, I get my room. Amazing when someone makes a mistake (whether the guest for booking the wrong date or the hotel staff for writing down the wrong date), it's meant to be. It's not random. That mistake happened so I could get a room when I really needed one.
Once I get up to my room, I take everything out of the cart, inspect it and find the bolts had come loose, but all the parts were still there. I get it fixed in no time. Lesson learned - check all parts each day before heading out.
I have a shower, lie down and bam!! it's the next morning. At least I get a good night's sleep.
More tomorrow.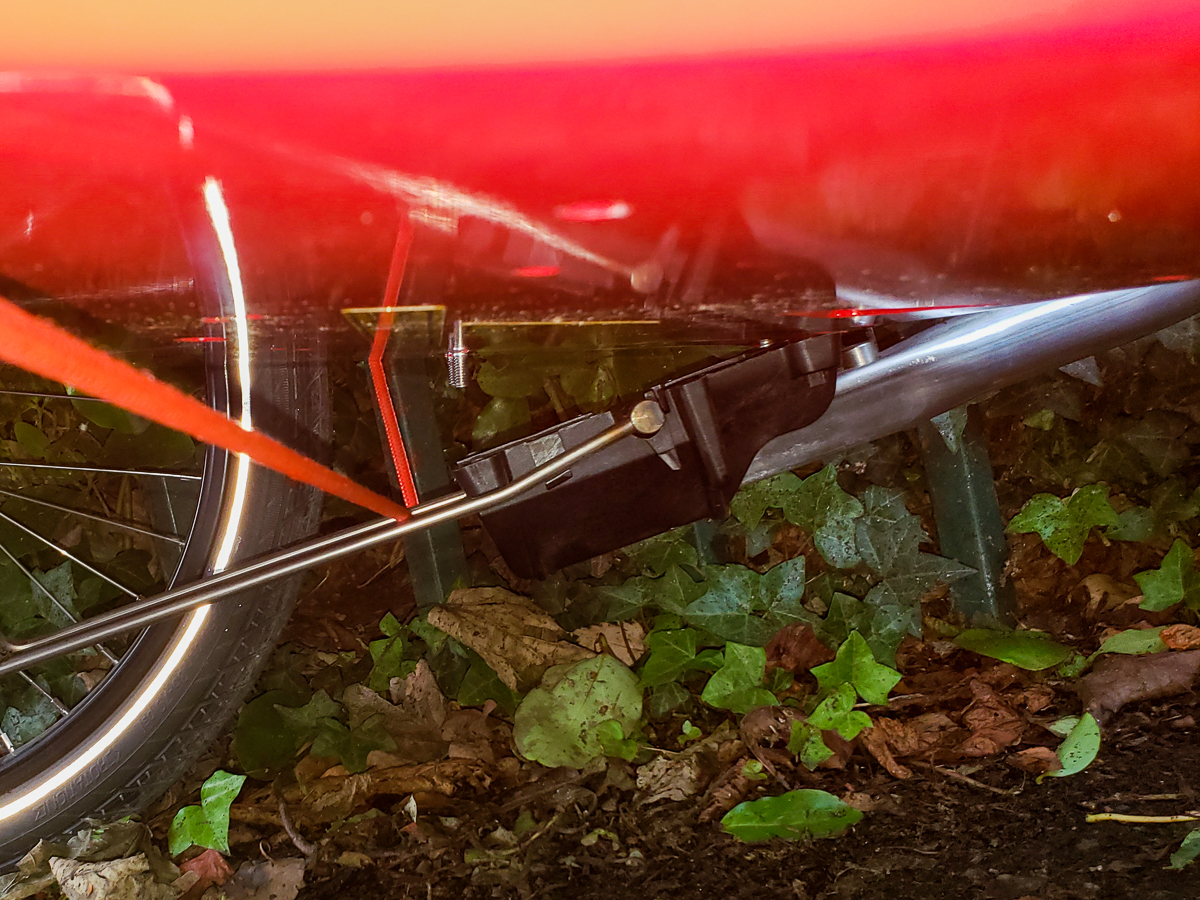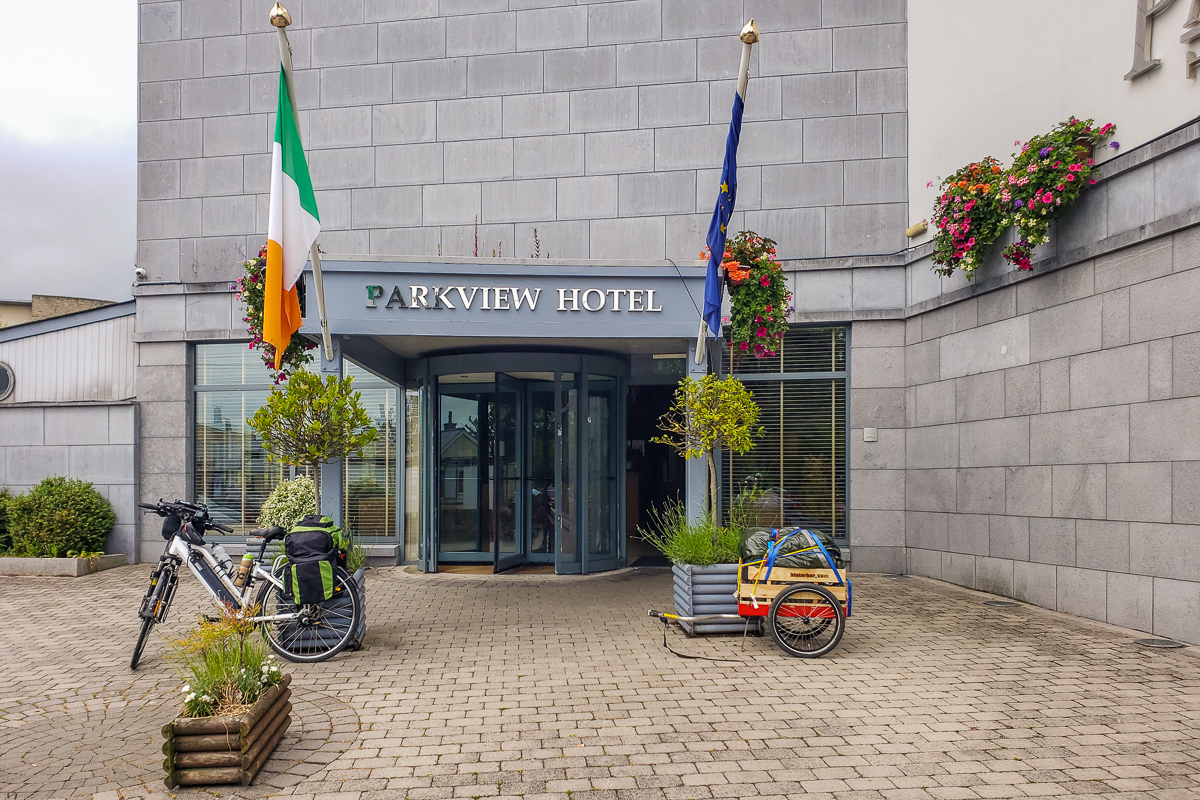 Please follow and like us: