June 18th '19.
Day 6 of the trip, day 4 of cycling.
Today I cycled more in one day than I ever have before, plus there were hills galore. And a sunburn that I don't understand. After all, I come from Florida, the Sunshine State. Where it's sunny and hot, even in the winter. So, how do I get a bad sunburn in Ireland of all places, in max 63 F weather? With a mixture of clouds and sun? Oh well, another lesson learned :-).
I was traveling on quiet country roads, with just a few cars about. Which was good, because the roads were so narrow, there was just enough space for 1 vehicle without it hitting the brush on either side. Talk about a tight squeeze. On one of these roads, I GOT A REAL SHOCK!! I look to my left and I see a field with a half destroyed building, and cows mulling about. So I stop to take a few photos of the building, but the cows decide they are the models and centres of attention, not the building. And they were correct.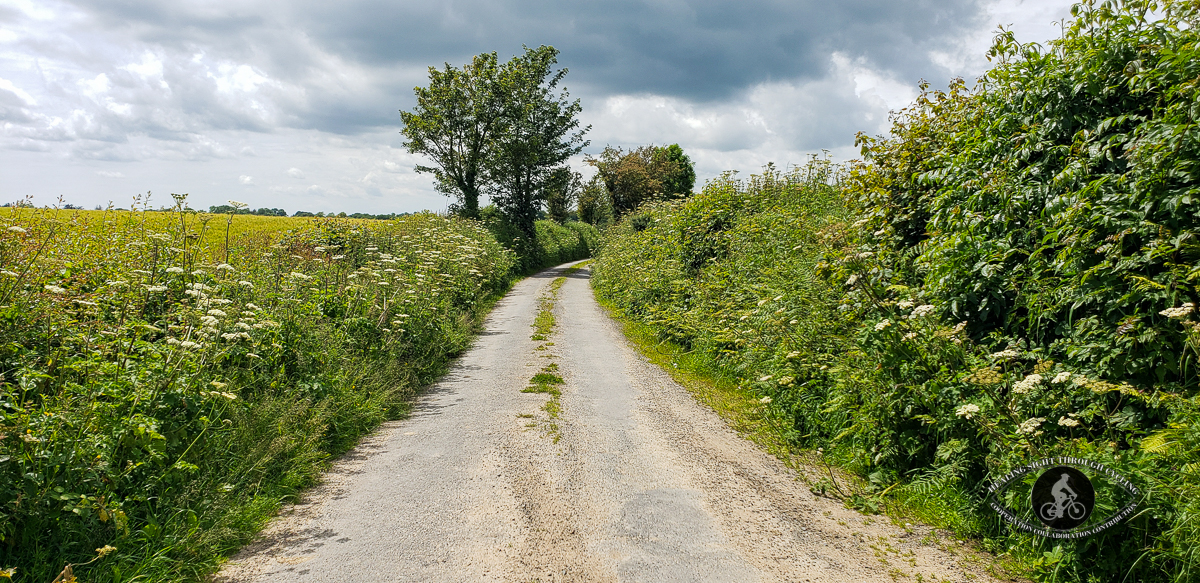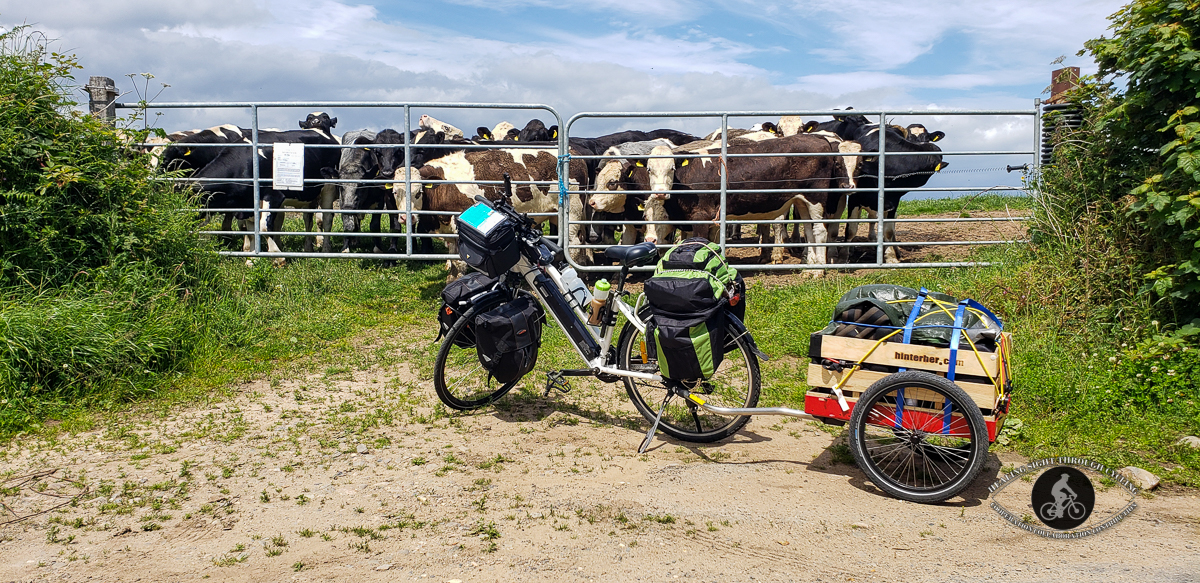 So, of course, being an animal lover, I go over to photograph the cows and see if I can coax one close enough to pat. They all seem interested in me, but none are brave enough to bridge that divide.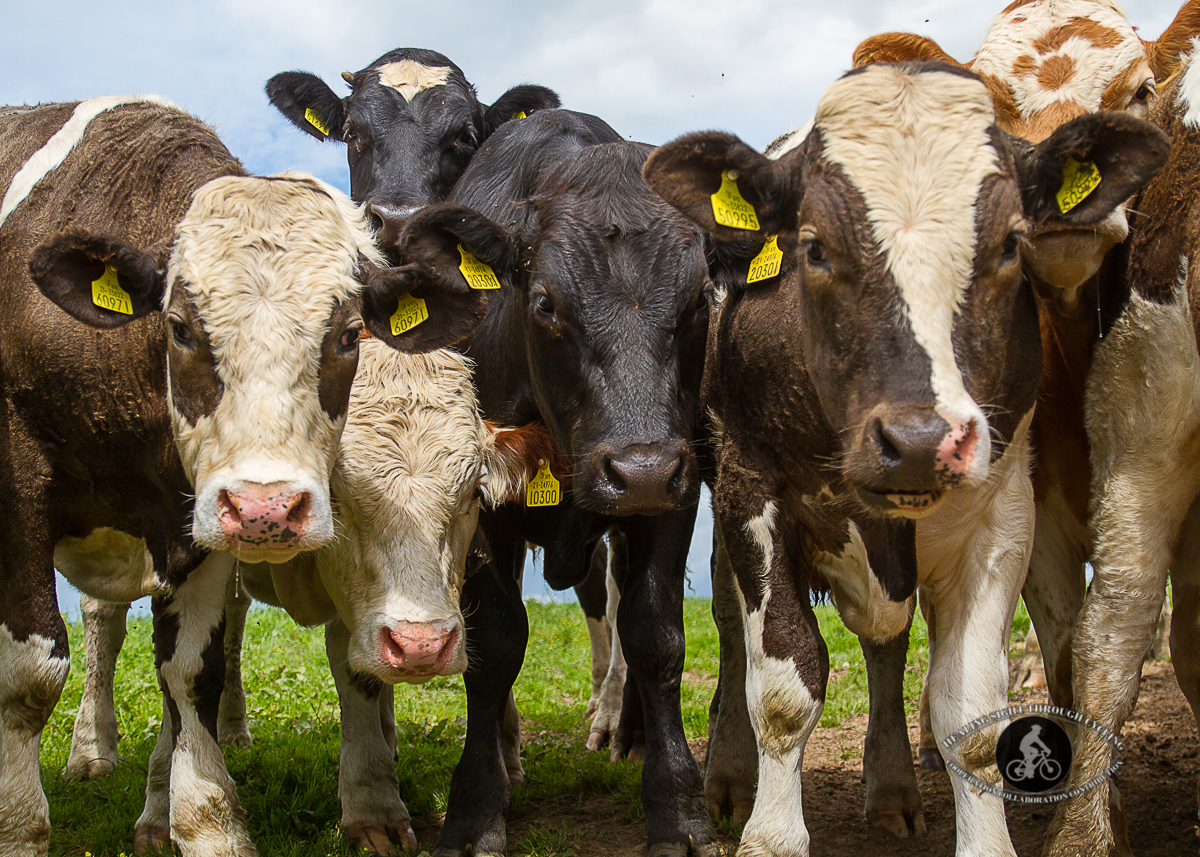 While leaning over the fence to try and pat a cow, I see a lone, single wire just hanging around in front of the gate. Without thinking, (and my spidey senses weren't working) I touch this little, thin, innocuos, barely-there wire, and ZAPPP!!! Quite a shock, especially because I wasn't expecting it. Ouch!! I could have sworn I heard a cow or 2 laugh. So, I learn another lesson for the day. If this keeps up, I'll be pretty intelligent by the time I'm done with this cycling trip.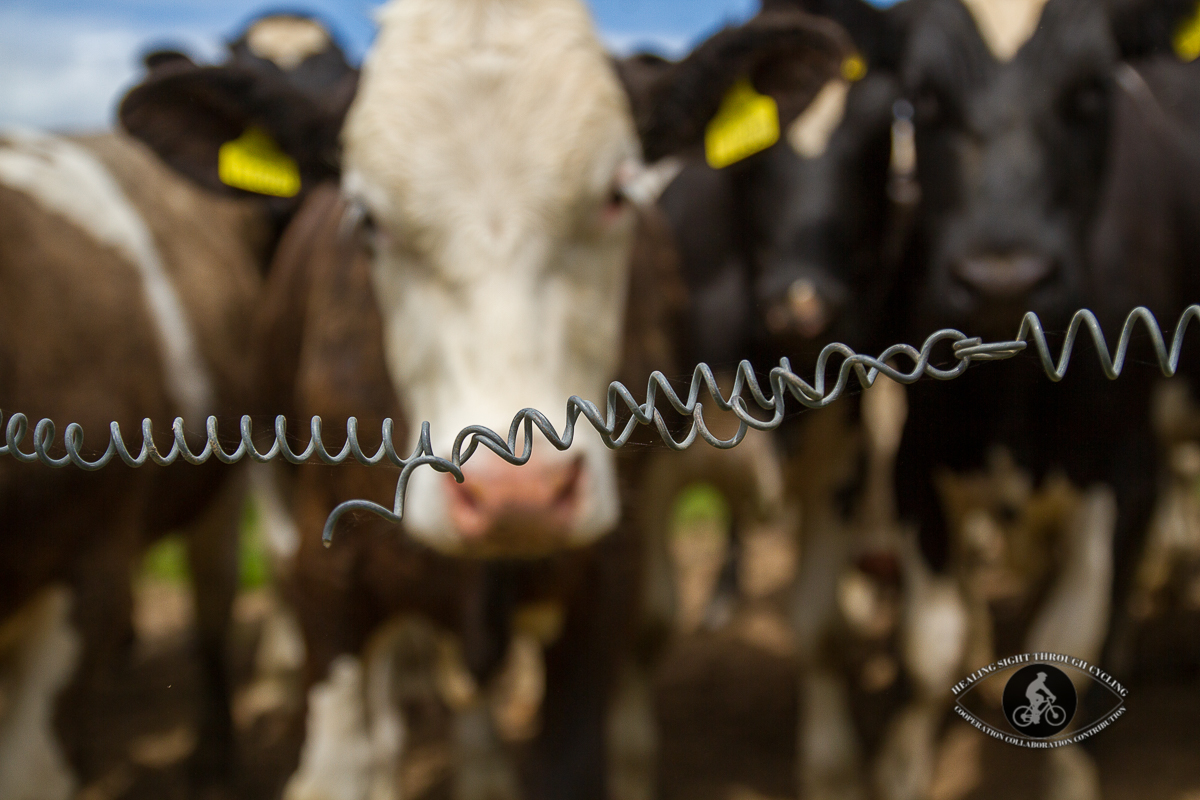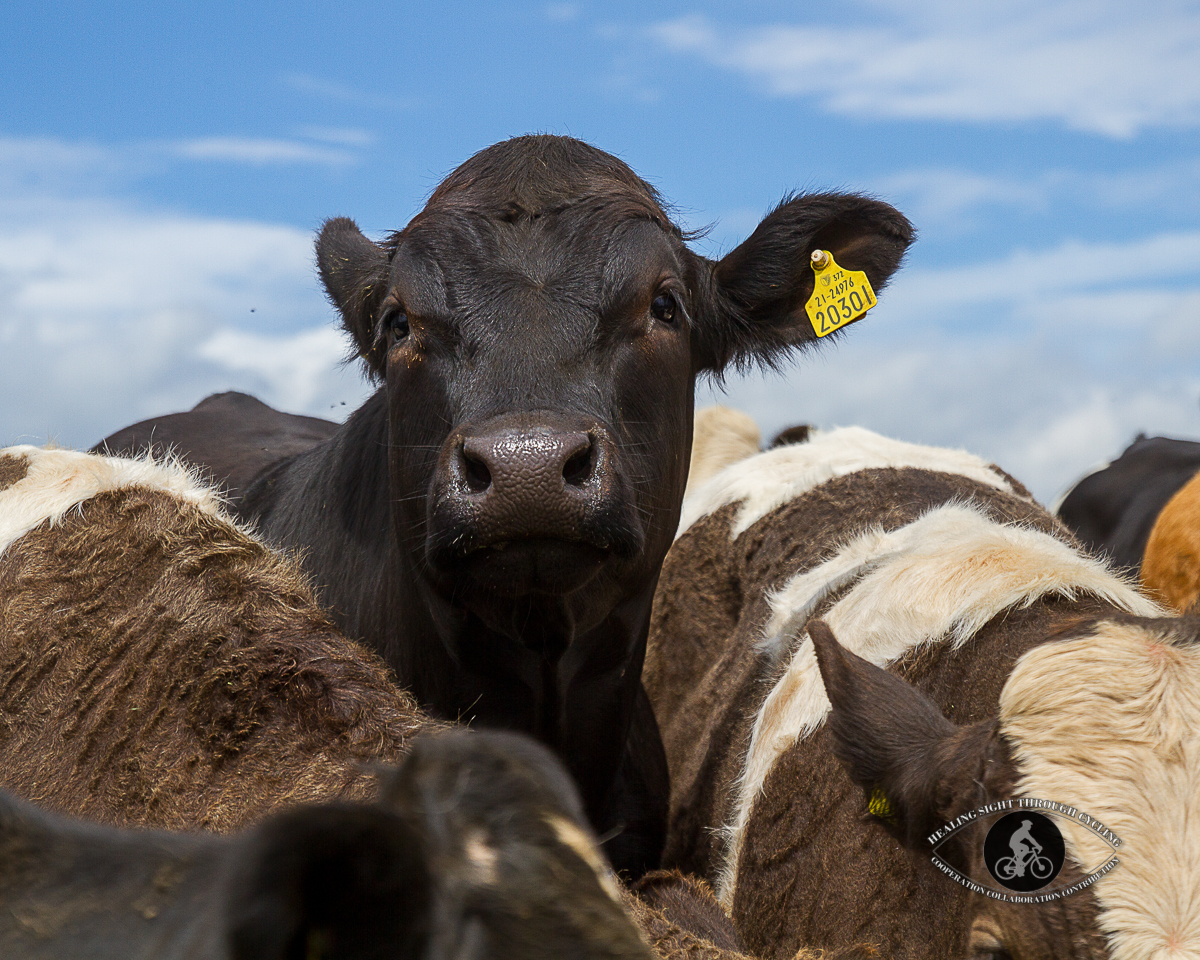 After this shocking experience, I head out and carry on cycling up and up and up and still more up. What a beautiful day, and it has to be destroyed by hills. What a nerve :-).
After a few more hours in the saddle, I get to the camping grounds that I was aiming for, and this time, it was actually there. What a relief. I set up my tent, and cycled into town to buy some supplies. By this time, my legs are shaking and cramping. I'm exhausted and all I could think of was to get back, shower, eat and try get some sleep. It was only a little later that I got into the tent and realized that I had made one of the most fundamental camping mistakes. I had pitched my tent on a slope so every time I lay down, I had to fight gravity and try to stop myself from rolling sideways downhill. And there you have it, another lesson learned (or remembered from my camping days many a year ago).
I got a few photos of the evening sunset and twilight and was happy with my day. And went to sleep. And to roll.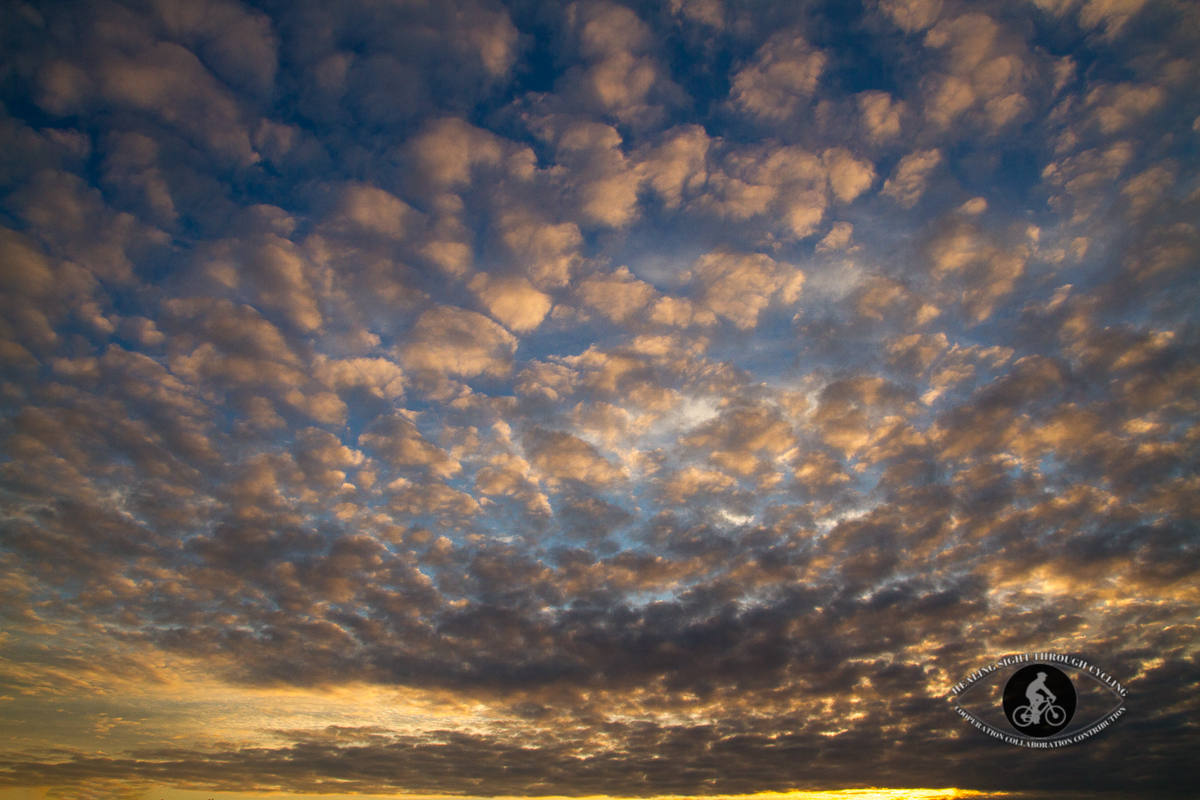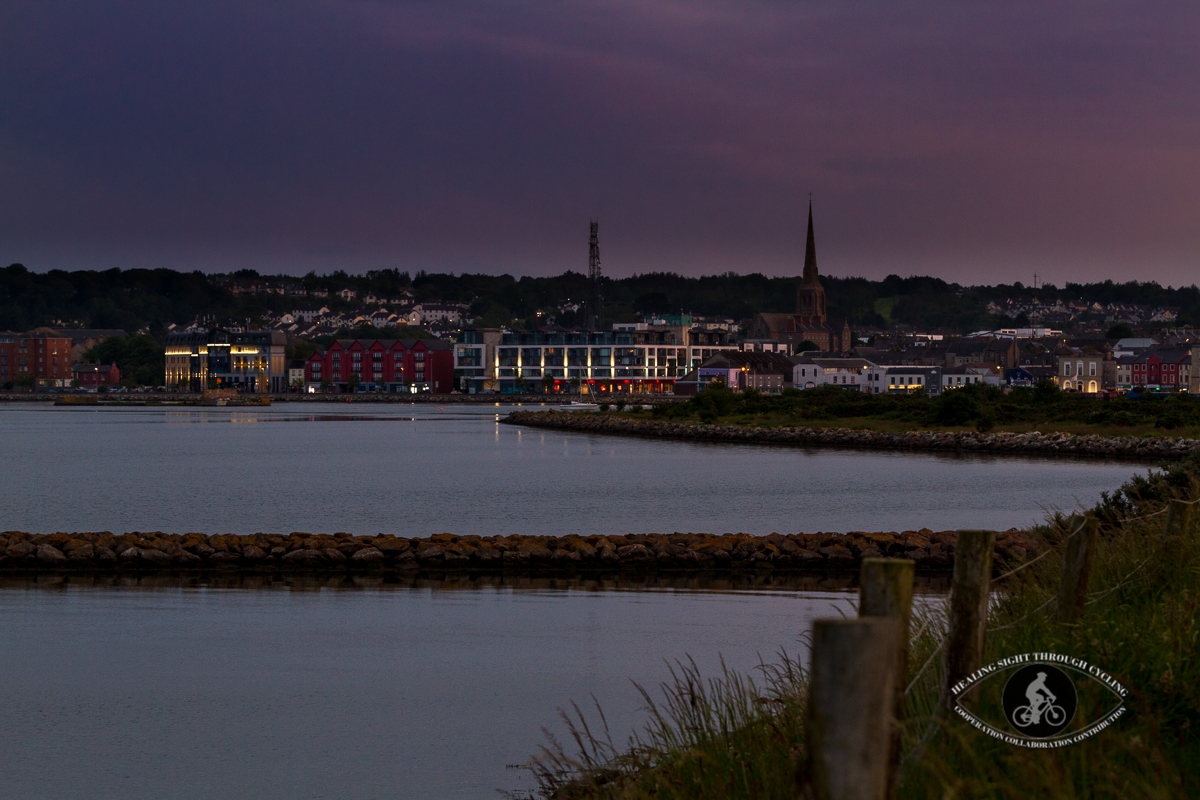 Please follow and like us: