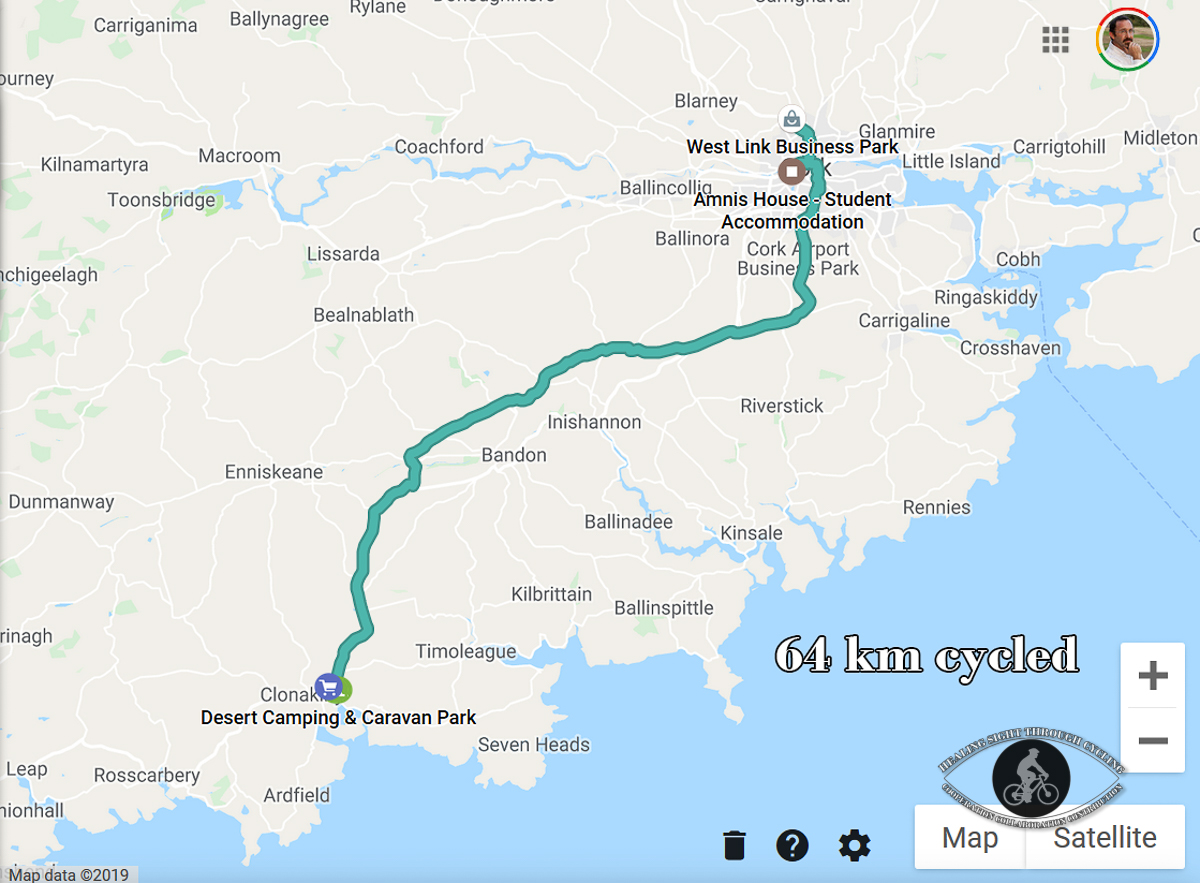 Monday July 1st '19. 12th day in the saddle
I left Cork after being there for two days, relieved to be back on the road, and at the same time feeling like iI hadn't explored anywhere near enough. Vowing to come back at some time later on in life, I mentally added it to my bucket list. Unfortunately, being on a bicycle, kind of makes carrying a bucket around with me difficult.
As I started cycling, I found that one of the gears that I had been using a lot on the previous days travels, seemed to be skipping or jumping. Being that I had just gotten the bike, I called the company I had bought it from and they said it sounded like it needed to be adjusted a little, as it's normal to have to do some minor tightening and adjusting as the bike gets worked in. They recommended going to a bicycle store in the area and have them check it out for me. Even though it made sense, in my gut though, I didn't think that was the issue. I was sure that I had damaged one of the teeth on the gears while shifting hard cycling uphill. I went over to a bicycle store called McCarthy Cycles and spoke to a gentleman by the name of Luis, a great mechanic and fine gentleman from Portugal. He had a look at the bike and tried to adjust the gears, but alas, that didn't work. After a careful inspection (which I couldn't have done because I cannot see fine details) he found it was just as I had expected. I had damaged one of the teeth on the 7th gear on the rear cassette. He tried to straighten it and file it down, but that didn't help, so the only other option was to change the entire rear gear cassette. While inspecting it, he also found that the rear brake pads were touching the disk and it was slowing the wheel down. So, he expertly pulled off the rear wheel, replaced the cassette in no time flat, and re-installed it, all while I waited. He made sure the brake was working correctly and replaced the seat, because I was tired of being a pain in the rear. Umm, sorry. I meant having a pain in the rear.
While waiting outside, a lady in her mid fifties who had just dropped her bike off for a tyre repair, comes over to me and starts asking questions about my bicycle set-up. So of course, I explain what I'm doing and why I'm cycling. She was fascinated and told me how her and her husband go cycling for a weeks on their holidays each year. And then she goes back to her car, and comes back with a 20 Euro note. Wishing me the best of luck, and not giving me her name to add into the blog, off she drives. Such sweet people.
When I went in to pay, Luis is behind the counter with the owner of the store (who I regretfully forgot to ask what his name was) and gives me the total. I was sure he made a mistake, because it was far too little for all that he done, never mind the parts that he had supplied.
But he said that the owner wanted to help me out on my trip and this was their way of helping. Guys, You Are Great!!!! Thank you so much!! SO, if anyone is in Cork and needs help with their bicycles, please make sure to McCarthy Cycles.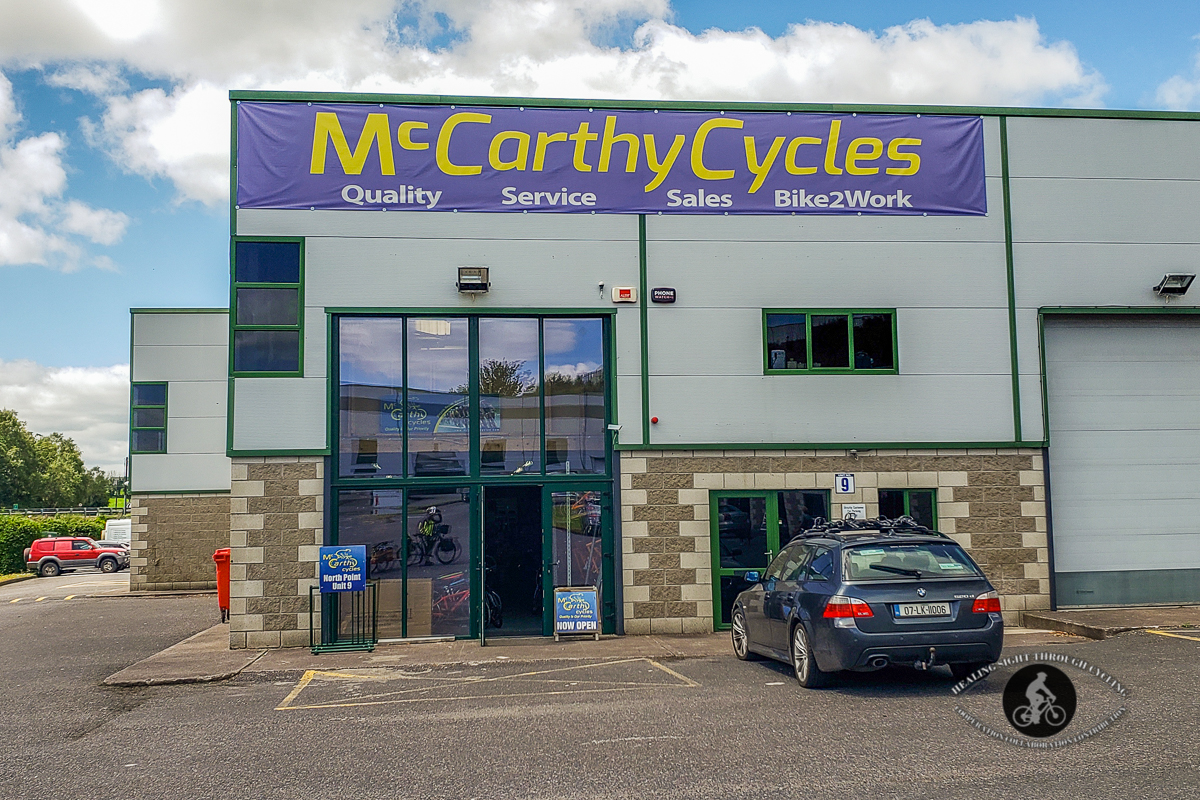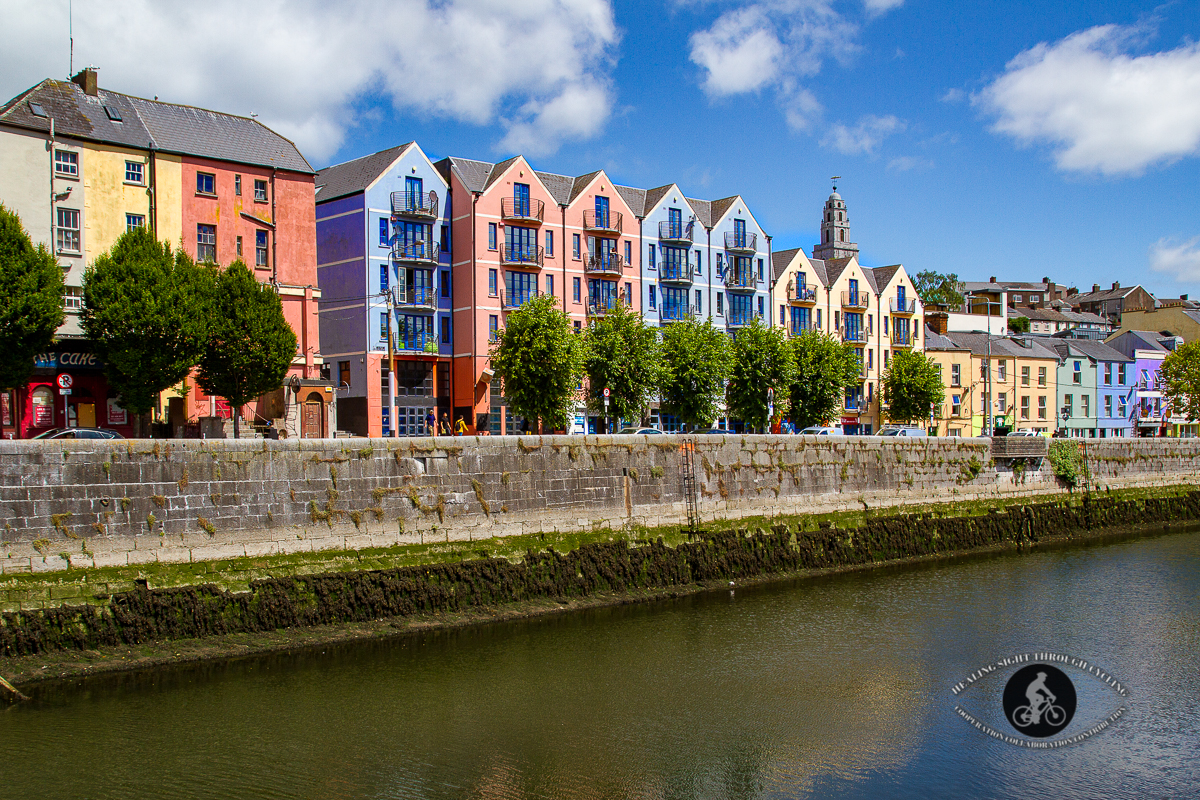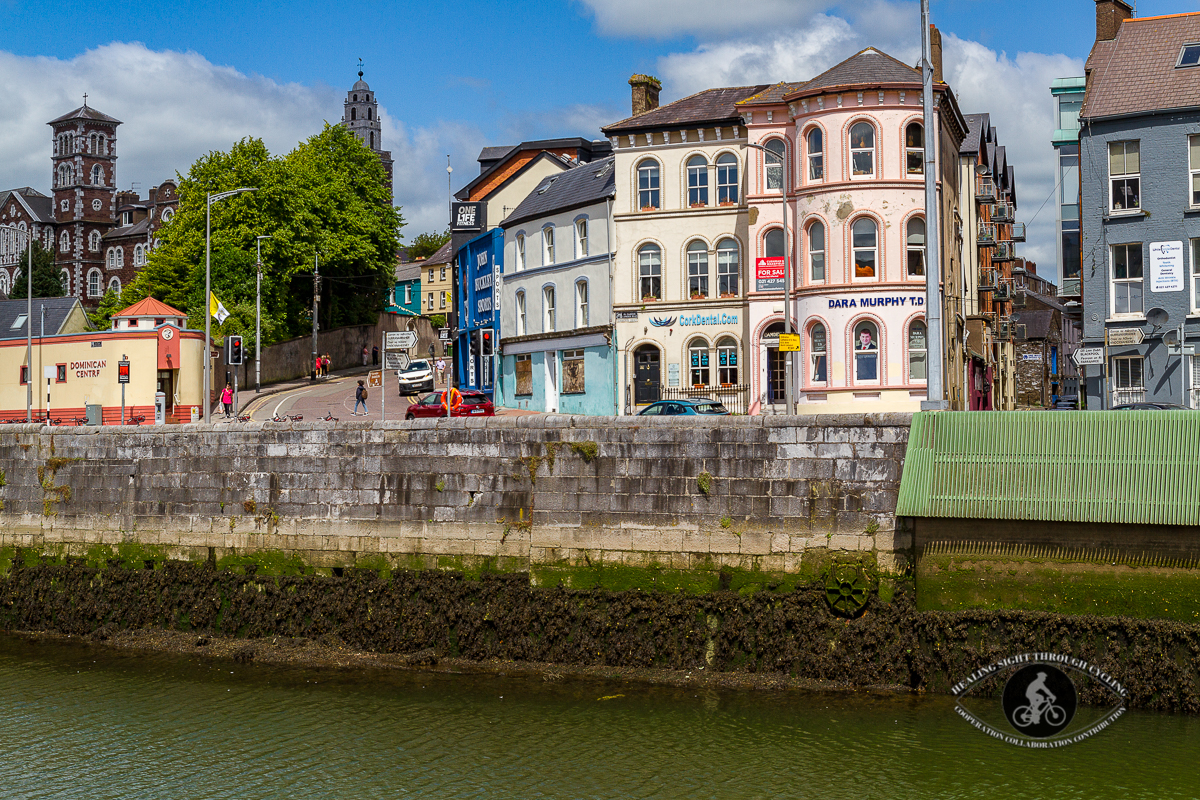 At one point, about a quarter way into my days journeying, I got quite confused. I saw a sign that said Halfway. But I was only a quarter way, and how did the sign know who I was and where I was going? I then realized that I was approaching a town called Halfway. If I had thought of it early enough, I could have taken a photo of the sign and then any time someone wanted to know where I was, I could tell them "I'm halfway". And have proof :-).
About 55 kilometres in to my journey, I was running out of battery power, so I stopped off at a dairy farm to ask if I could plug my battery in for awhile. The young man who was working there, Stephen, was very kind and let me plug my battery in for about 40 minutes. That gave me the power I needed to get on to my destination, Desert Camping and Caravan Park. It was a real relief to get there, set up my tent, and get ready for the evening.
I headed out of Cork, and found out that the only way out was up. And up. And more up. I cycled past the airport on an uphill that I thought would never end. It finally did, but I soon found out, that that was the shorter of the numerous hills I would be traversing today. Each time I got to the top of the rise, it was a moment of delicious victory. Until I saw the next hill. Then the slog started all over again. The views though were worth every drop of sweat.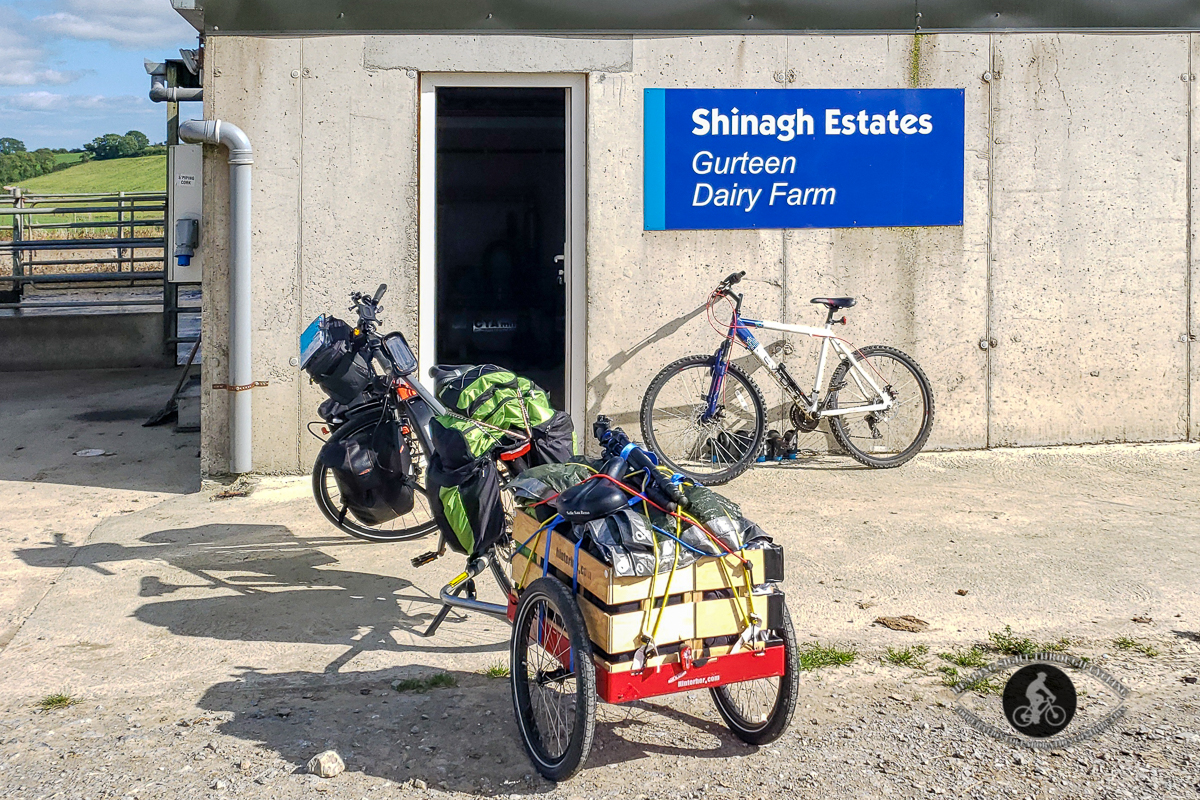 Please follow and like us: