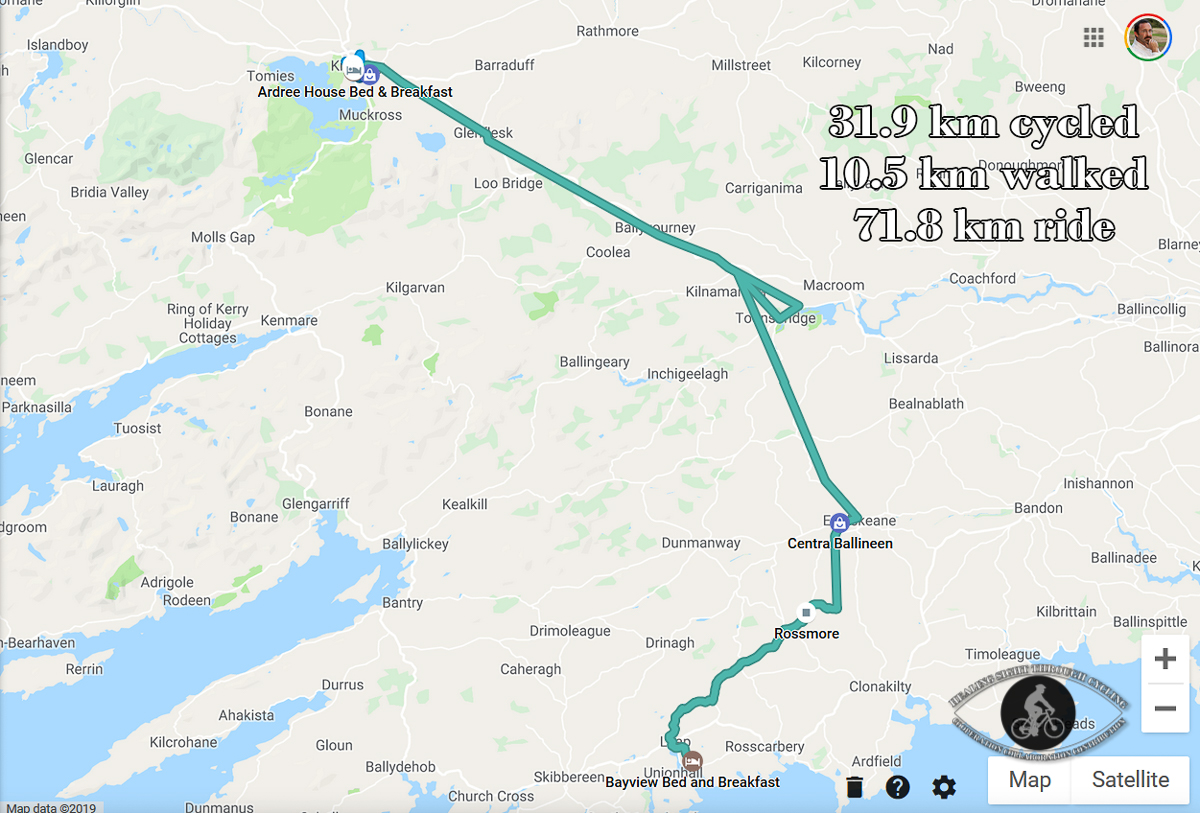 Thursday July 4rd '19. 15th day in the saddle.
WISHING ALL MY FAMILY, FRIENDS, CLIENTS AND SPONSORS A HAPPY AND MEANINGFUL JULY 4TH!!
I found out last night that July 4th is celebrated in a big way in Killarney. Being a proud American, I knew that I had to figure out a way to attend.
After looking at the route I would I have to travel, and realizing that there was no way to make it from Glandore to Killarney by bicycle fast enough, I asked my hosts if they knew the bus schedule to Killarney.
After a few minutes of discussions, their son-in-law Geoff told me that he had a van going from +- 30 kilometres from Glandore, directly to Killarney, and if I could get to the van's location in the morning, I was welcome to catch a ride with all of my gear. I was blown away by his offer, and jumped at the opportunity.
I woke up bright and early the next morning, and gave myself a 2 hour window to do the 1 1/2 hour cycle up to the meetup point, making sure to arrive there by 11:00am.
I loaded up my bicycle and trailer, and headed out with fond memories of the beauty of Glandore.
The first hill I hit, hit me back very hard! It was literally like trying to climb a wall. There was no way for me to pedal up, even in the easiest gear, and I dismounted to push the bike. The slope was so steep, that I literally had to use all my strength to manhandle the bicycle, trailer and gear a few feet before having to stop. I looked on Google Maps to see if there were any less lethal walls that I could climb over, but the only way would have taken +- 1 hour extra to get there. Of course, I didn't have the extra hour, so I knew I had no choice but to continue on the torturous path in front of me. It took me about 25 minutes to push the bike and gear up the 600 metre slope, and then I only had to cycle on a medium incline the rest of the way. To say I was finished, would be an understatement.
As I crested one of the hills, I was passing a cemetery and the thought that I was passing through the "dead centre" of town popped into my head. Not even 5 seconds later, I heard a loud snap, and suddenly had no pressure on my pedals and no forward momentum. My chain had snapped. I was only 10 minutes away from my destination.
I guess a ghost heard the thoughts rattling through my head, and wasn't too happy with me. Plus, I realized the bike was no match for the hills.
Luckily, I had a chain repair tool with me, and after calling to inform Geoff that I was running a little late, I repaired the chain by removing 3 broken links and got back on the road. Geoff told me not to worry, there was plenty of time, as the driver Shane, was only leaving around 12:15 or so.
Why is it that the most beautiful and scenic sights that I want to photograph, are usually when I'm rushing, and don't have time to stop? Just a thought, not expecting an answer. Although, if you have one, please send it my way :-).
I got to the van's location at 11:35, only 35 minutes later than I anticipated, and had a chance to rest while Shane was finishing up, getting ready to leave.
After loading my bike, gear and trailer into the van, we headed out around 12:20pm. I marveled at the beauty of Ireland all the way to Killarney.
Once we arrived in Killarney, Shane's stop was less than 200 yards from where I was staying, so I got to move all my gear into the B&B, and get in to town to photograph the festivities just after they started.
I walked the streets of Killarney, photographing everything I could, and realized how sore my right calf was. It obviously hadn't healed yet in the day off that I gave it, so I stopped off at place that does sports massage, and they were able to squeeze me in (pun intended 🙂 ) for a half hour. Just before I went in, I met a really nice couple from New York who had just been in for treatment, and after hearing about my campaign, they paid for the session. Thank you so much Gary and Vera, I really appreciate it!!
Feeling a little better after the session, I got back on the streets, and continued capturing the event.
This year's festivities included fun for young and old, with food, parades, choirs, dancing, and street parties with brass bands, Disney Characters and floats throughout the afternoon.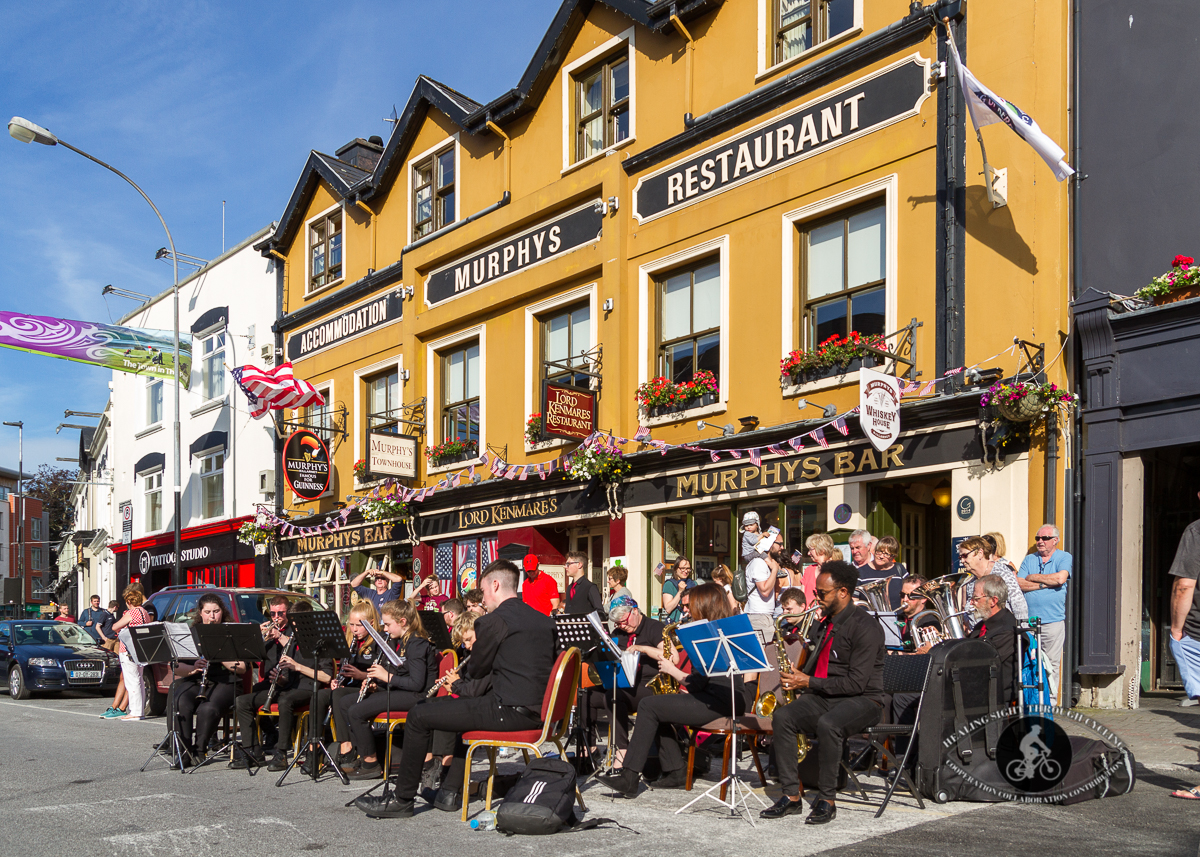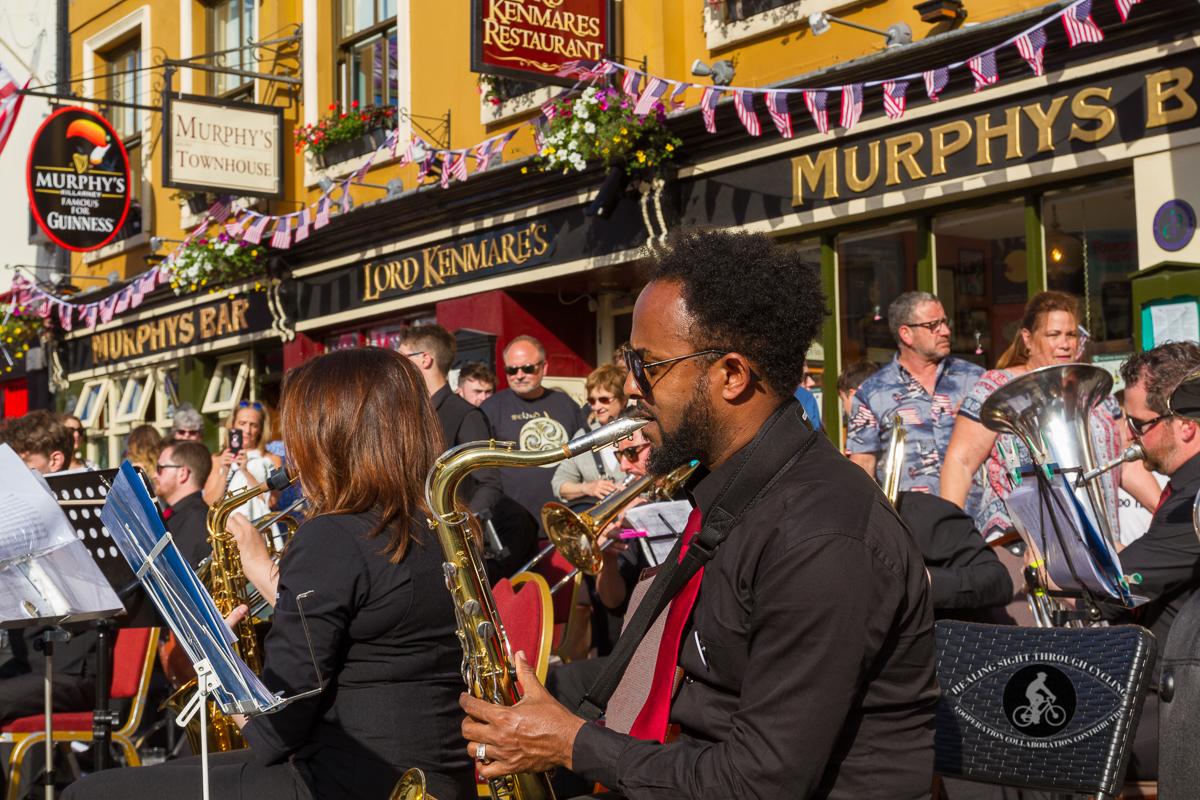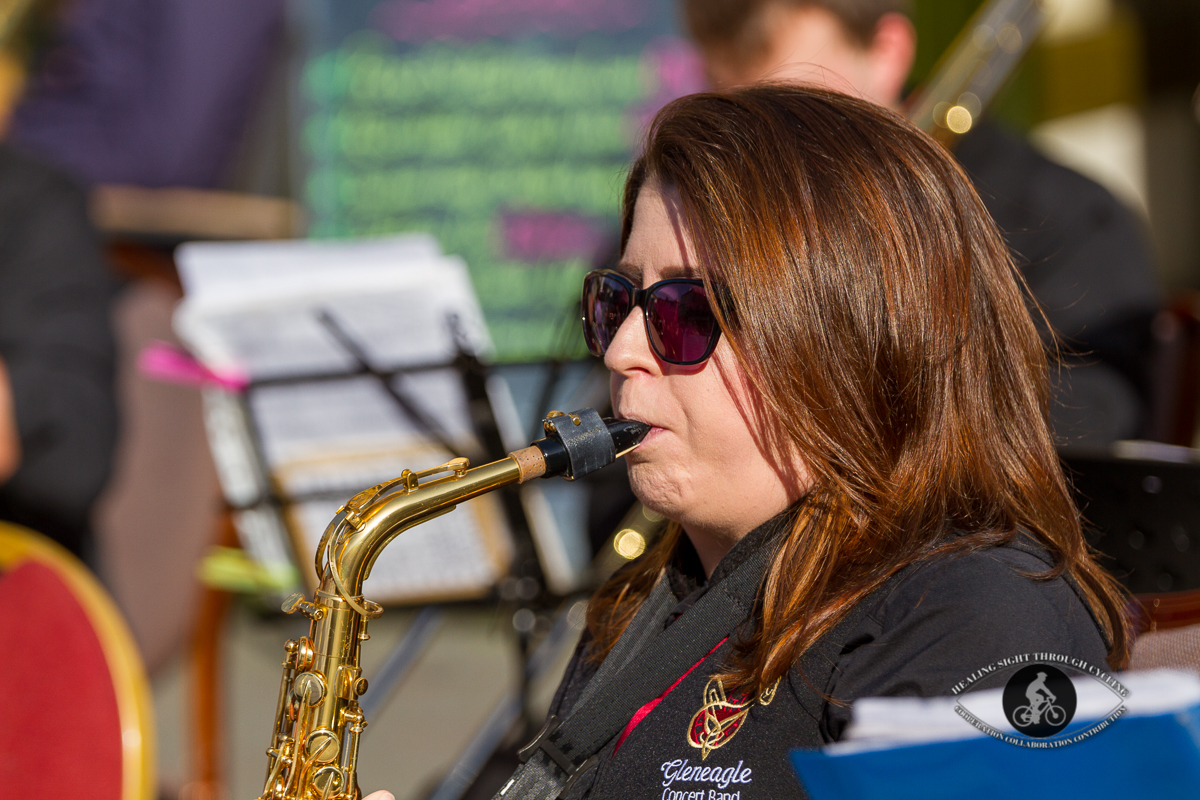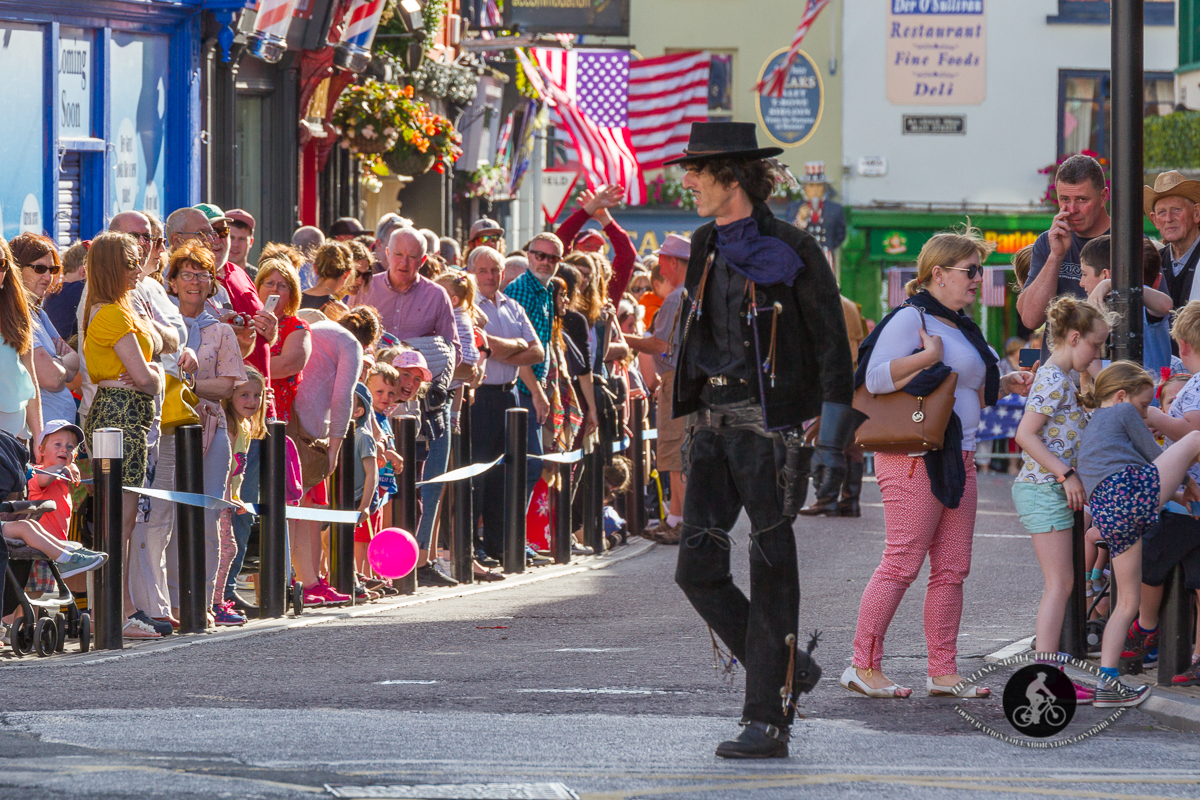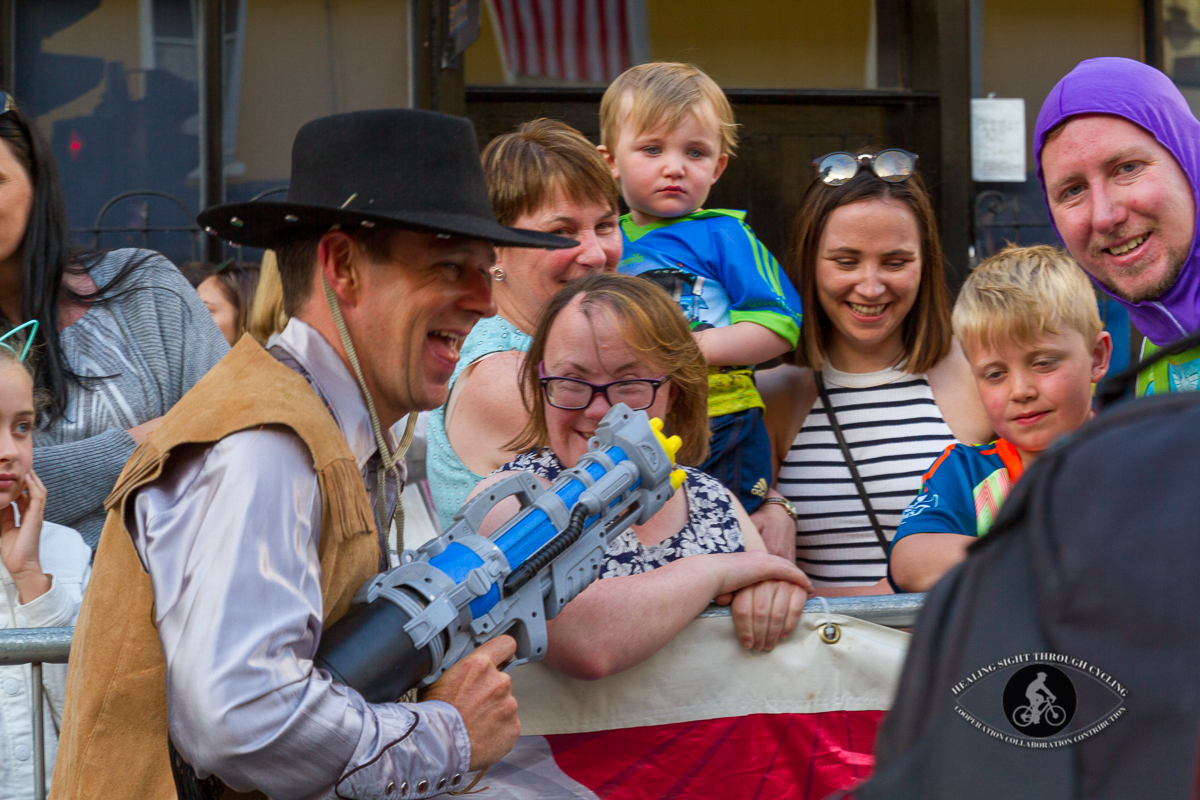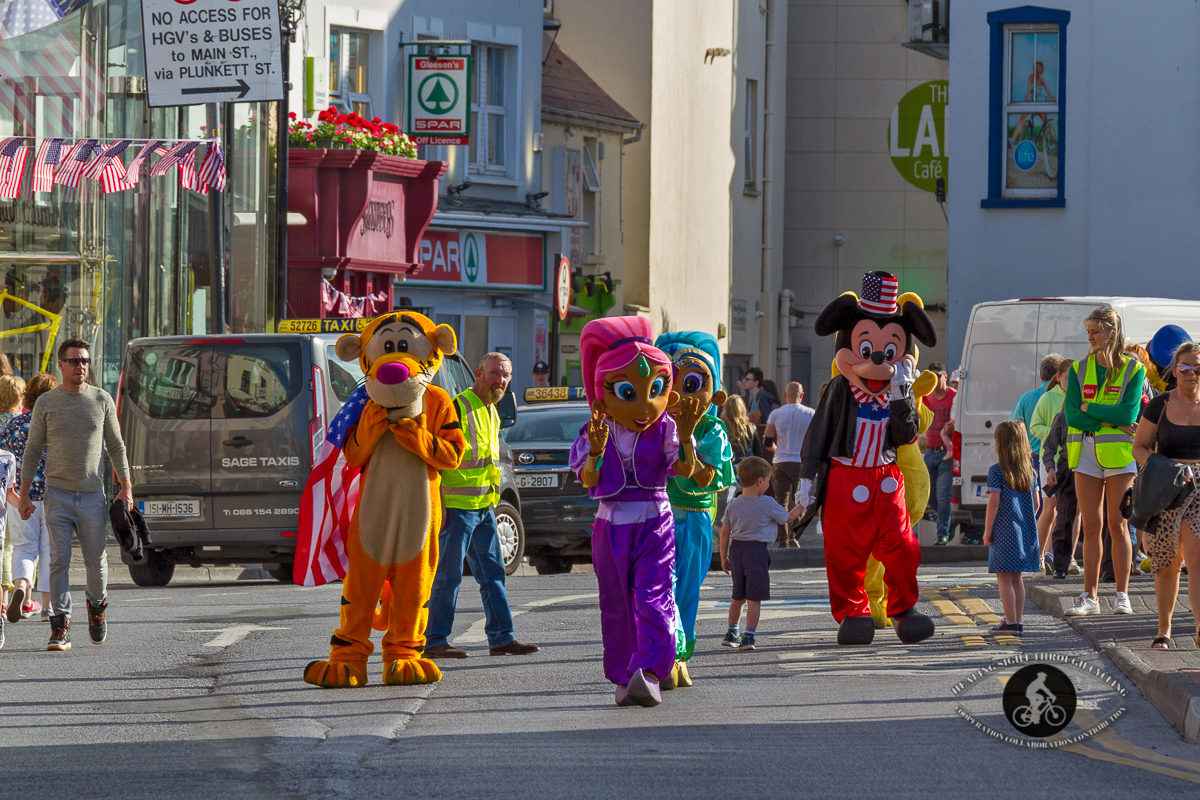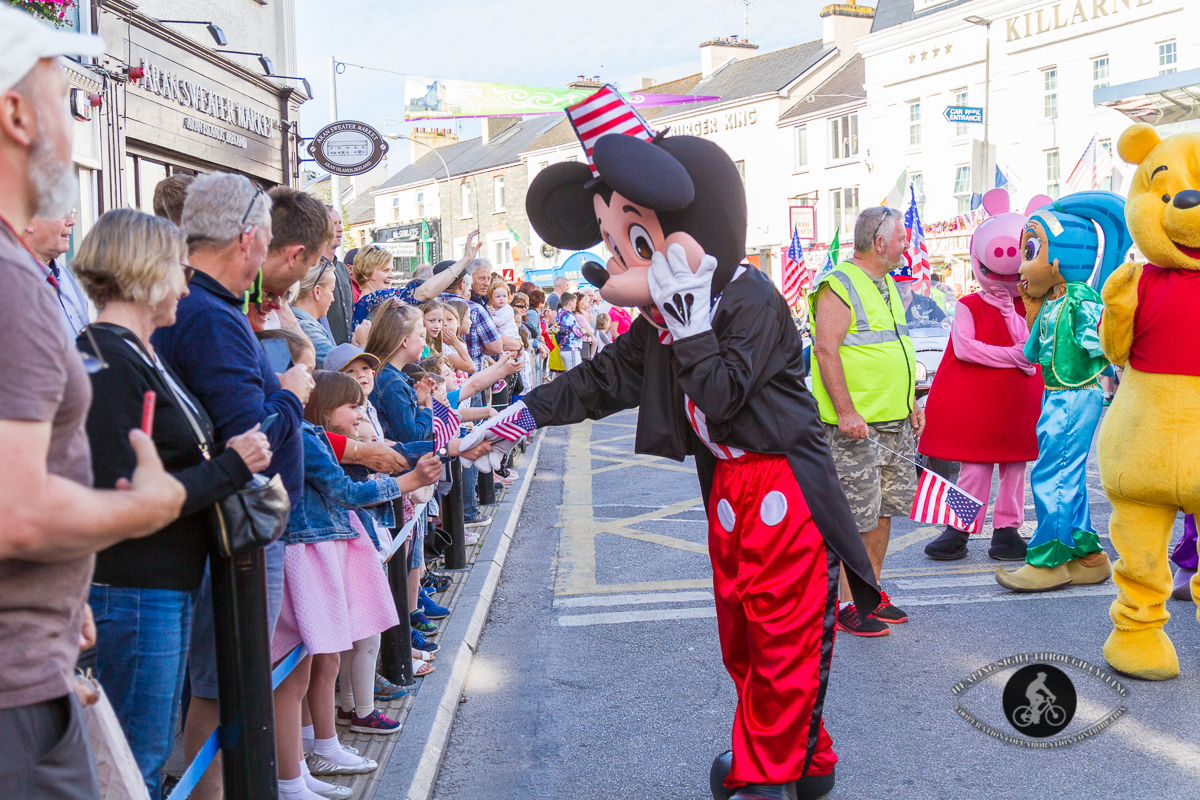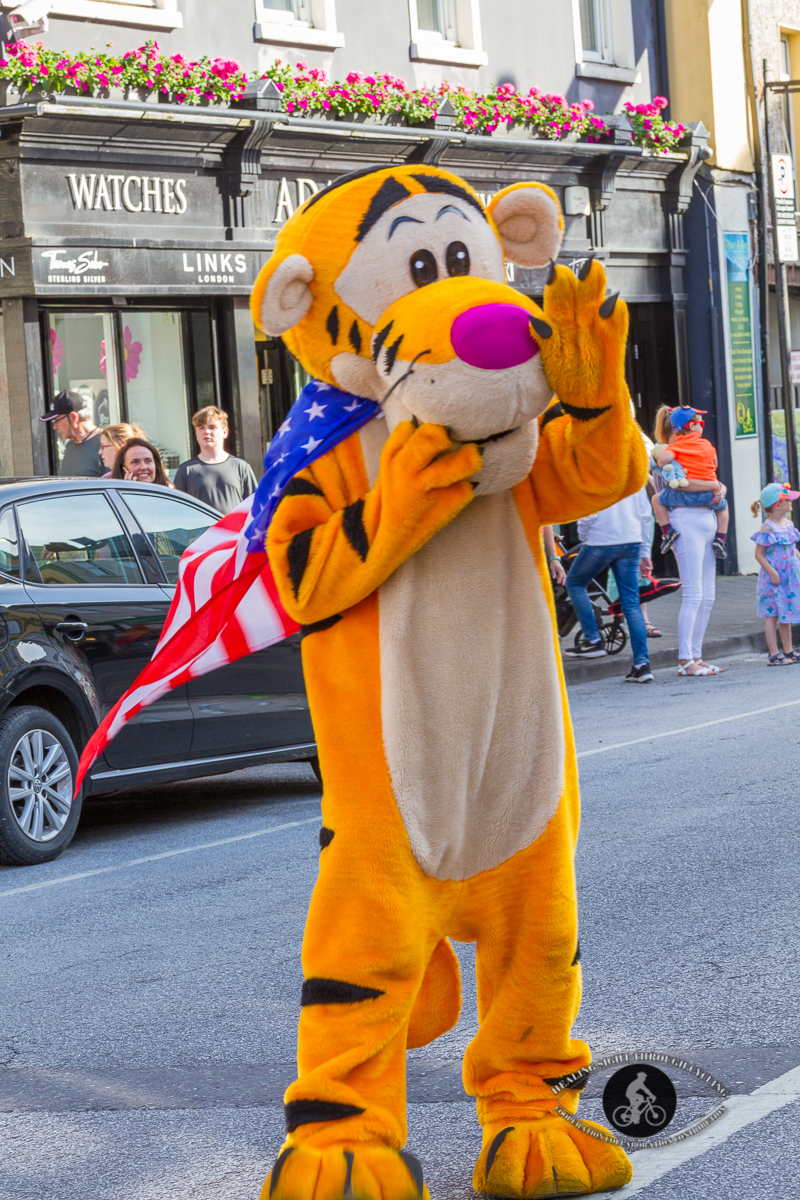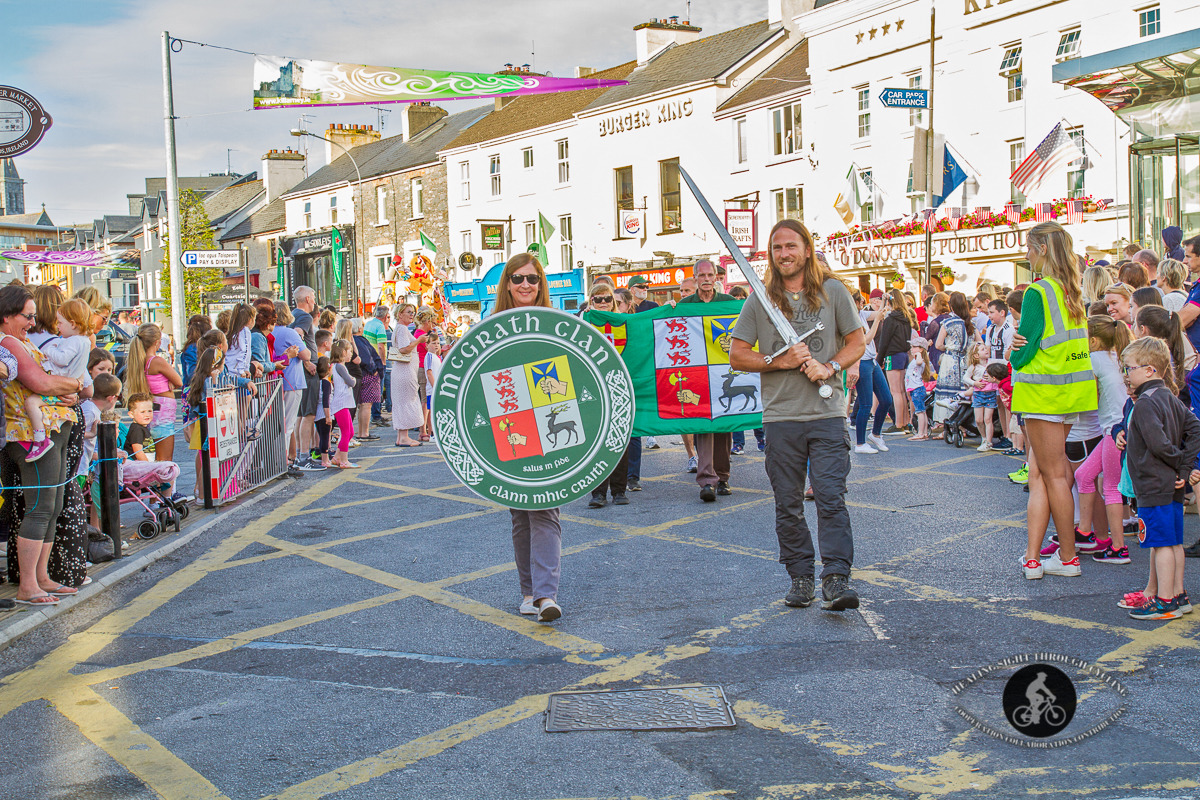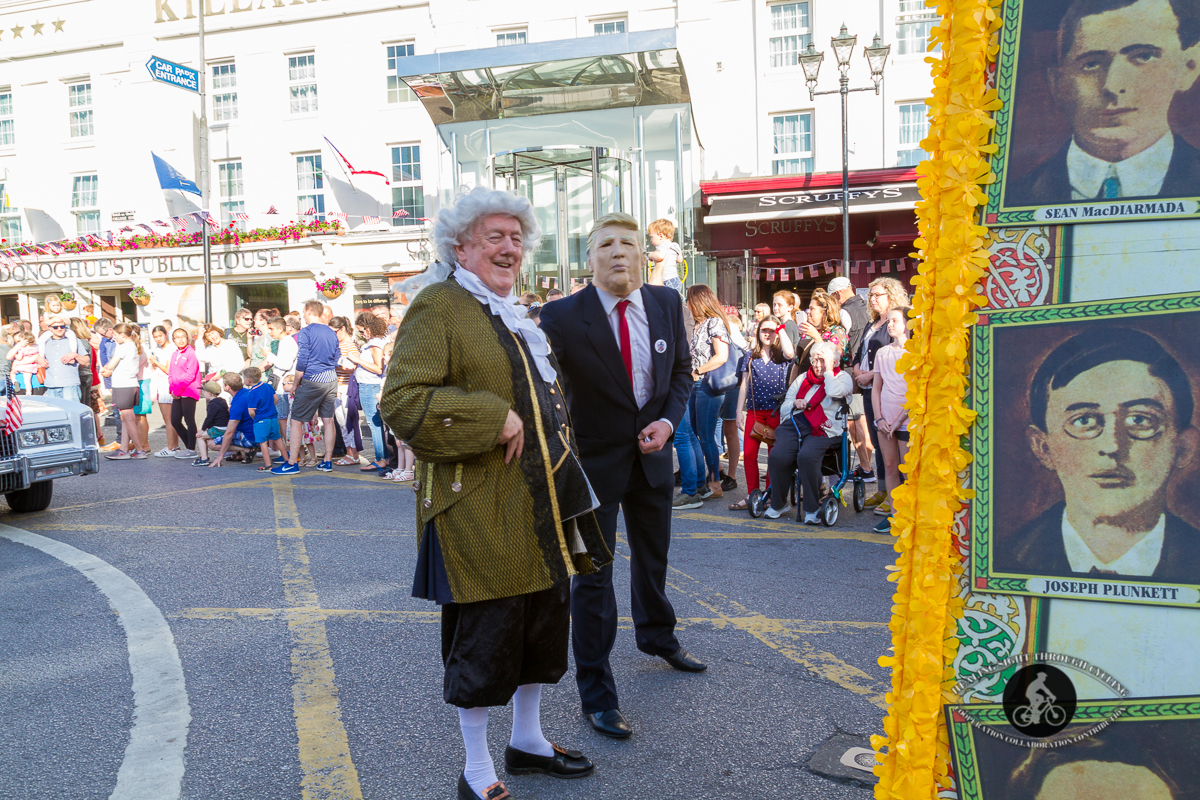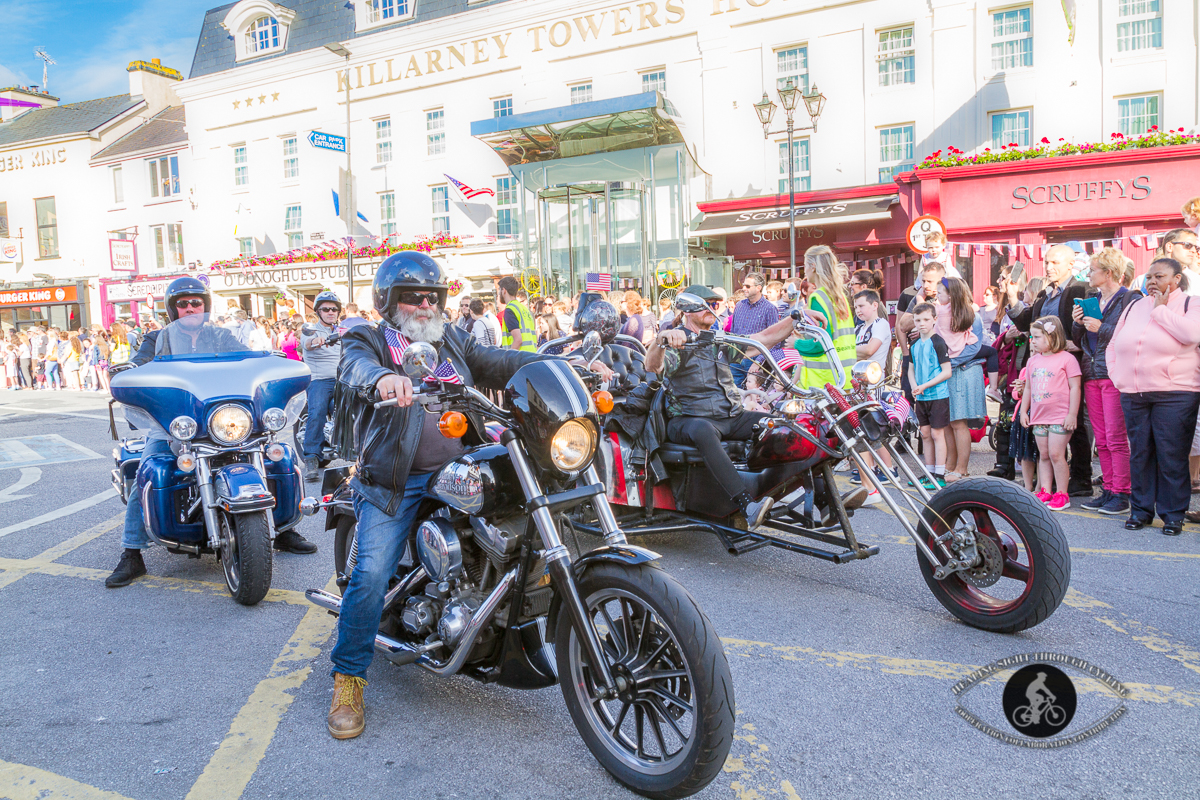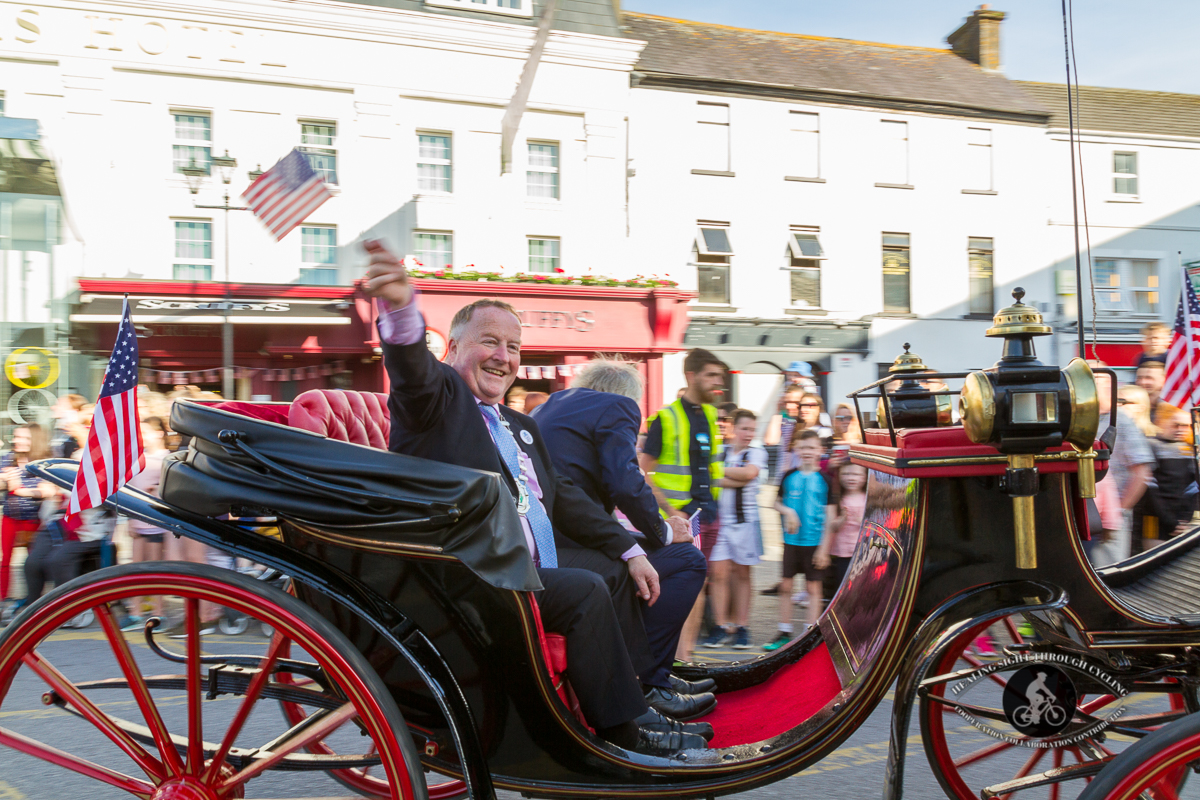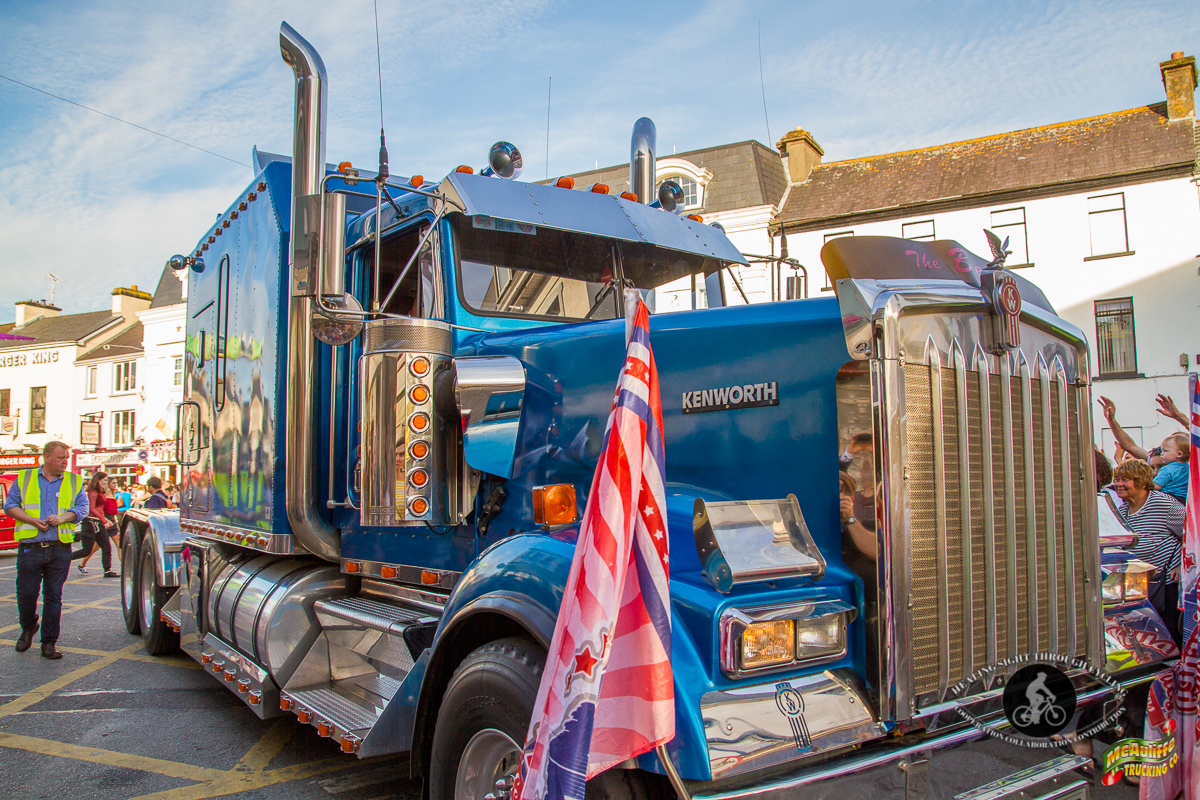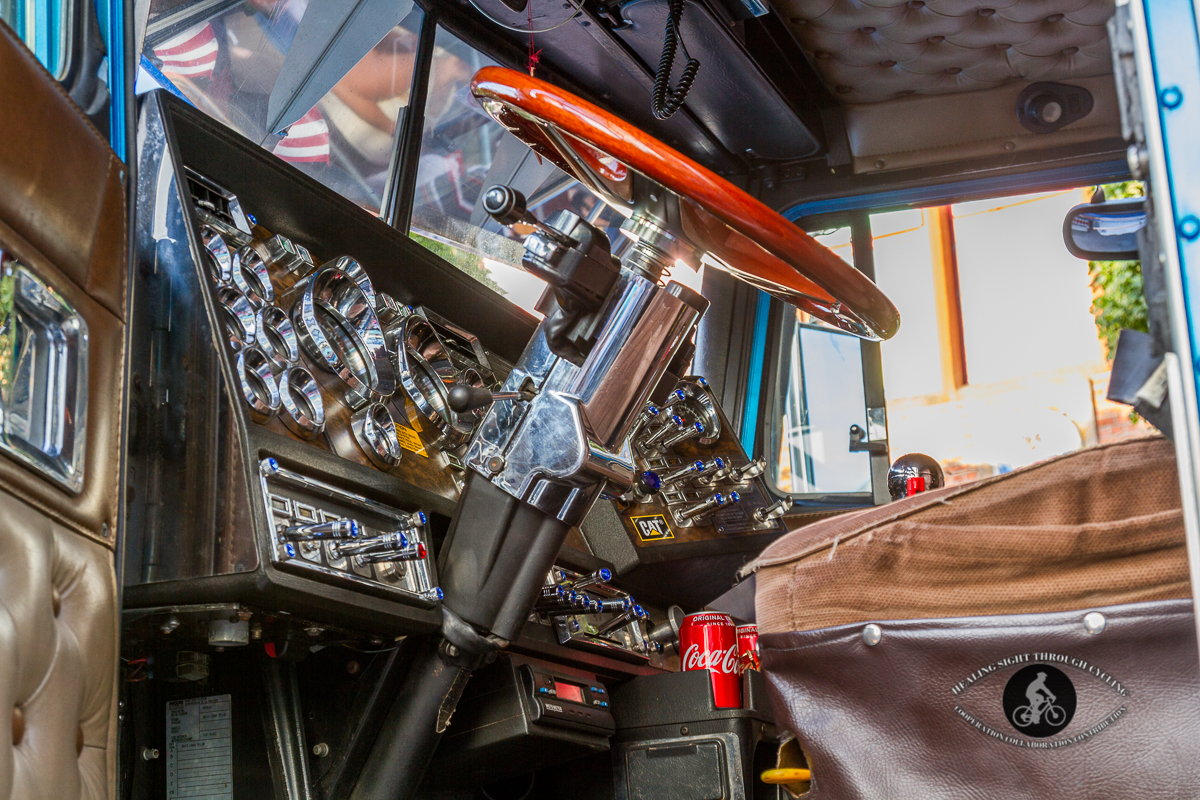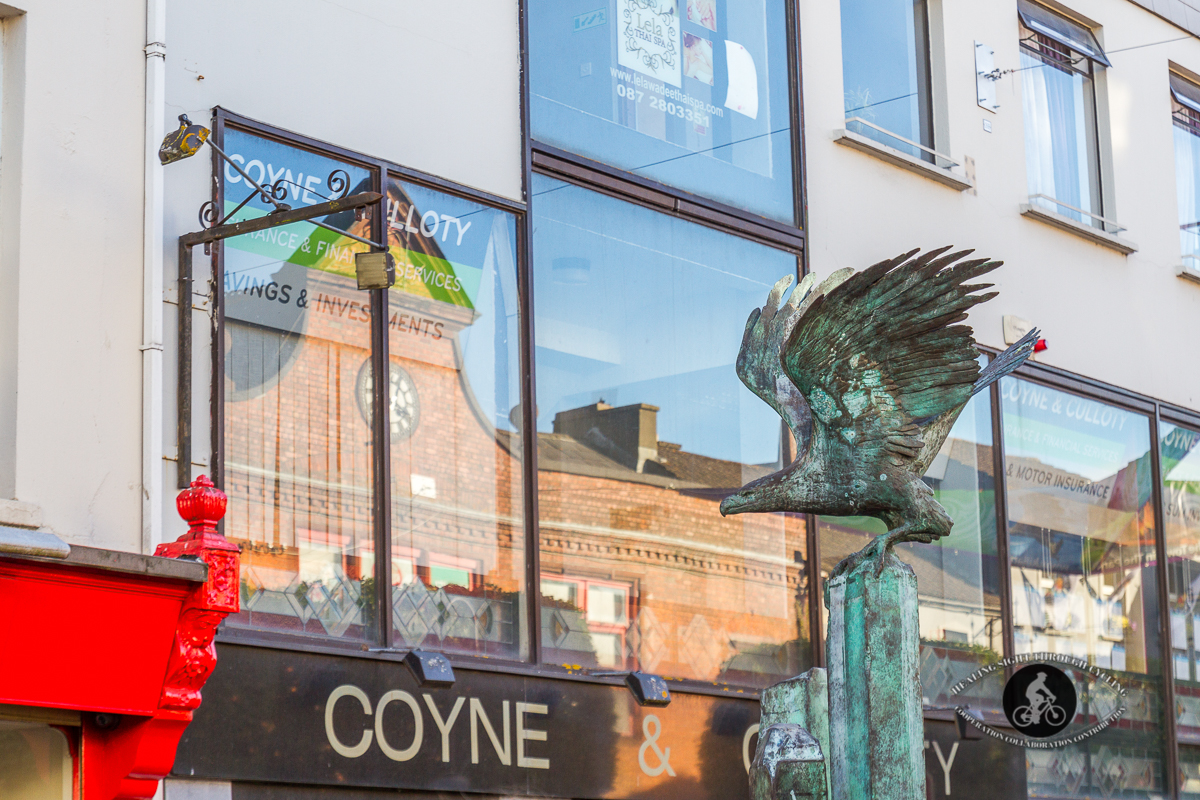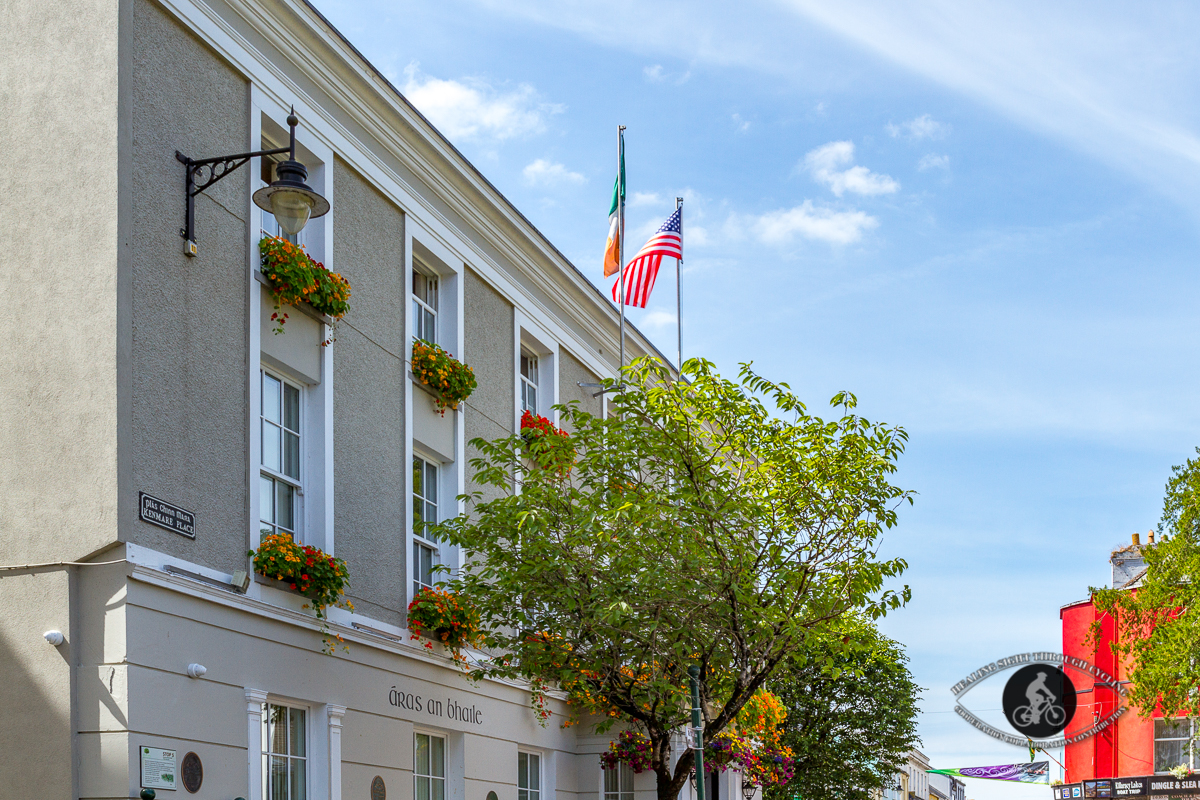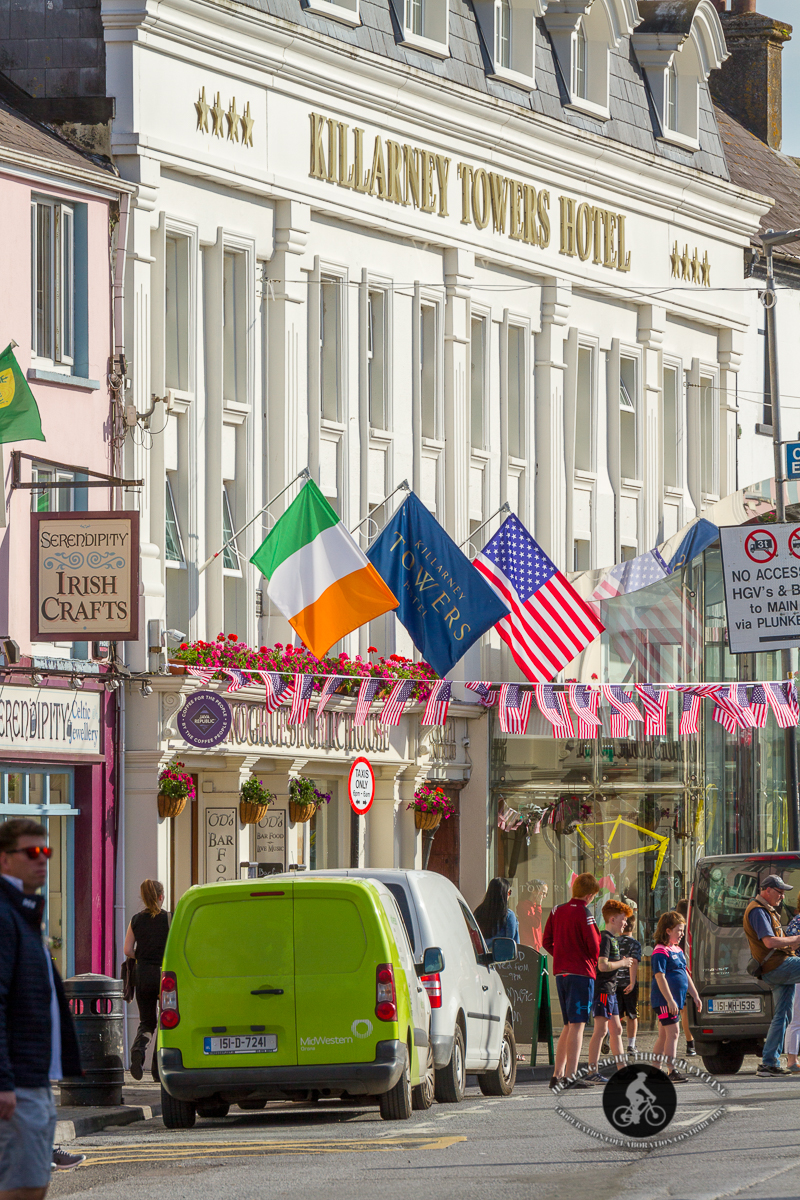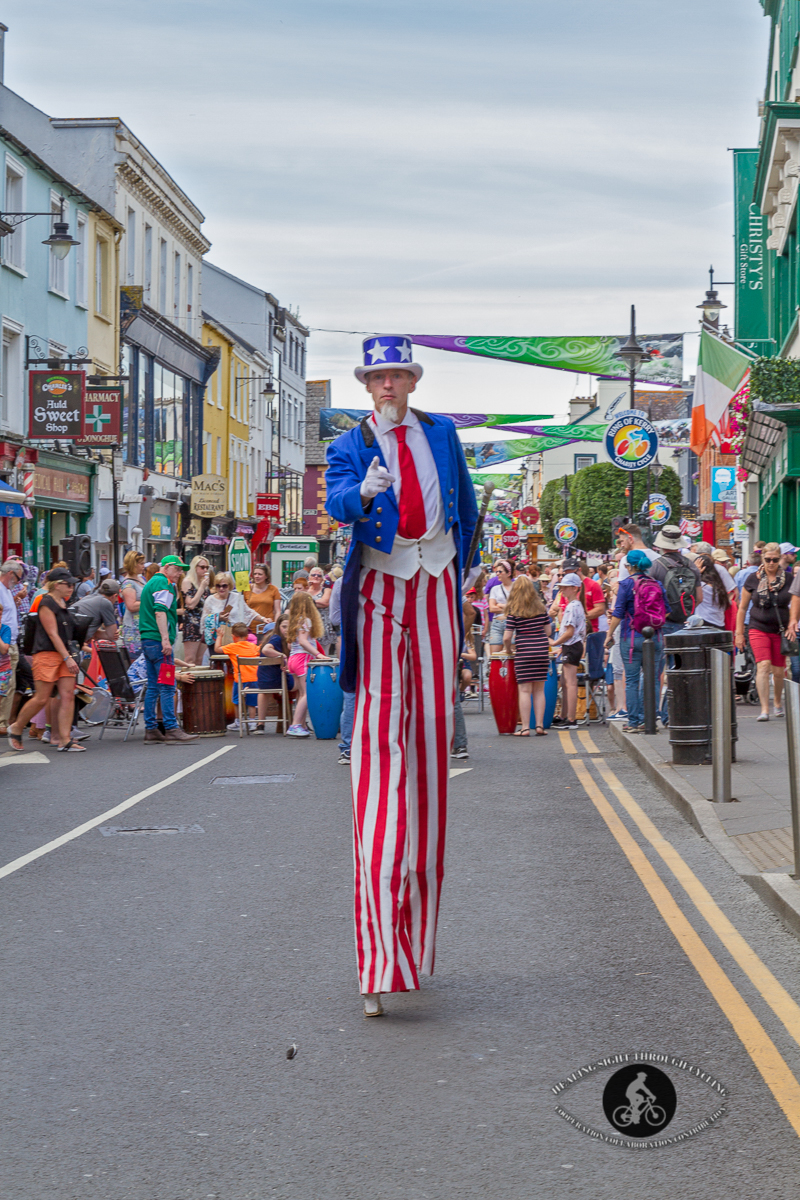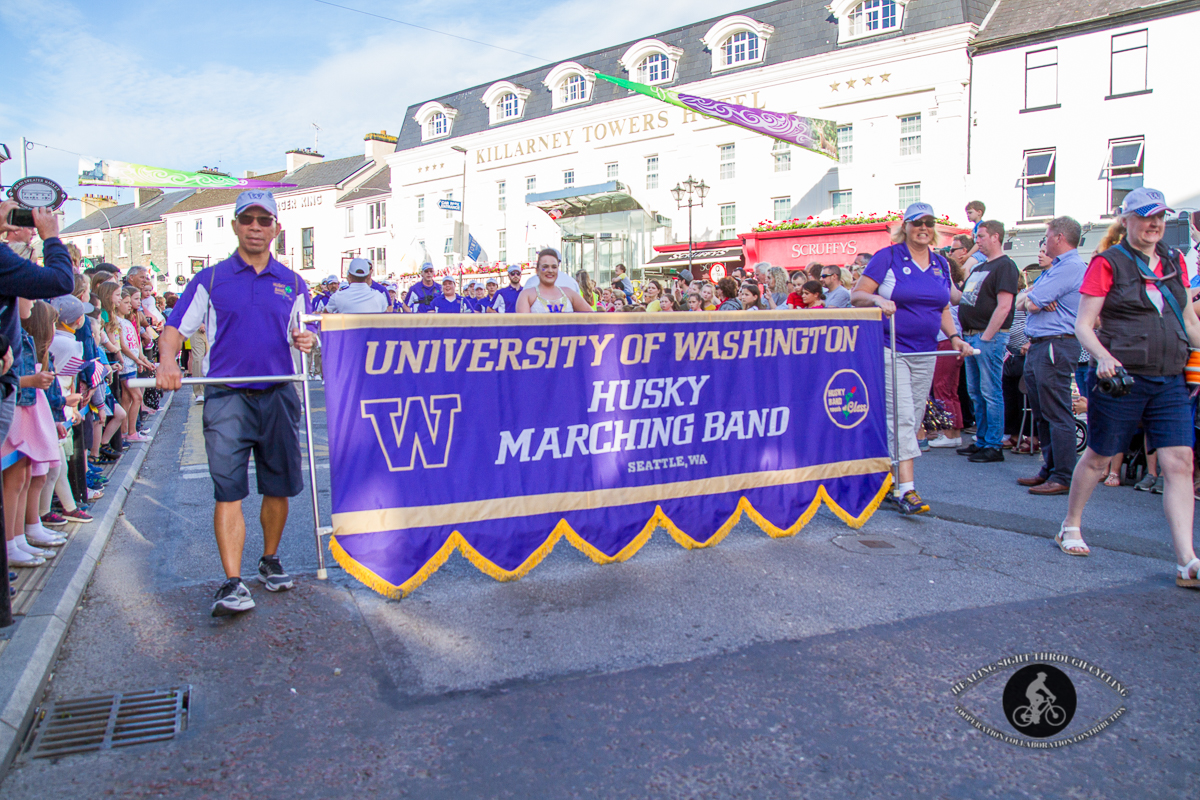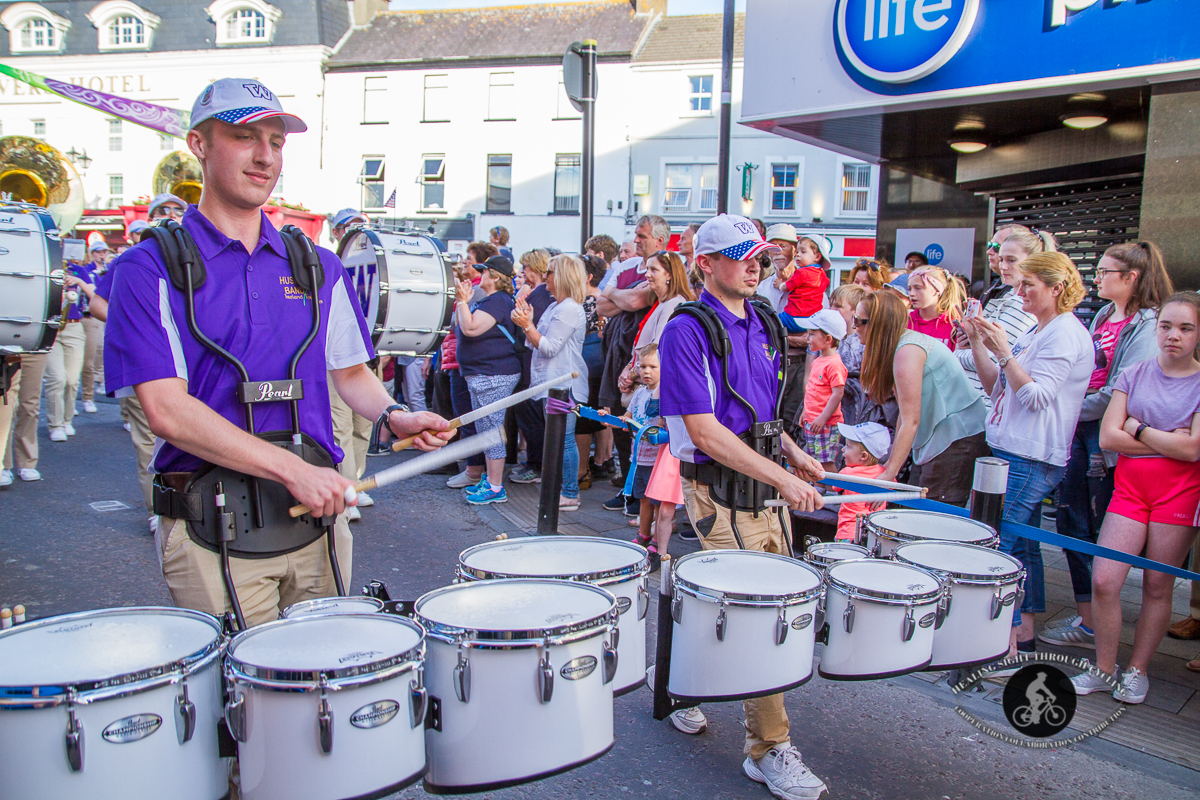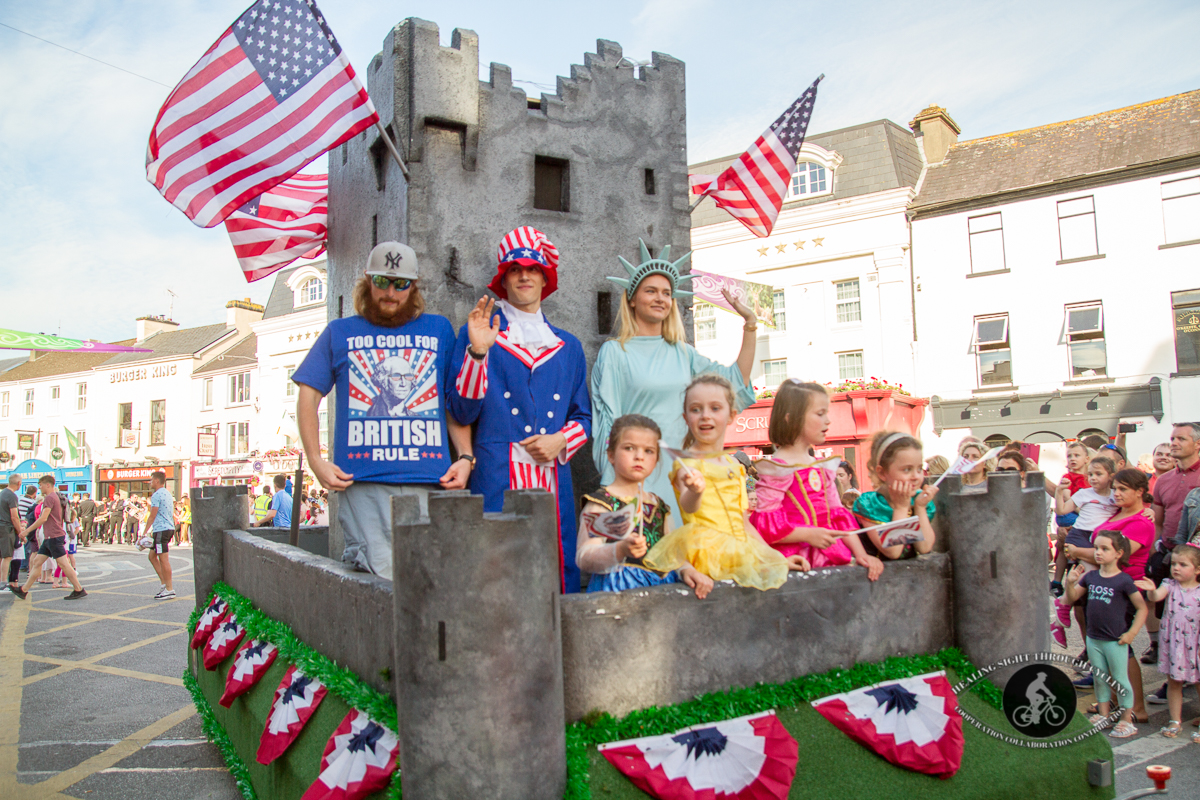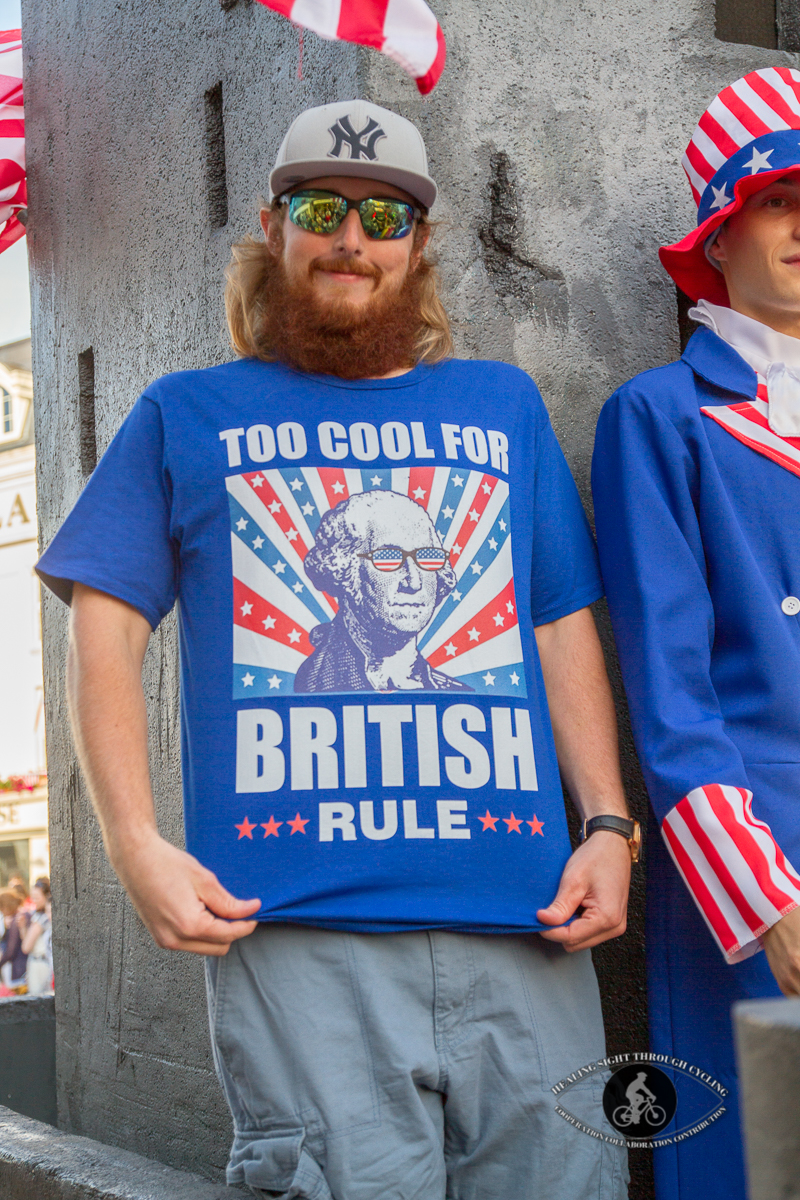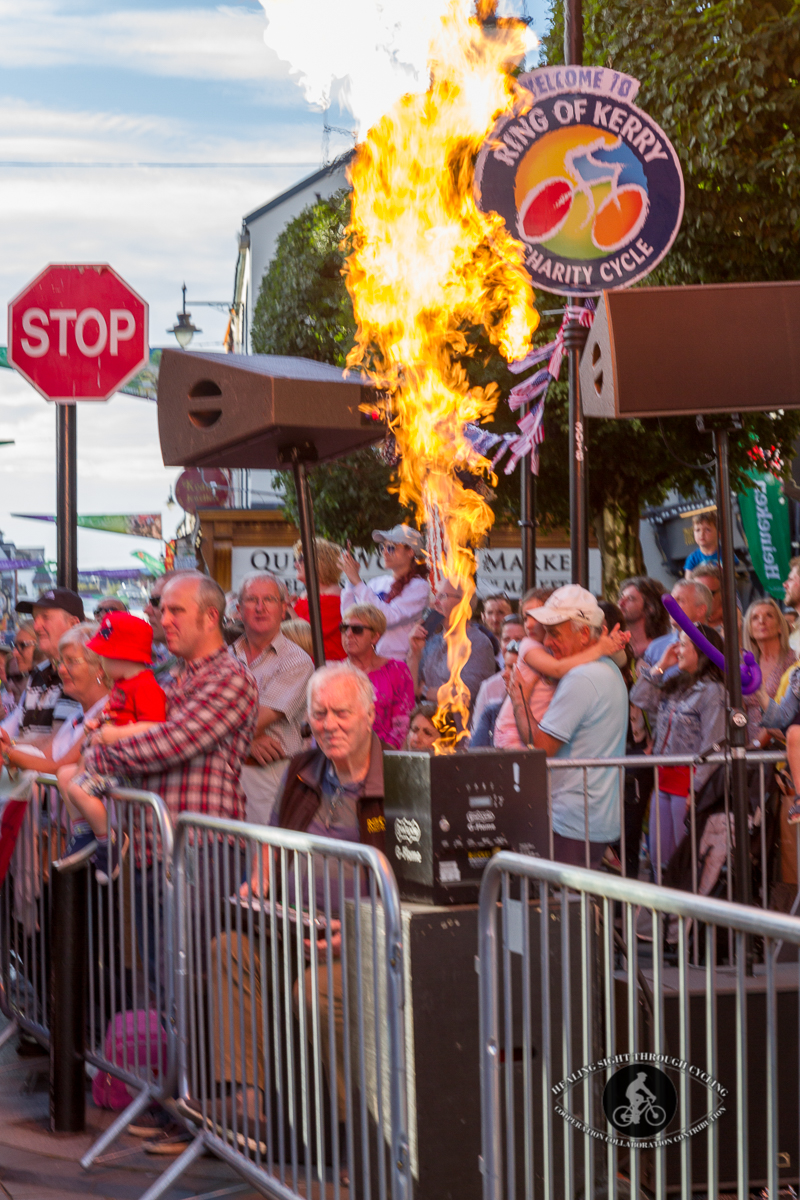 After the parade, I headed out to Killarney House and Gardens where they were going to be having an outdoor screening of Grease, and then the finale for the night, the Fireworks display. I photographed the pyrotechnics company setting up the fireworks, the glorious sunset, the people watching the Grease, and then found a spot I wanted to photograph the fireworks from. I set up and waited in the cold, until the light show started at 11:15pm.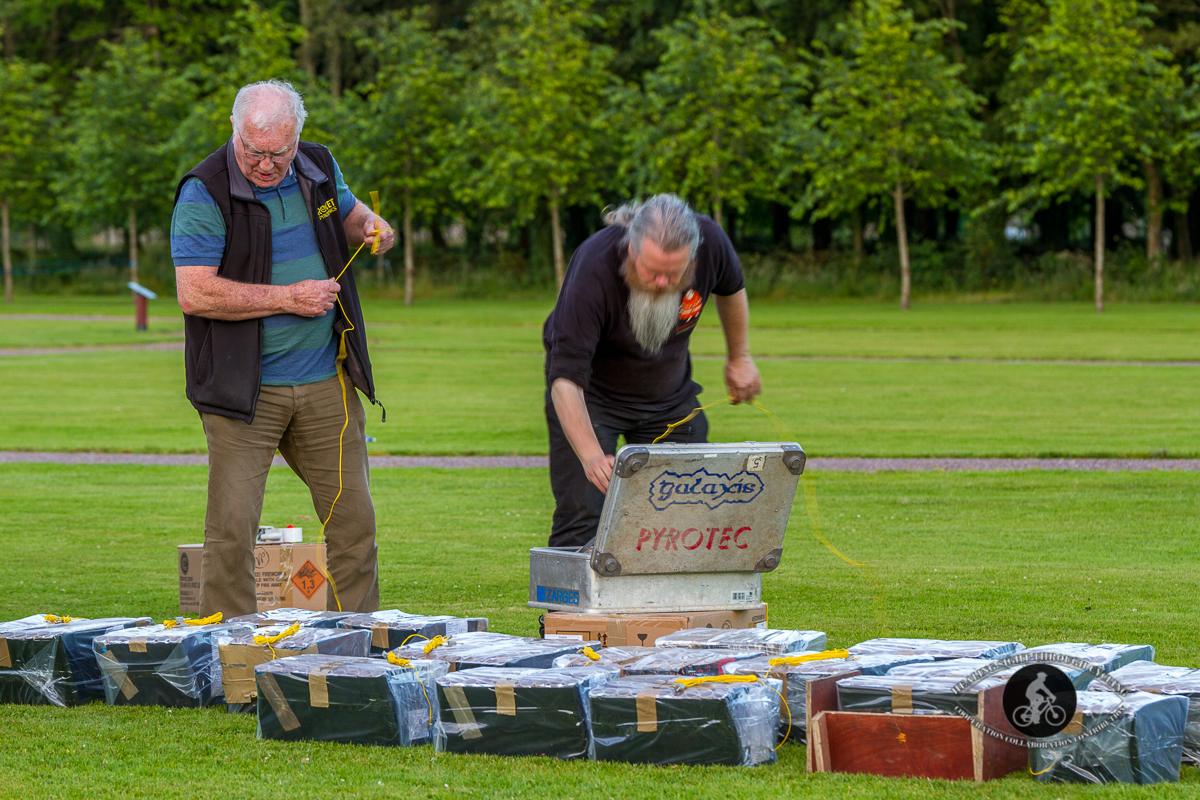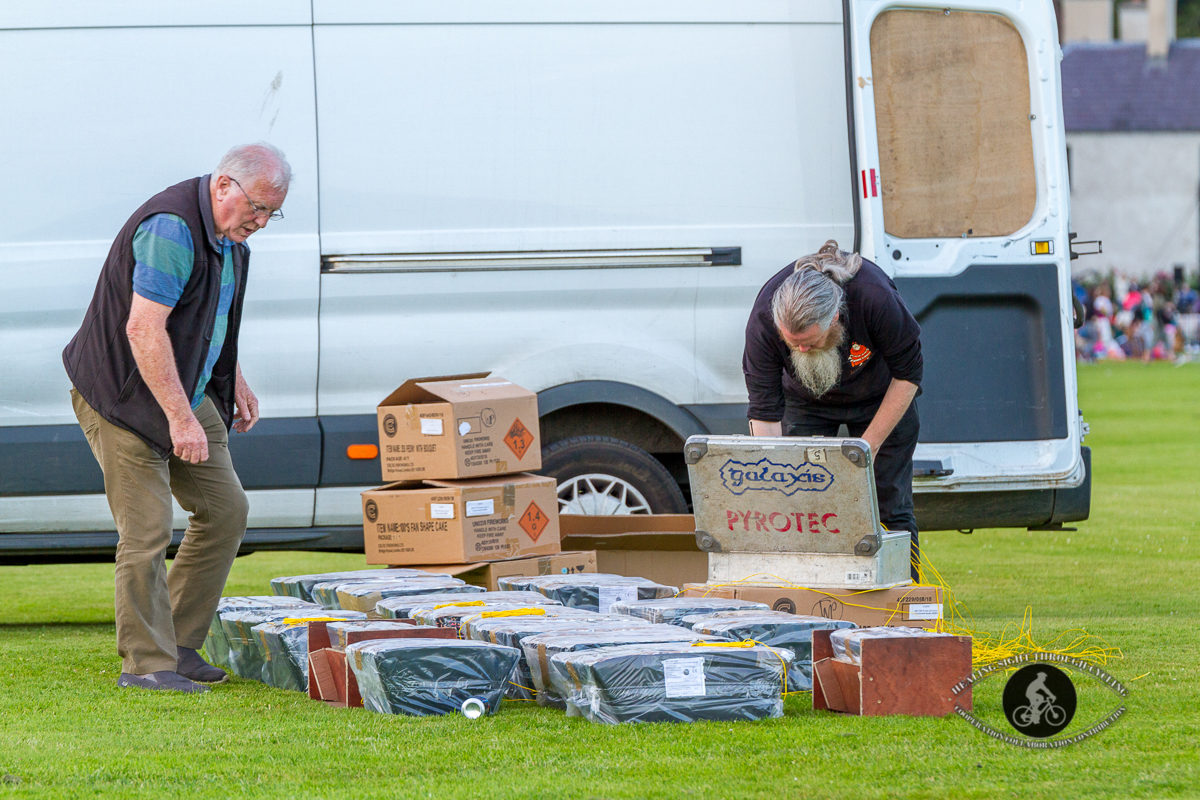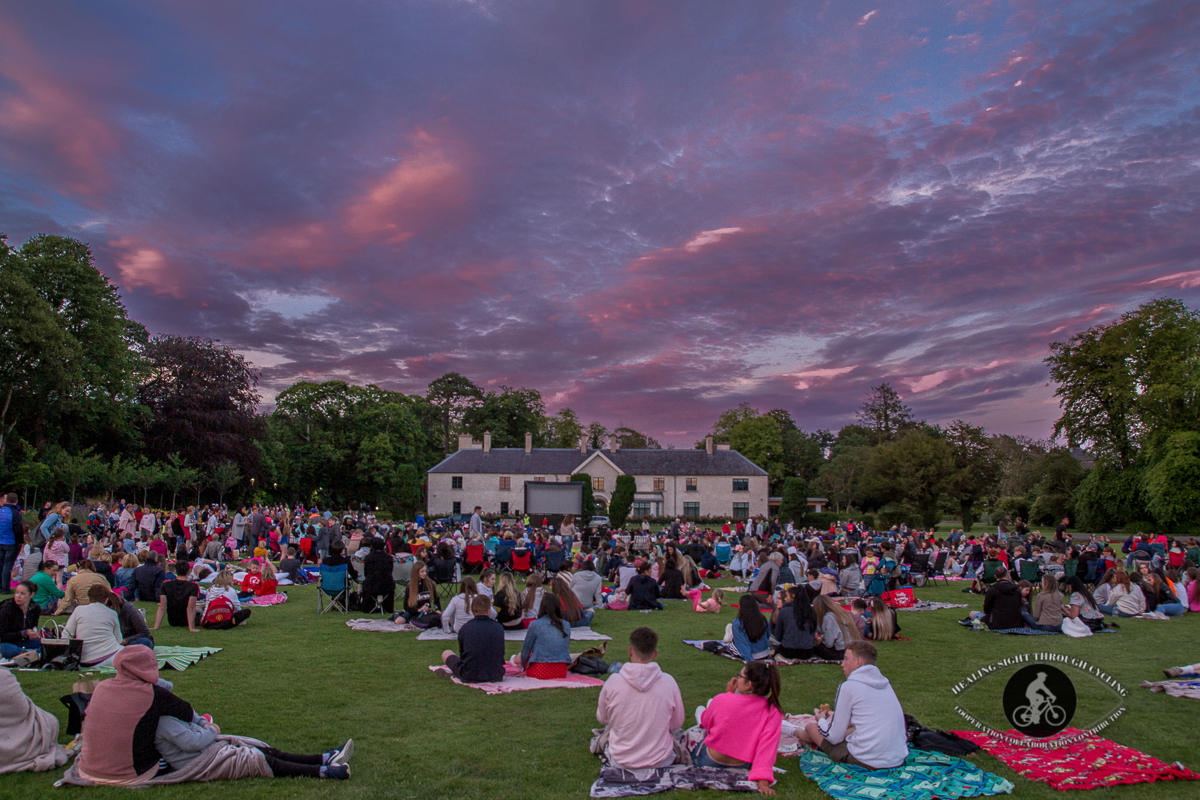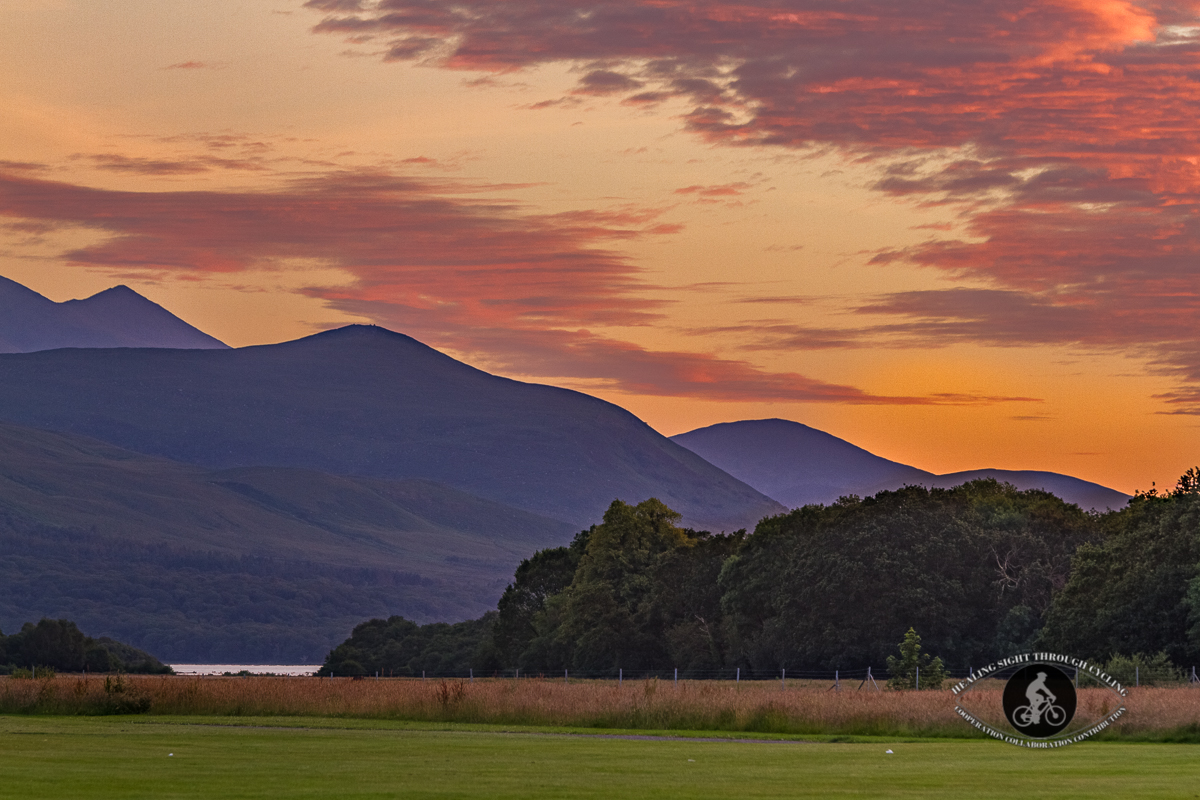 The spectacular fireworks rounded off the night with a bang, lighting up the night sky over Killarney and the Kerry Mountains from the lawn of Killarney House and Gardens. The flashes and bangs went on for a glorious 6 minutes. At the end, I packed up my gear, and headed back to the B&B with a nuclear migraine. I guess I'm not ready yet for that amount of shooting.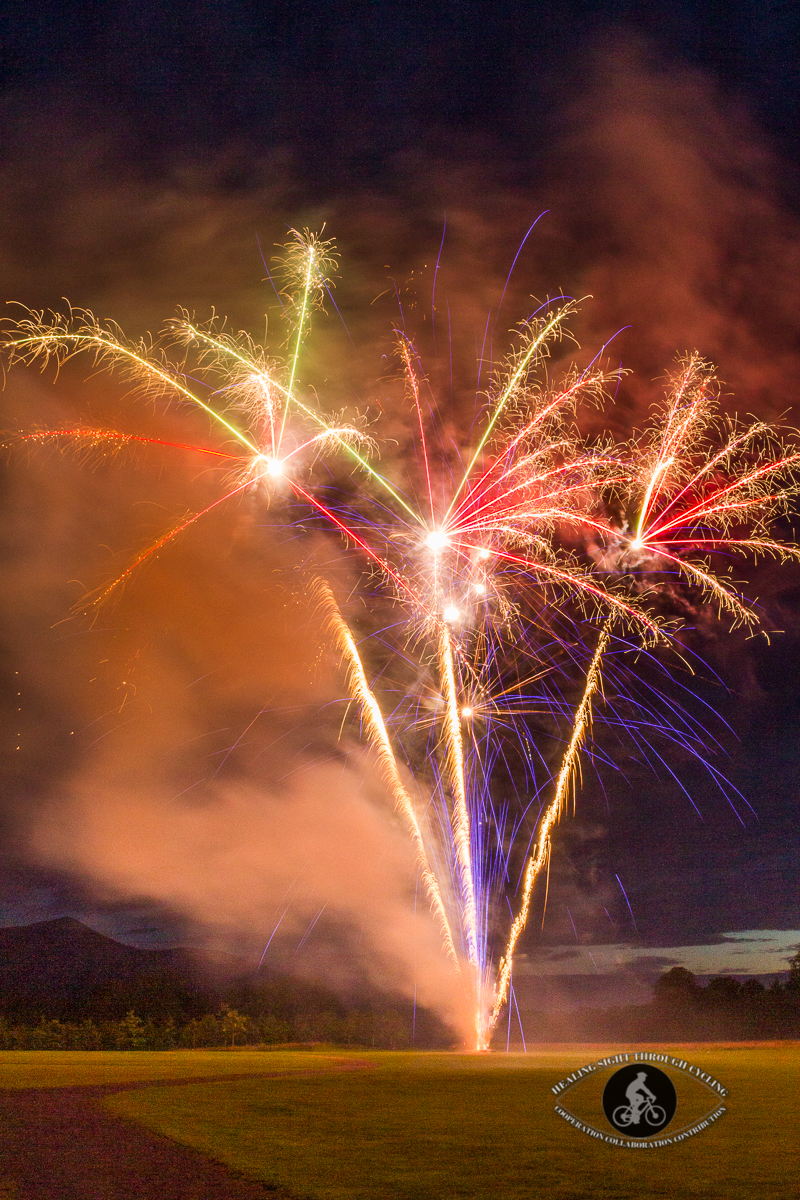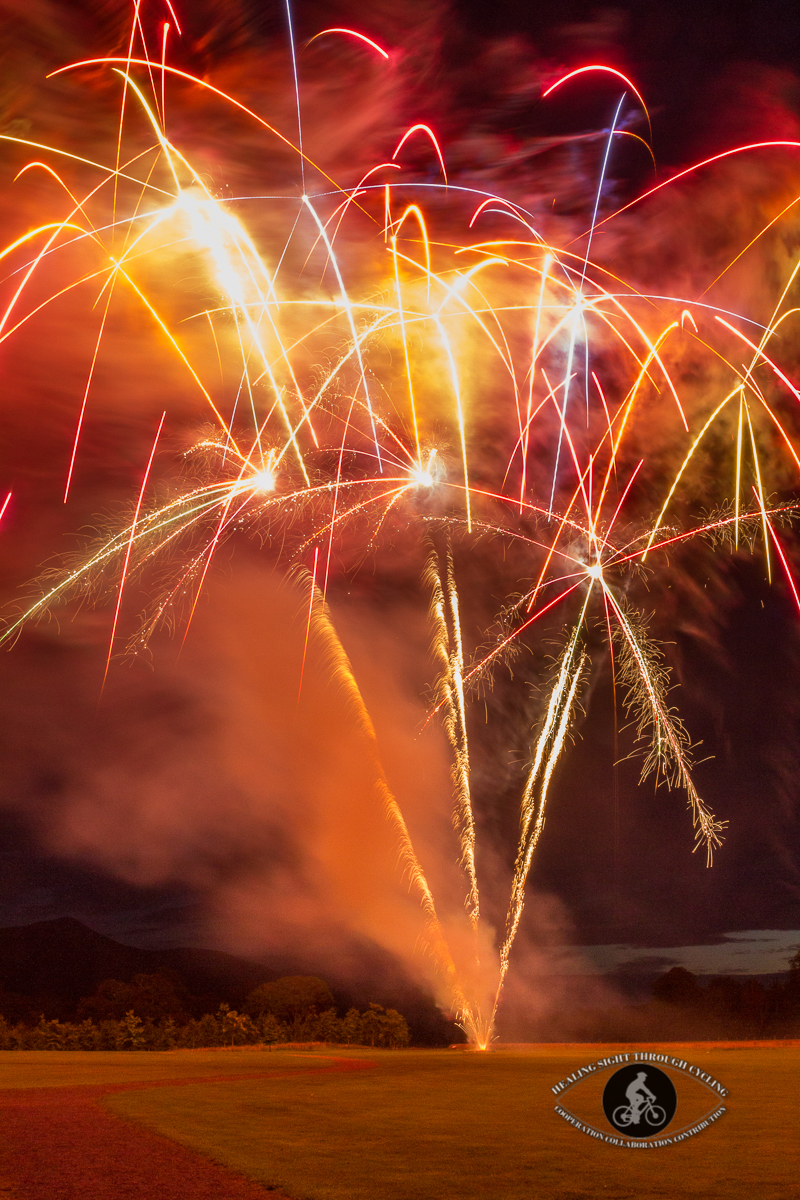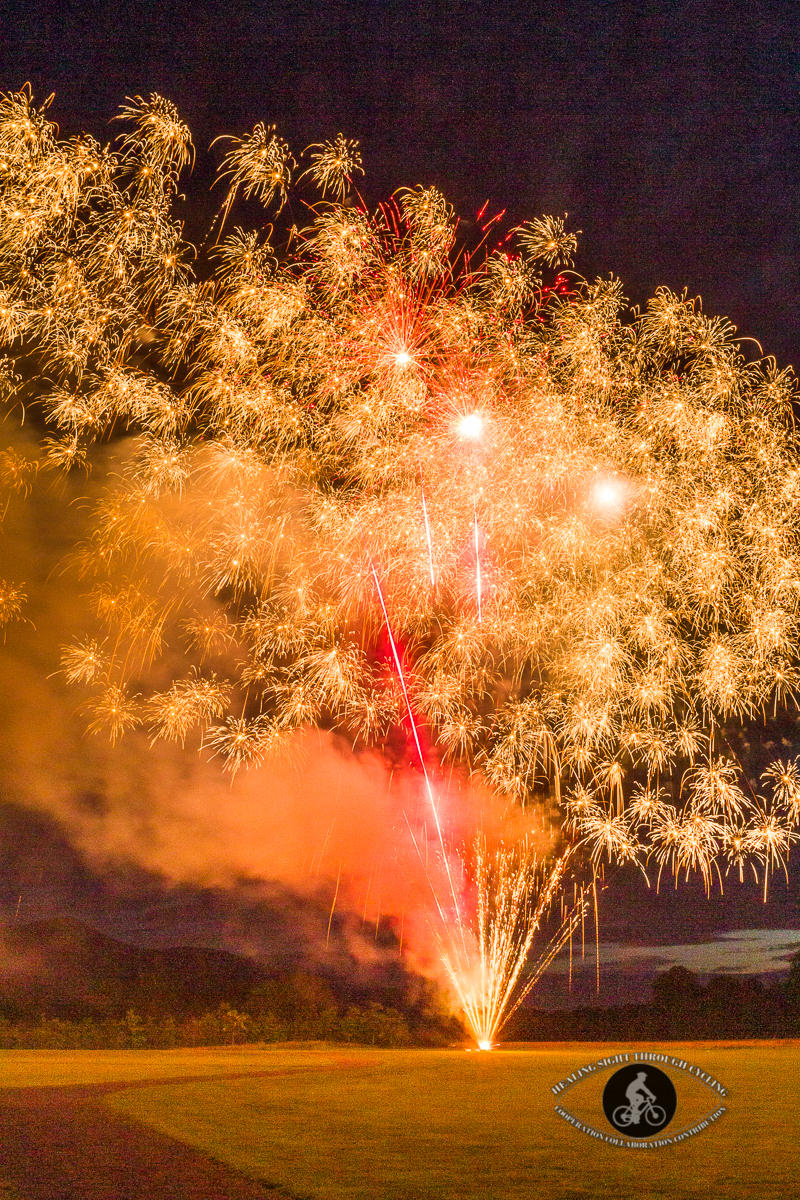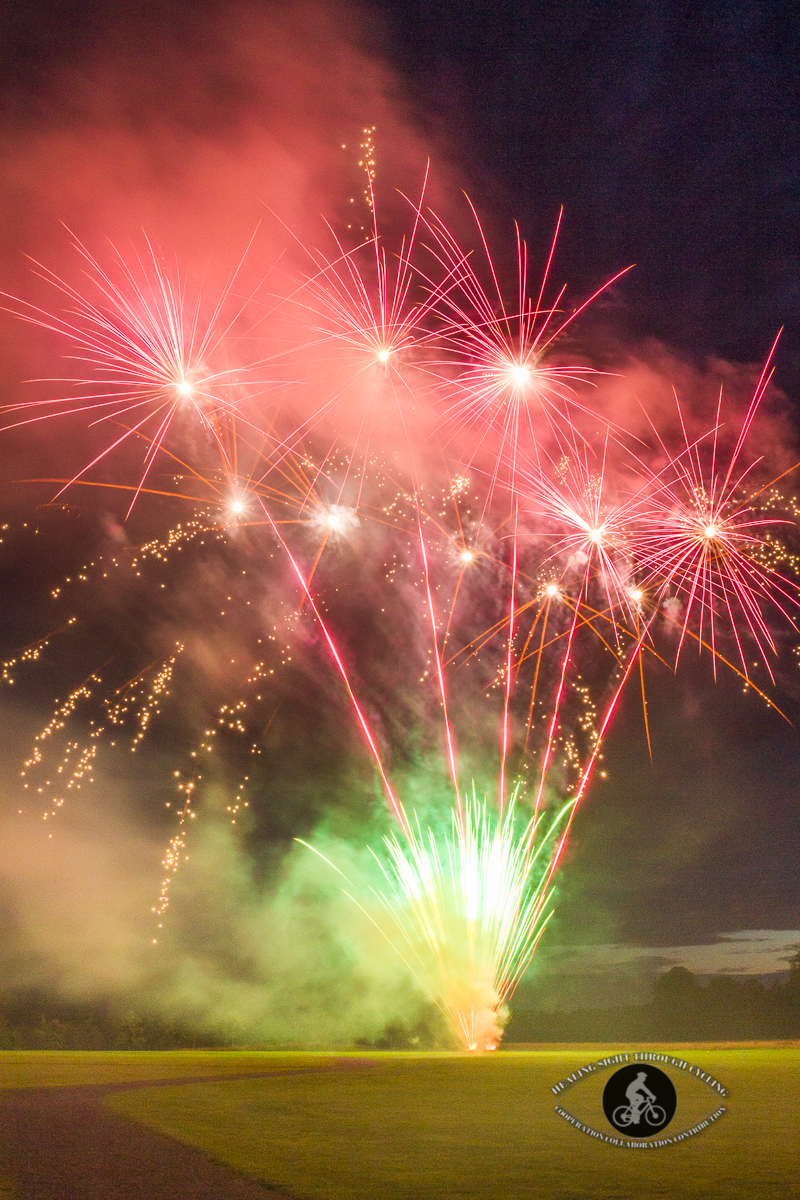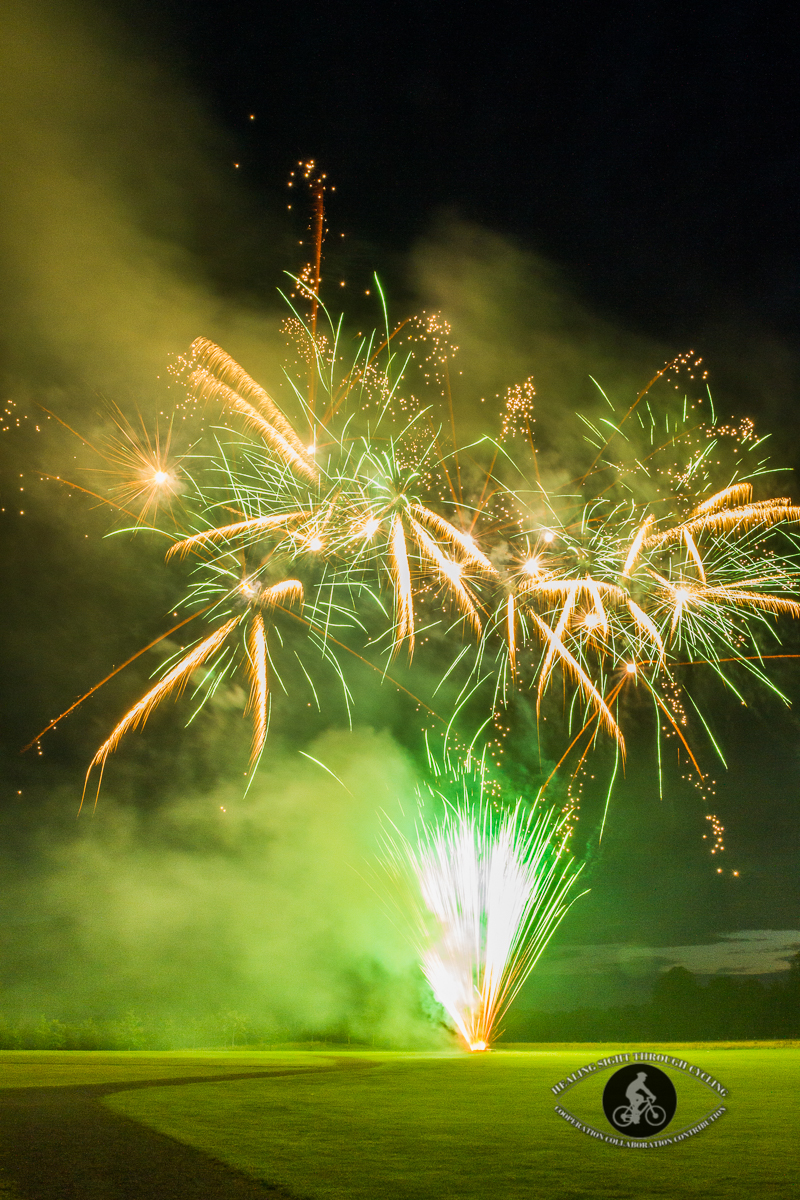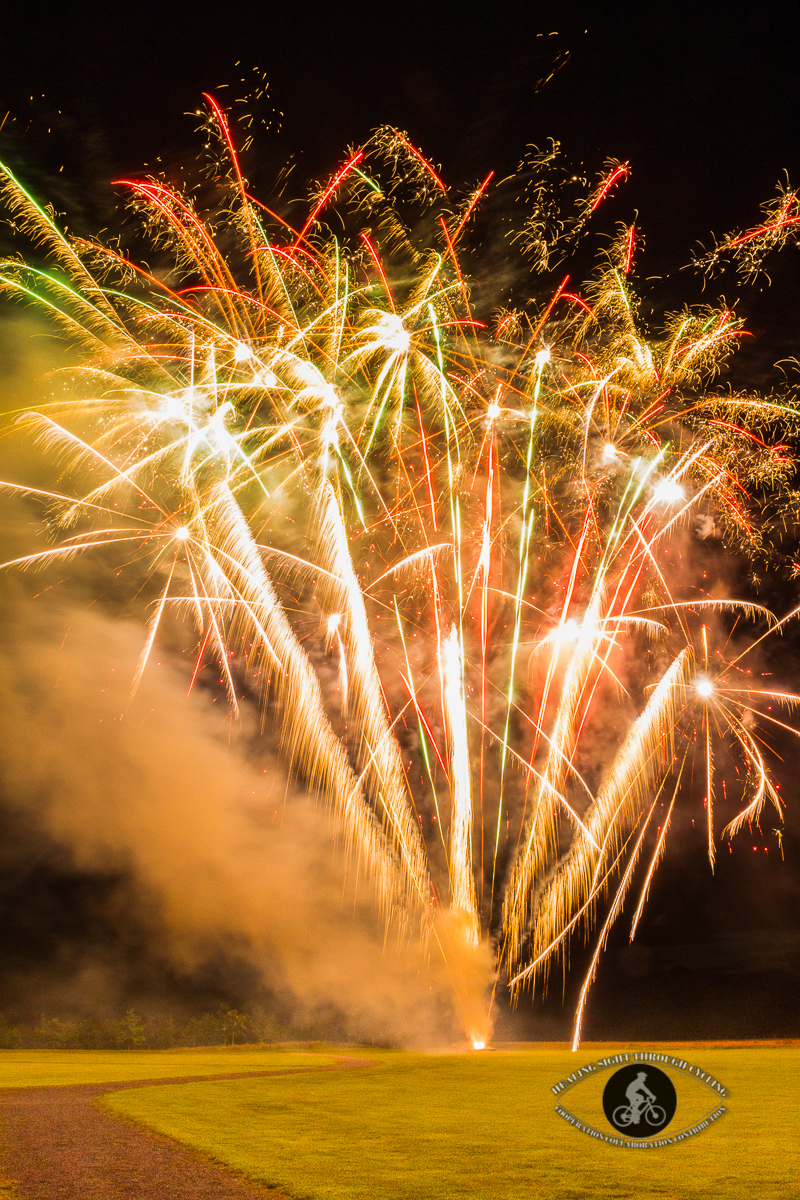 Please follow and like us: