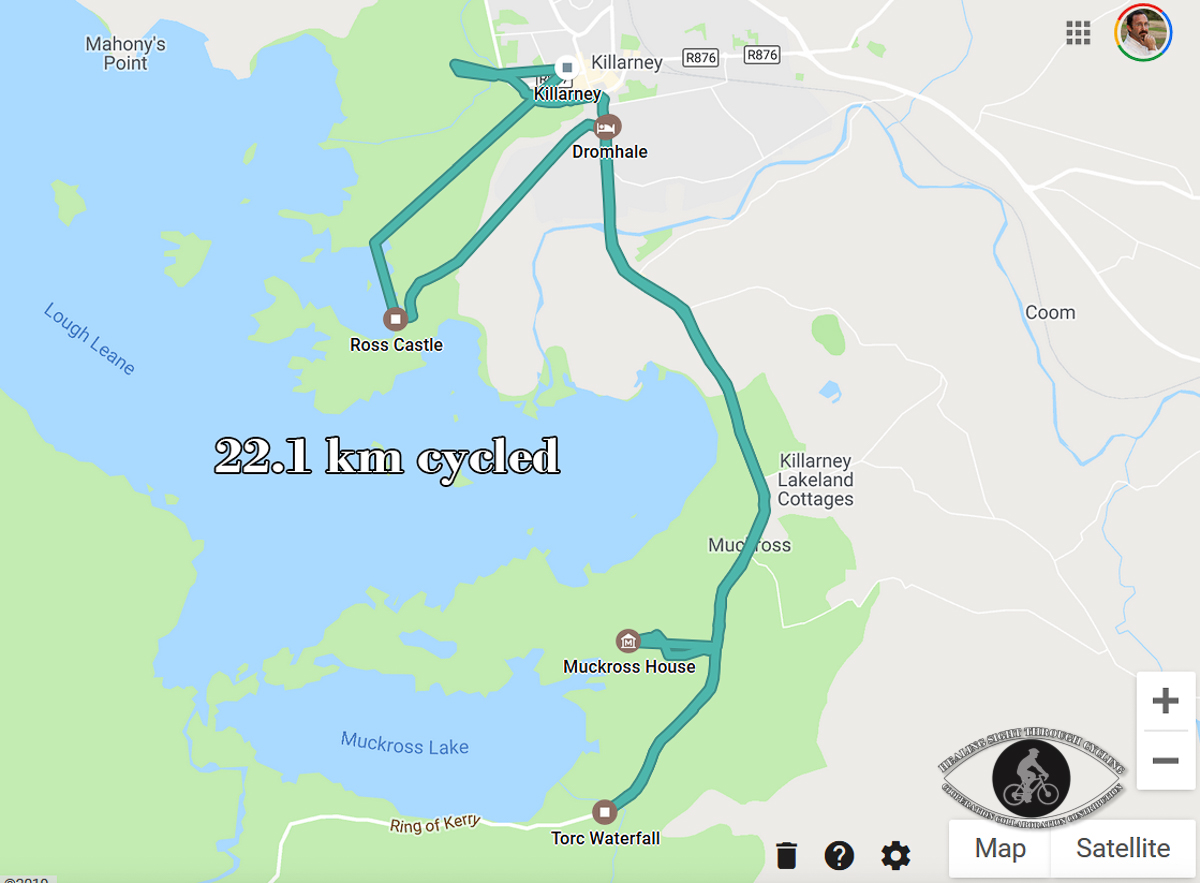 Sunday July 7th '19. 17th day on the road.
Today, I spent most of my time touring Killarney's famed countryside. The one thing I've always wanted to photograph in the wild, are red deer. Today, I got my wish. Everything from Daddy Deer to Mommy Deer to Bambi (not sure what species Bambi was, but I'm going with Bambi).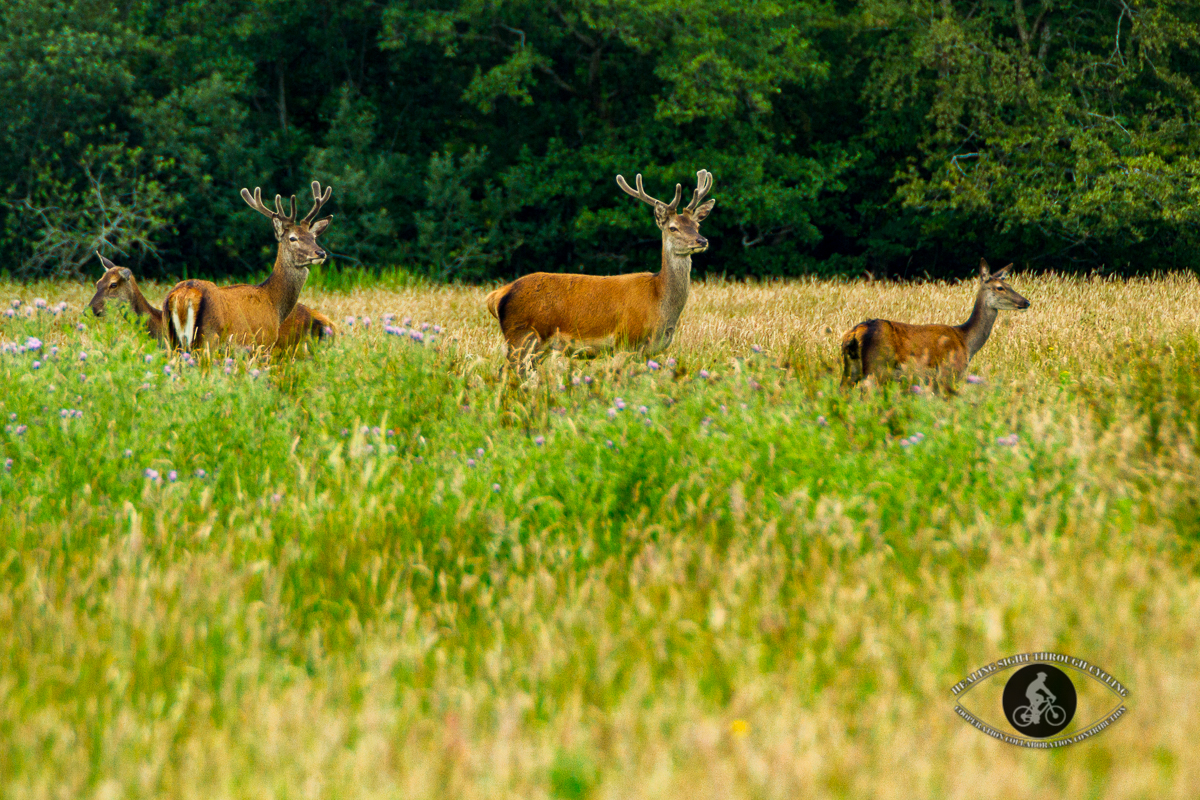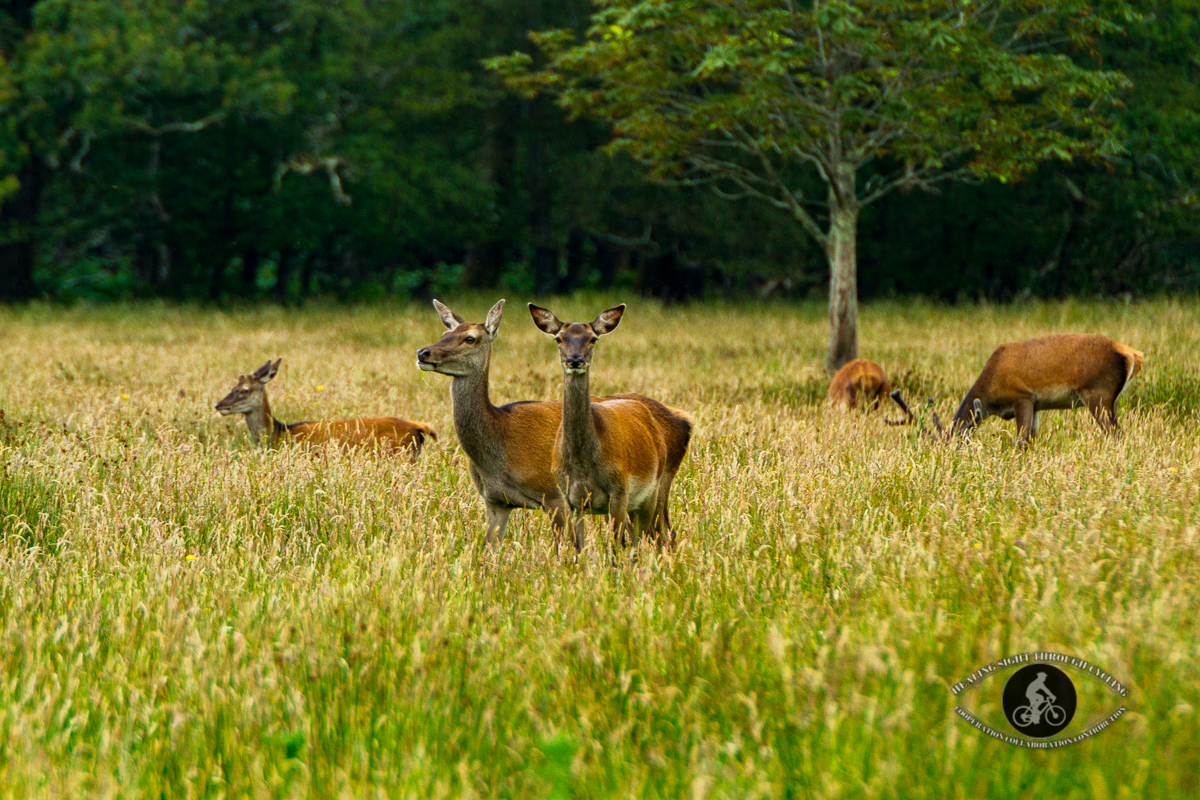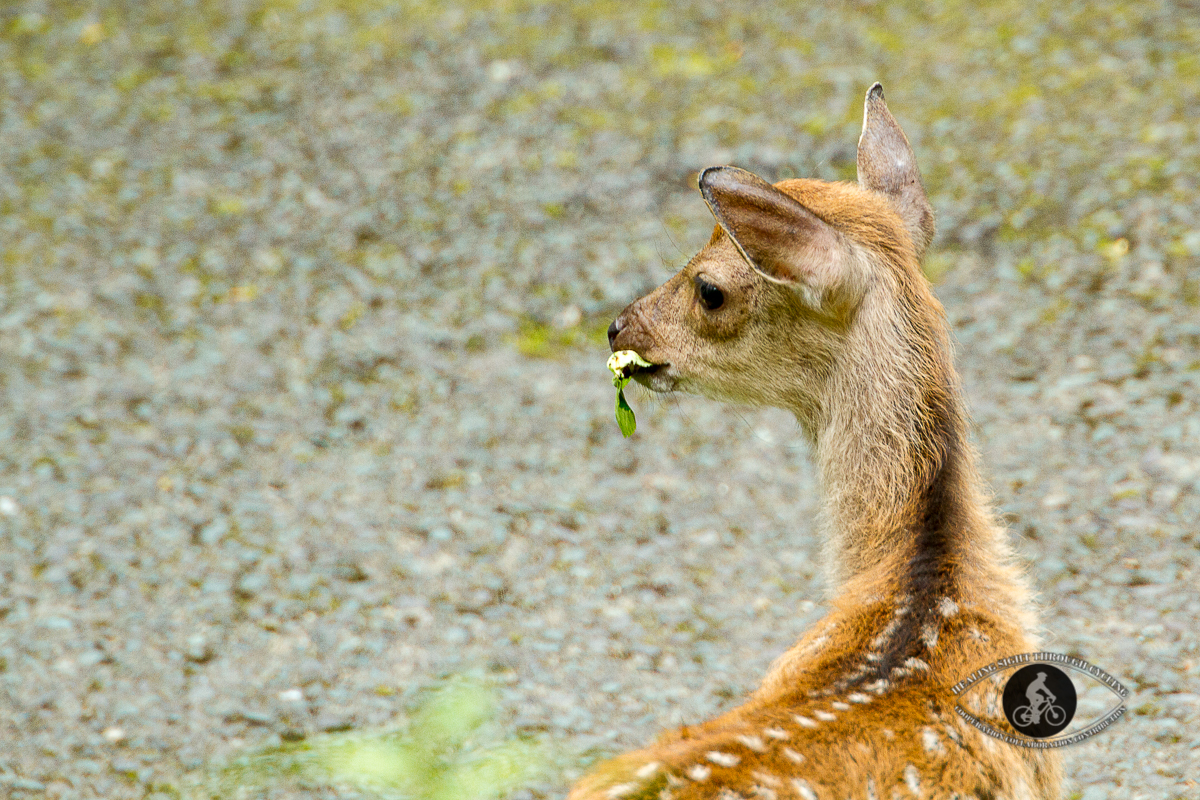 Castle Ross Killarney was a little bit of a disappointment as I didn't get to go inside the actual castle, but I did get to really enjoy the exterior. The highlight was the river with the boats. I don't know what it is, but boats in a river just seem to draw me.
The weather wasn't great, but we make do. Sometimes, light needs to be manipulated to make it work, other times, the light just makes things pop!! To quote Colonel John "Hannibal" Smith from the A-Team, "I love it when a plan comes together".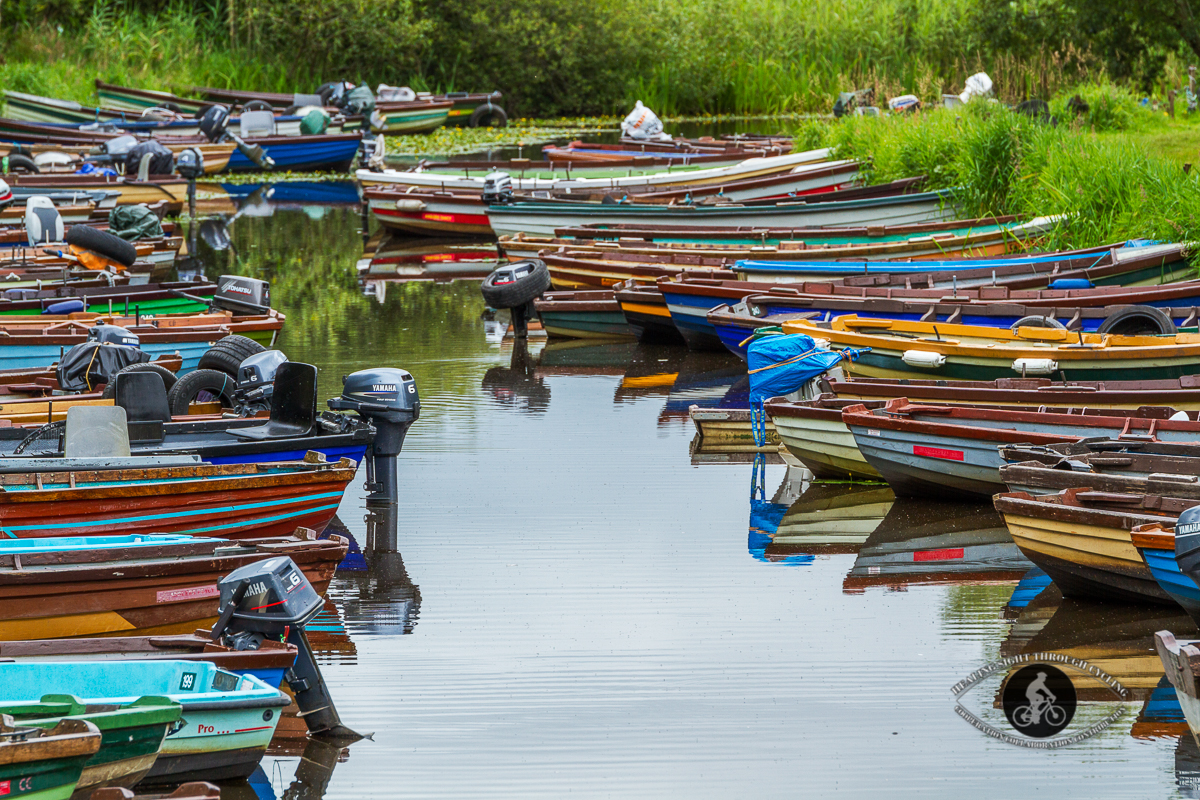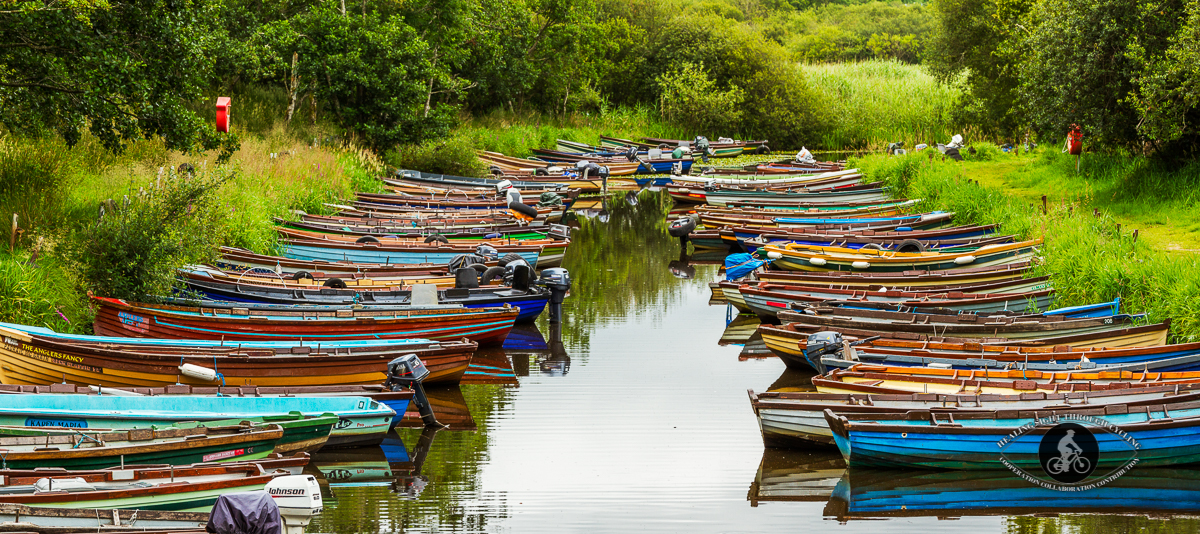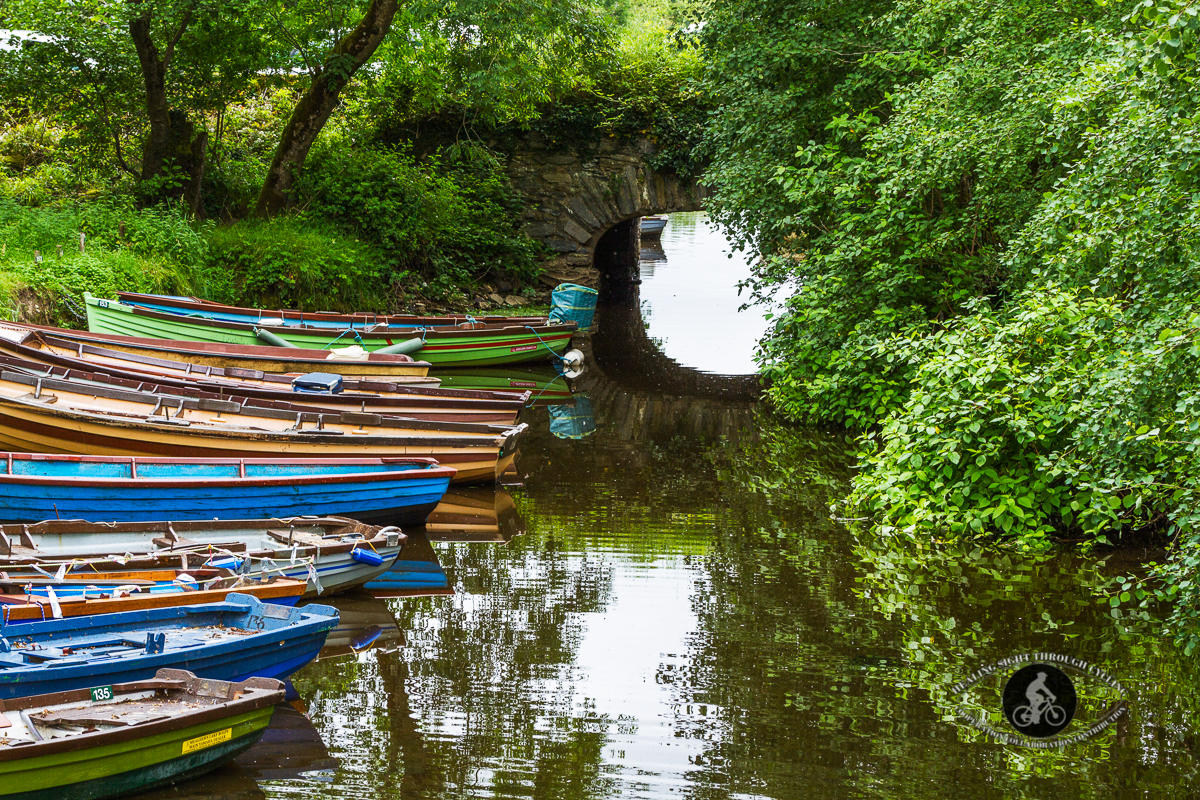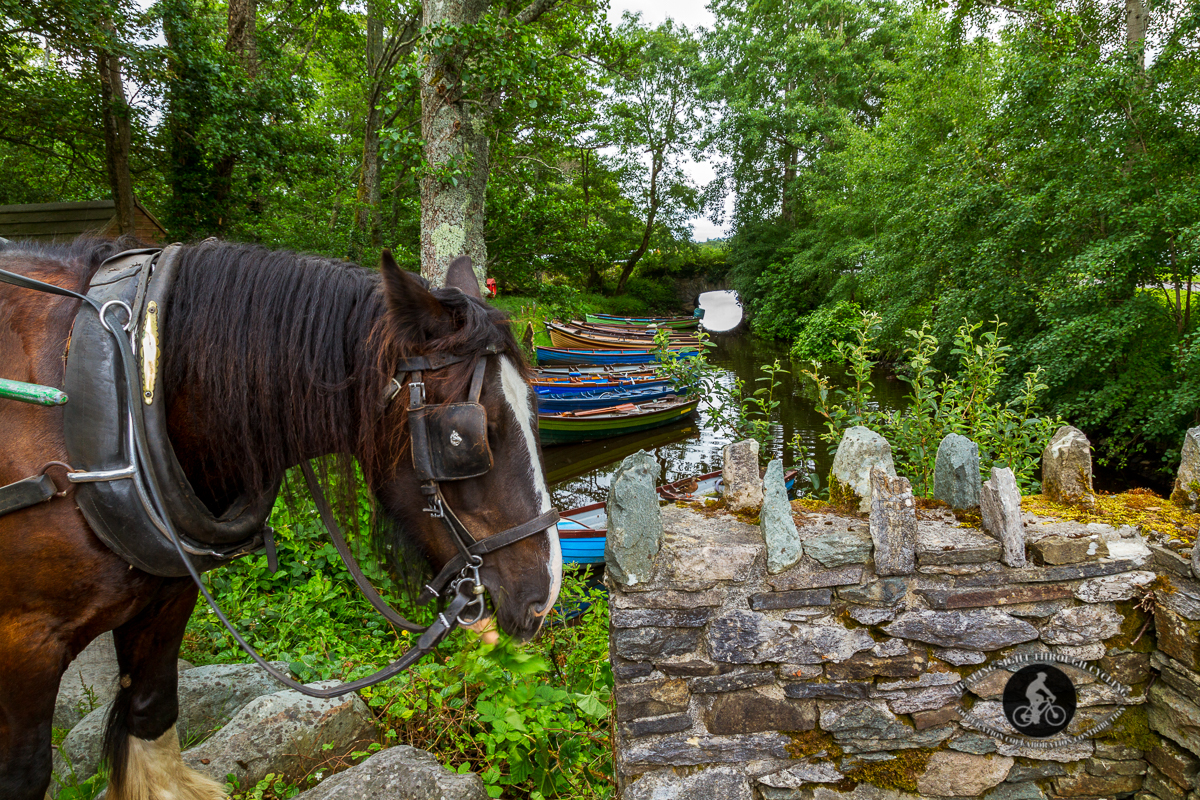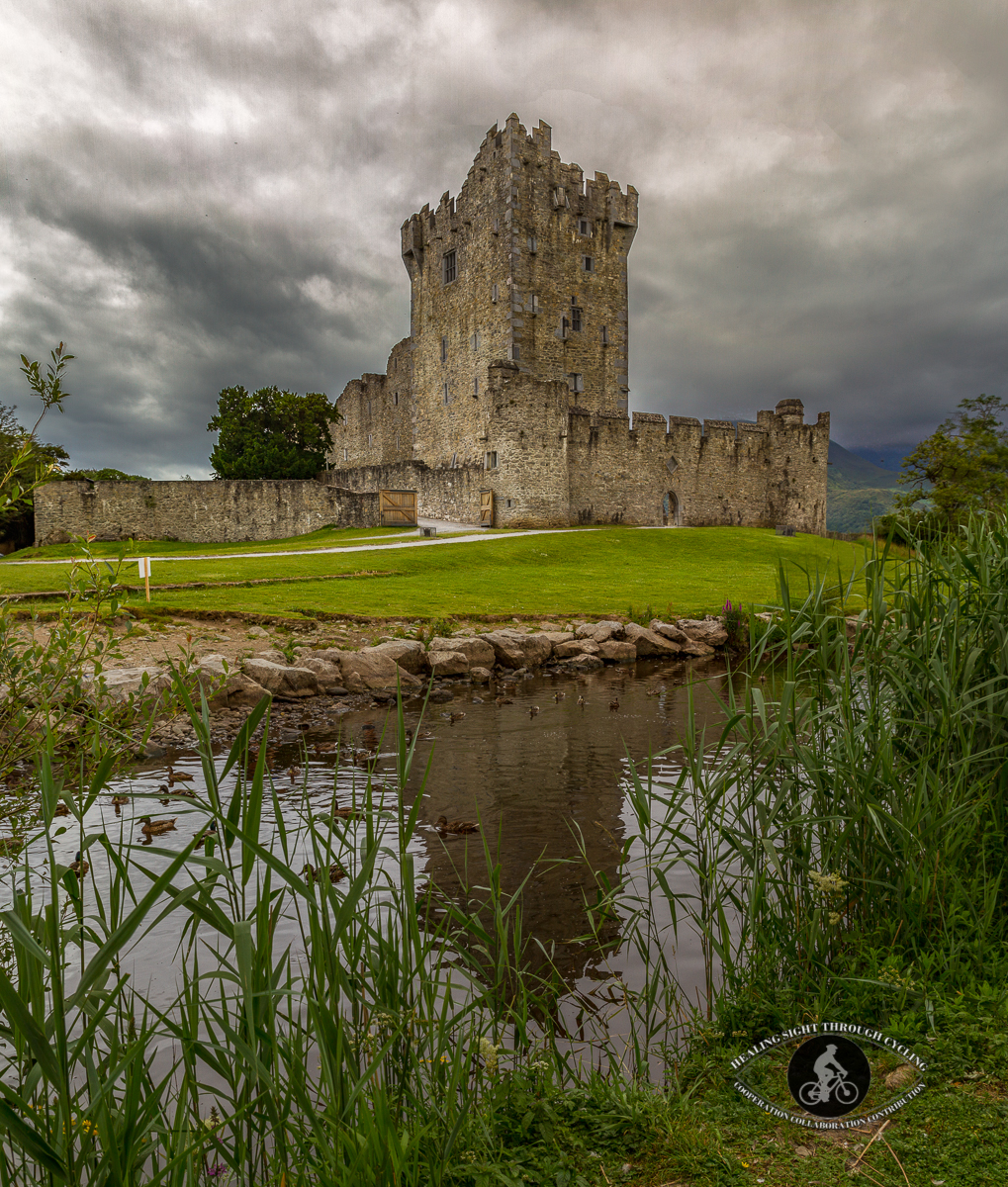 Which do you prefer? The colour (above) or the black and white (below)?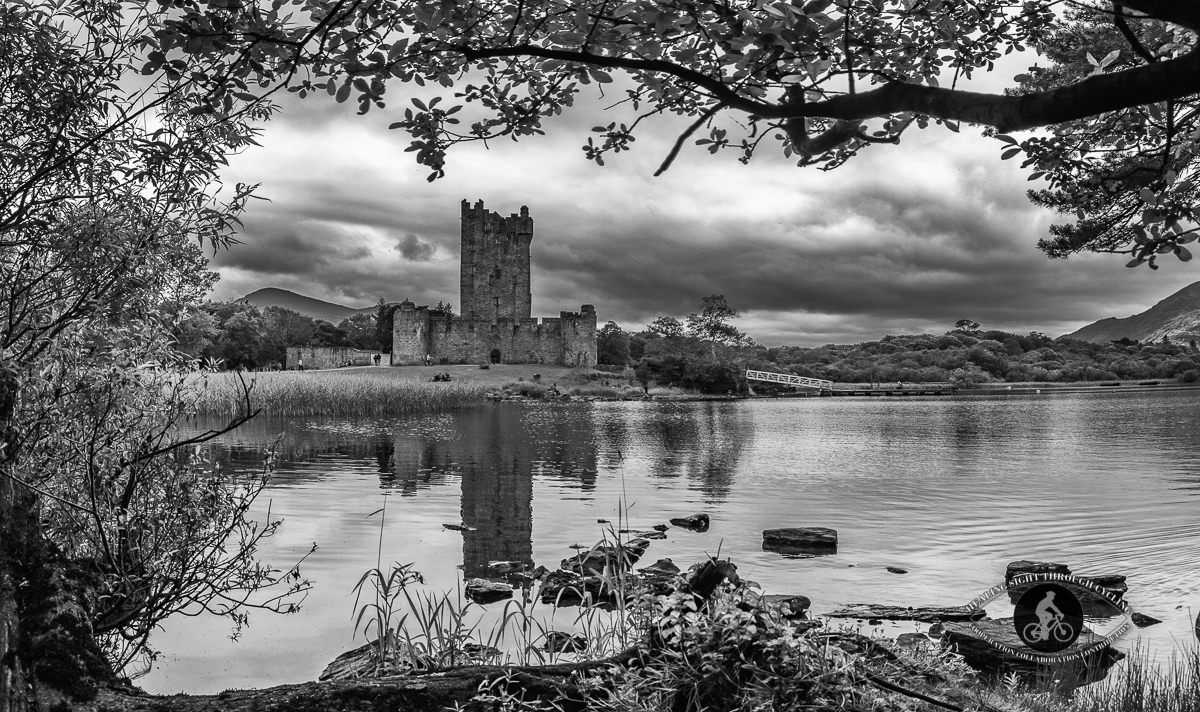 Couple walking on the Grounds of Muckross House.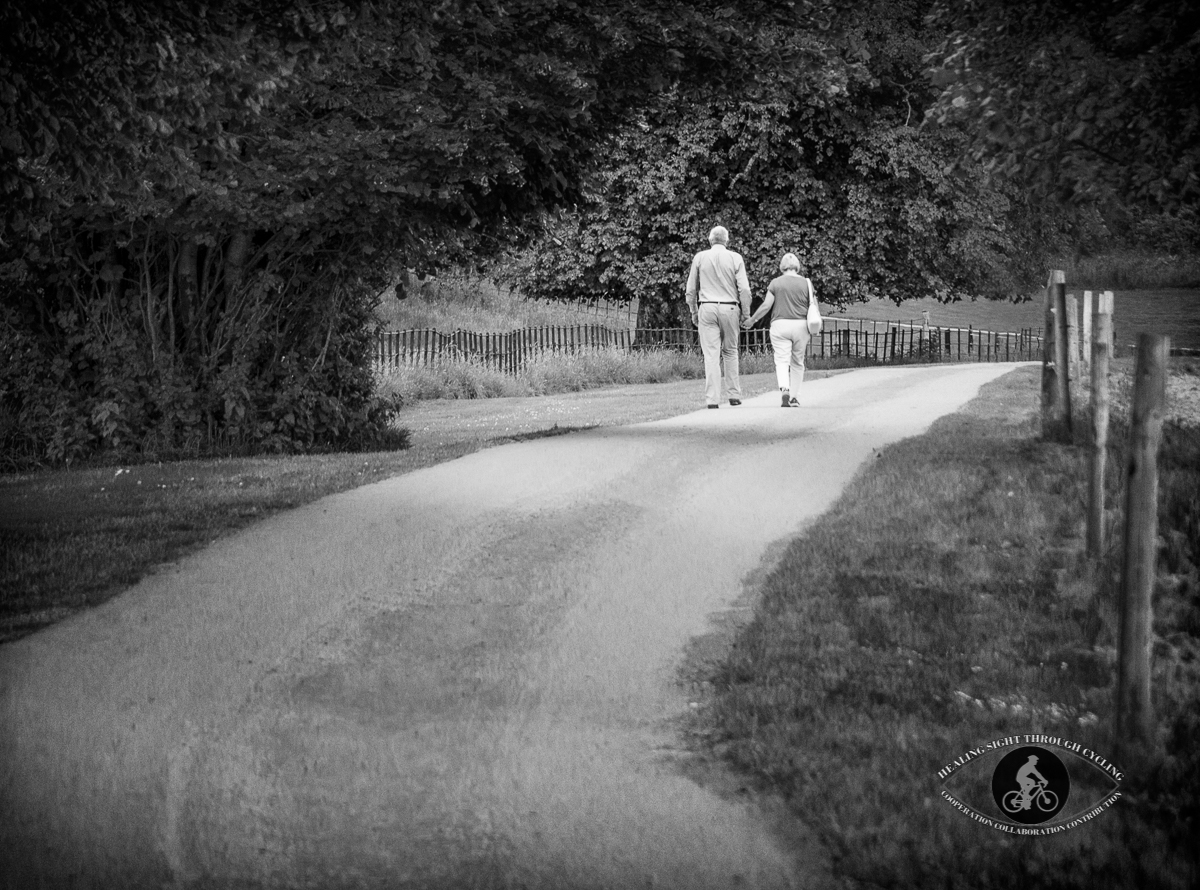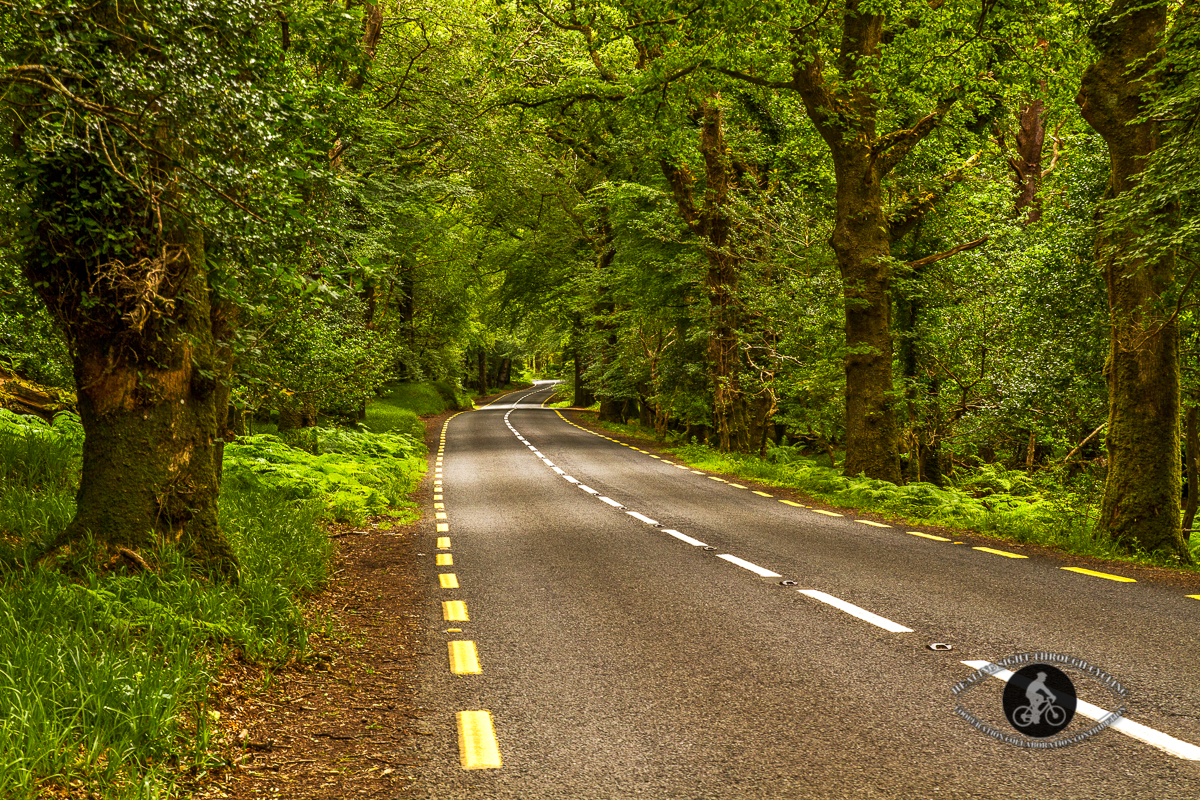 The next part of today's adventure was the highlight of my day. Torc Waterfall.
Ireland really is the country of 50 shades of green.
Definitely not the highest or the biggest waterfall I've ever seen, but this is definitely one of my favourites. It was so easy to get access to, it was beautiful with dappled light filtering through the foliage, had lots of character with all the shades of green, yellows, oranges and browns, and the water flowed magically. Yup, magically. No other way for me to describe it. The sounds of the water rushing by, the singing of the birds in the trees, the leaves whispering as the winds caressed them, the exhilarating spray of the water droplets clinging to my face and arms, the woody, earthy smells permeating the very air I breathed. Aahhhh. Nature at it's finest. This truly was a fully immersive experience.
The only drawback is, because it is so easy to access, there were umpteen billion people there (okay, admittedly a slight exaggeration).
And being able to photograph the falls without people in the way, was impossible. So, I decided to just erase them. Yup, wipe 'em out!! Every, single, one, of, them.
No, not off the face of the earth, that would have required too many logistical calculations, hiding spaces and hard feelings. But instead, from the photographs. Thank G-D for Photoshop.
If anyone is interested in the techinacl details of how I deleted everyone from the photos, read the following. If you're not interested in the details, skip right along to the photographs.
WARNING!! TECHNICAL DETAILS AHEAD!! YOU HAVE BEEN WARNED!!
First off, you need a tripod. Oh, actually, first thing you need is a camera. A tripod isn't a comfortable seat. It won't help you if you don't have a camera.
So, now that we've got sorted out, place your camera on your tripod, and find a composition that speaks to you. If it says, Hell, No Way, listen to that inner voice and find another composition. Go with your gut. Unless that famously gets you in trouble, then ask a friend for a lifeline.
Okay, now you've found a composition you like. Set the camera settings to give you the type of mood, exposure, and feeling you're trying to portray. And now, look at all the idiots ruining your shot. What a nerve. Don't they realize they're in YOUR way? Who the hell do they think they are? Now scream something like "SHARK!!" or ALLIGATORS!" or "FIRE!" and watch them scatter like wildflies (not sure what those are, but it sounds good). And if you want, cackle loud, long and hard to help build the tension.
Just kidding, don't worry. Even though I am tempted to do that occasionally, I'm not that anti-social.
Instead, what you do, is take a deep breath, both to calm yourself, and make sure you don't jostle your tripod. And then watch to see where all the people are, try to basically remember and take a photograph. Wait for a little while, and watch to see who has moved, and take another one. Rinse and repeat. Over and over and over. Sometimes, you have to have the patience of Prometheus (Ancient Greek god Προμηθεύς "Forethinker"). Especially when some people seem rooted to their spots. And don't or won't move. But remember, patience is a virtue. Virtue is a Grace, Grace is a little girl who wouldn't wash her face. So, I guess her parents were the ones who had patience?
Anyway, I digress. To carry on, as the people move, the part that was behind them in one photograph, has now been magically exposed in another photo. And so on, and so forth. Once all the photos have been taken, you can then open them in Photoshop as layers, and simply mask out all the people. One at a time. And finish with an image devoid of humanity.
If anyone wants a more detailed tutorial on how to do this, and how to compose correctly, and how to choose the mood you're trying to portray, let me know, and I can either create a specific tutorial, or just explain in more detail.
AND NOW FOR THE FINALE, BACK TO THE PHOTOGRAPHS!!
And thank you for perusing my ramblings. See you all on the next road, or around the next bend.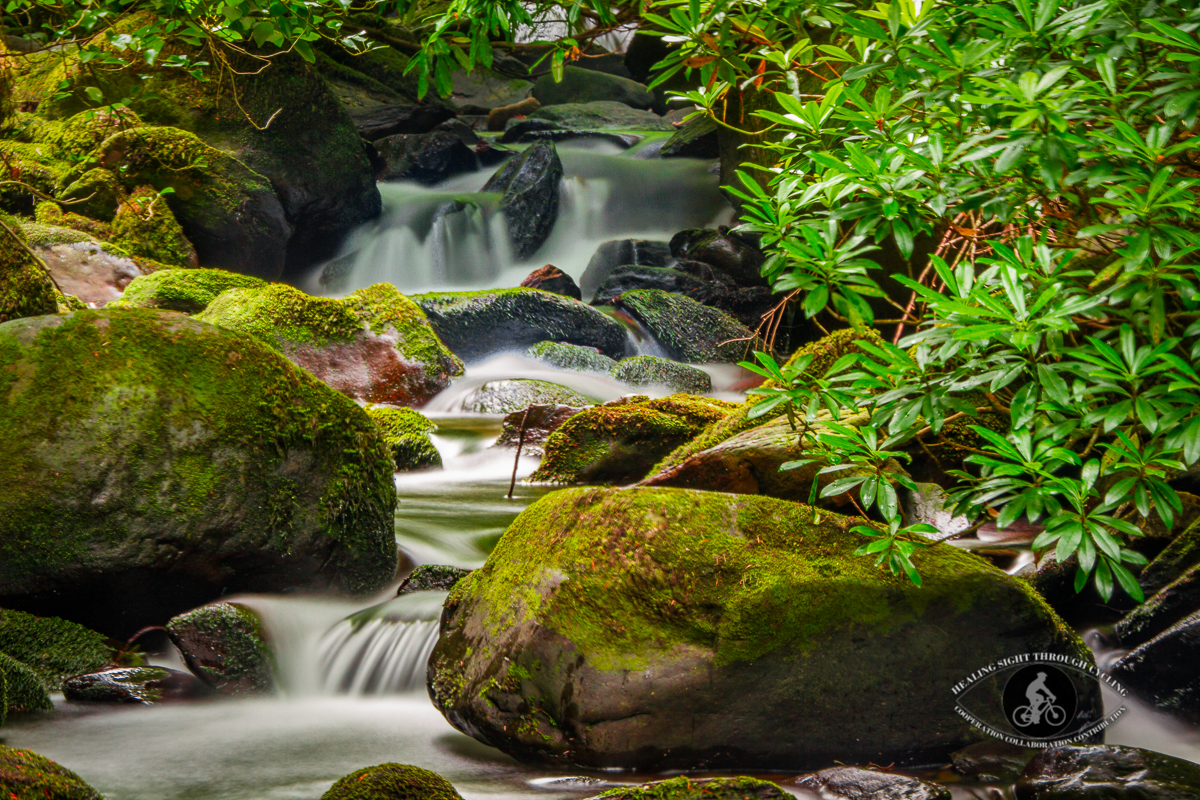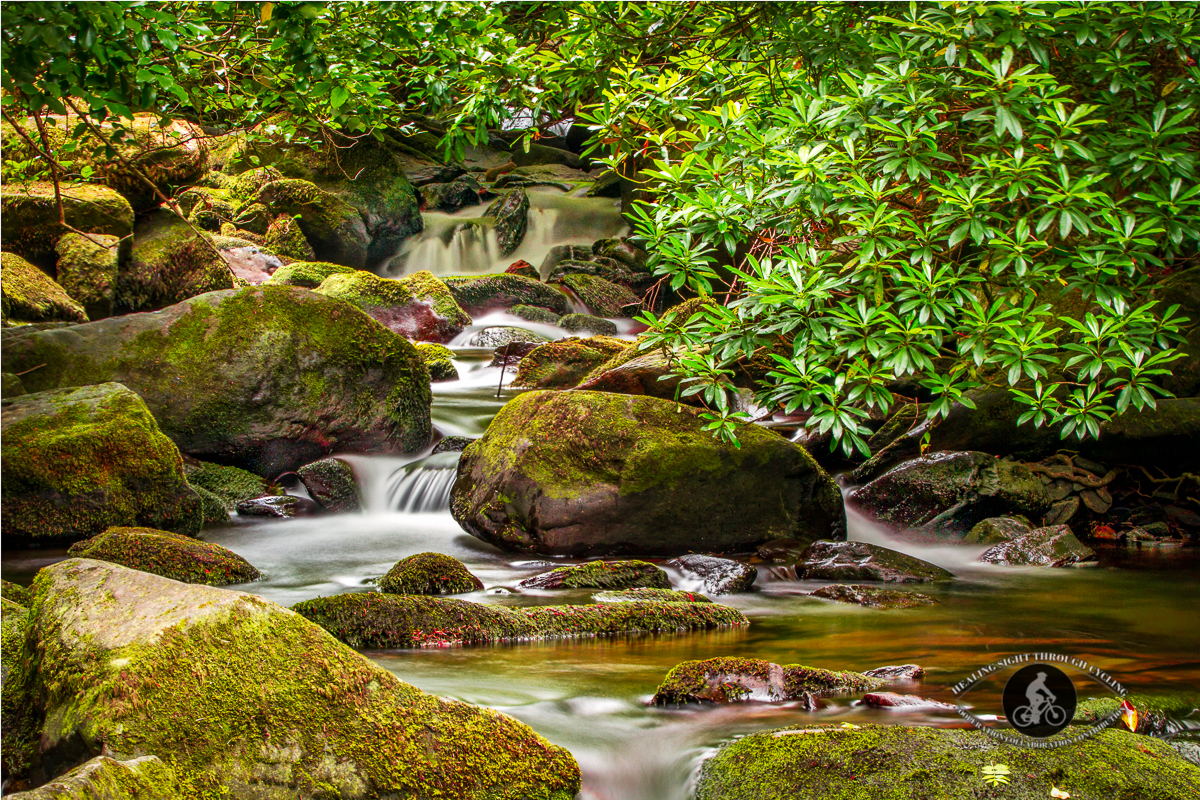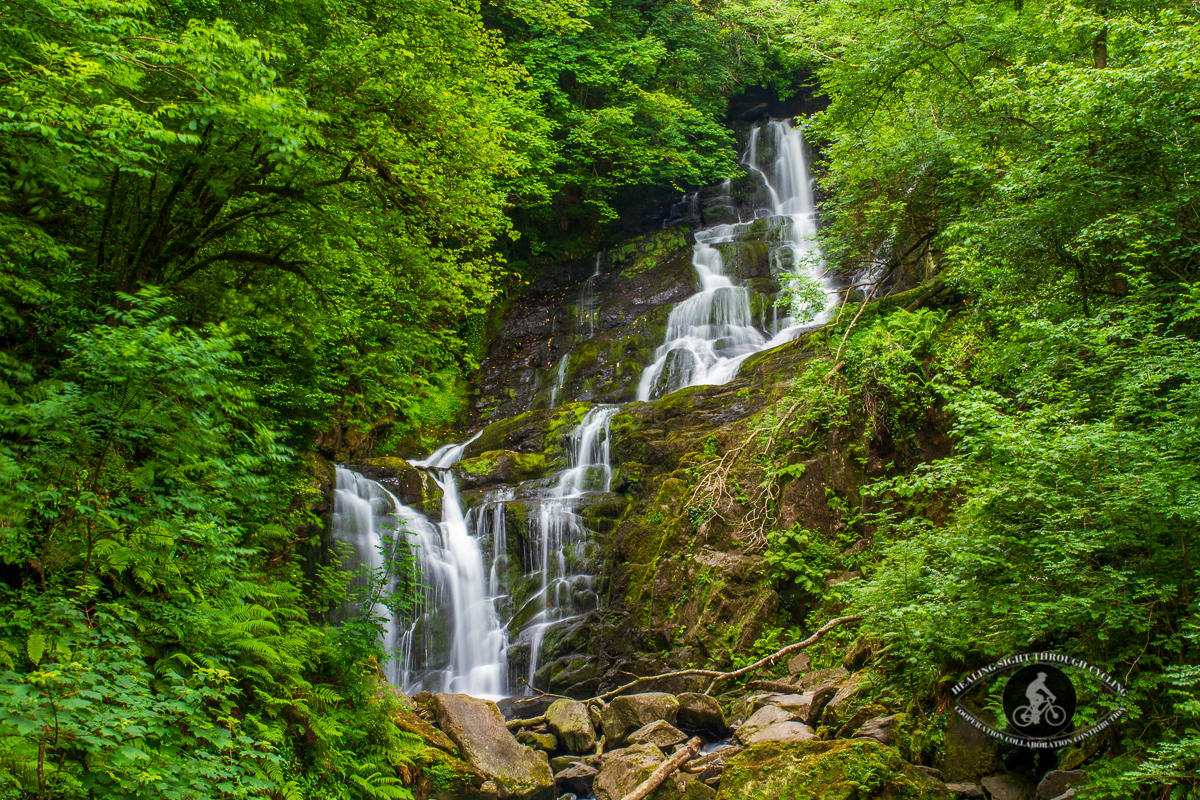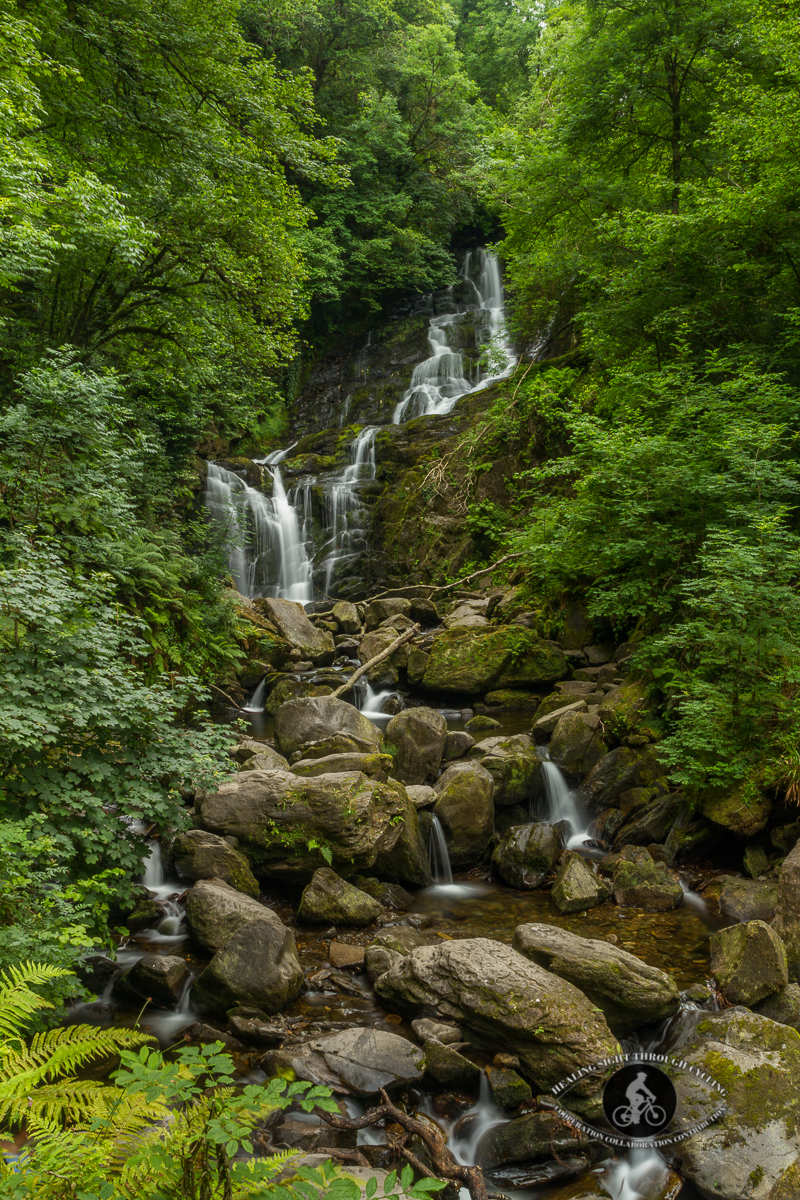 Please follow and like us: